Total War Warhammer 2 Rise of the Tomb Kings bringt drei neue Helden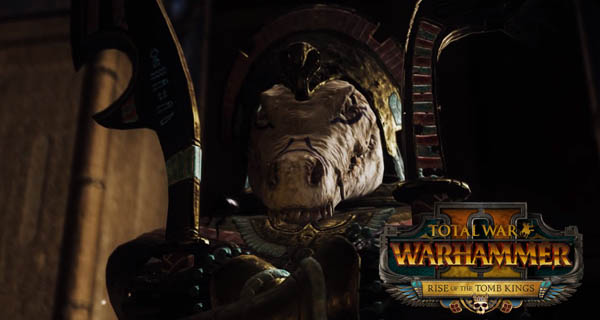 ---
Total War Warhammer 2 Rise of the Tomb Kings ist der neueste Inhalt, der für das Spiel herauskommt. Da es ein DLC ist, benötigen Spieler natürlich das Basisspiel Total War Warhammer 2, um zu spielen.
---
---
Dieses Mal kommt das neue Rudel nicht mit einer neuen Geschichte, sondern mit drei neuen Helden und einem neuen Lord. Die drei neuen Helden sind der Grabprinz, Liche Priest und das Nekrotect.
Der Grab-Prinz ist der Haupt-Champion der Nehekharan Streitkräfte in der Schlacht. Sie folgen dem Beispiel der Grabkönige. Sie haben die Fähigkeit Skelett-Rösser, sowie die Skelett-Streitwagen als Reittiere freizuschalten. Der Grabprinz hat auch eine Fluchfähigkeit, die Feinde in den Rampage-Zustand versetzt.
Ein anderer Held ist der Liche Priest, sie sind die Hauptzauberer des Grabkönigs. Sie haben die Fähigkeit, die Lehre des Lichts, die Todesweisheit und die Lehre von Nehekhara zu führen. Ihre Fluchfähigkeit kann die Rüstungswerte von Feinden verringern. Und wie der Grabprinz können sie auch Skelett-Rösser und Skelett-Streitwagen als Reittiere freischalten.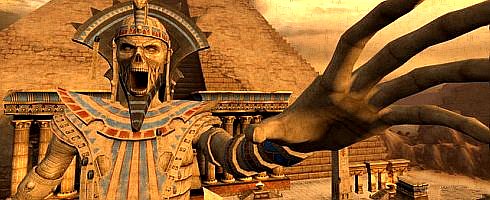 Der dritte neue Held ist der Nekrotect. Sie sind die Aufseher und Erbauer von Nehekhara. Sie sind Grab-Meister und können passive Aura-basierte Buffs bereitstellen, die die Fähigkeiten von Ushabti, Tomb Scorpions und Hierotitans verbessern können. Sie können auch die Kosten beim Bauen reduzieren und die Bewegung beschleunigen, wenn man sie in ihre Armeen einbettet. Außerdem können sie, wie der Grabprinz und der Liche Priest, Skeletal Ruten und Skeleton Chariots als Reittiere freischalten.
Und wenn du ihn noch nicht gesehen hast, hier ist der Trailer zu Total War Warhammer 2 Rise of the Tomb Kings:
---
Total War Warhammer 2 Rise of the Tomb Kings startet am 23. Februar 2018 für den PC.
---