Die Sims 4: Cottage Living – Erlebe das Landleben
Das Landleben ruft dich in der Erweiterung Die Sims 4: Landleben, die am 22. Juli offiziell für PC, PS4, PS5, Xbox One und Xbox Series X|S erscheint.
Von   
  Merc  | 

  gamepartner78
INHALT DER LANDLEBEN-ERWEITERUNG
---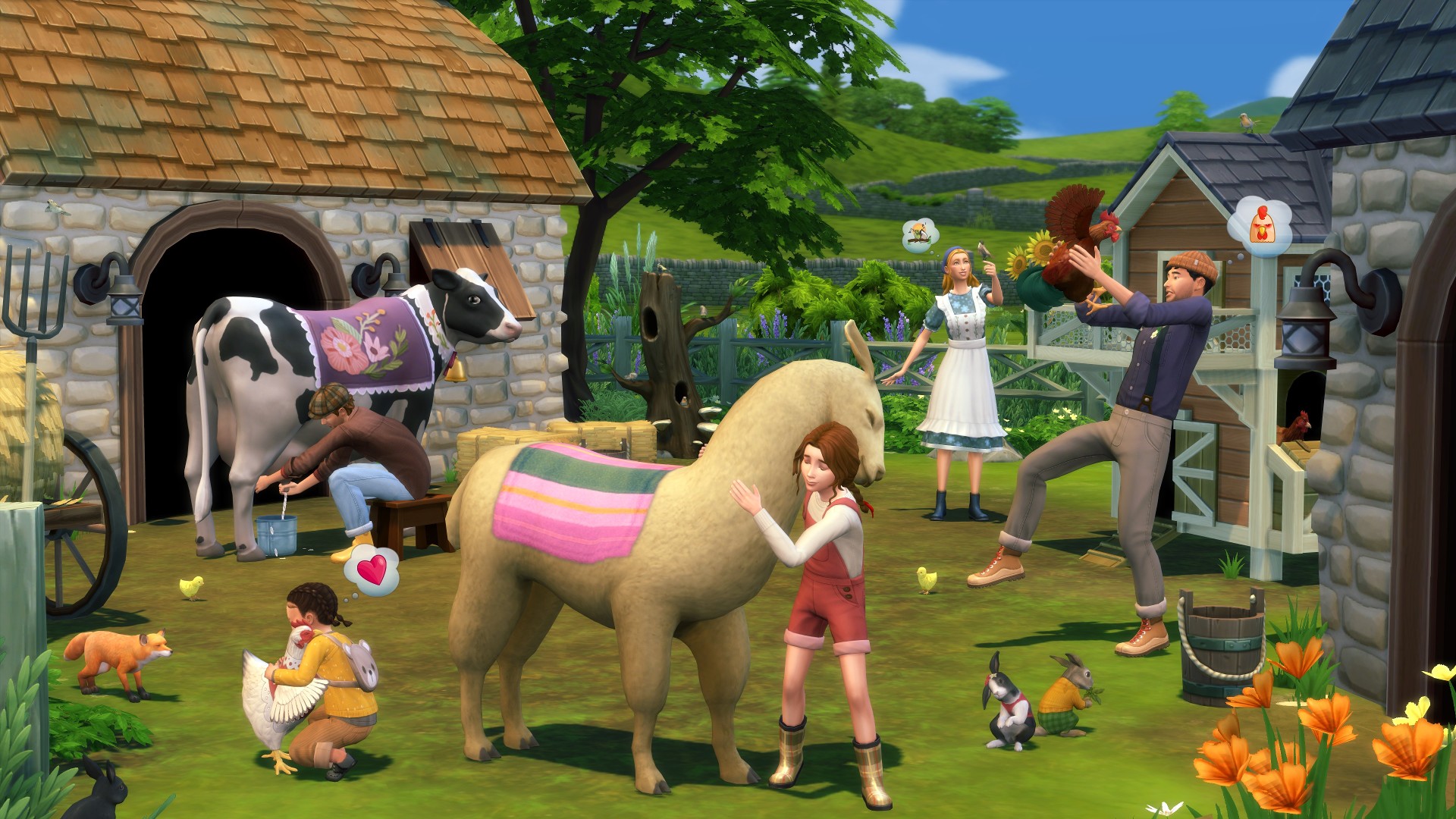 Lass das Stadtleben hinter dir und mach dich bereit für das Leben auf dem Land in der neuesten Erweiterung zu Die Sims 4. Cottage Living bringt eine Menge neuer Inhalte, die dich bestimmt stundenlang beschäftigen werden.
EXKLUSIVE, ZEITLICH BEGRENZTE INHALTE
Wenn du die Erweiterung vor dem 2. September 2021 kaufst, erhältst du Zugang zu einem zeitlich begrenzten Bonusinhalt namens Gnome on the Go. Dieser enthält das Scenic Commuting Bicycle, die Skulptur "Onward" The Adventurous Gnome und den DeLIGHTful Tree von Bramblewood.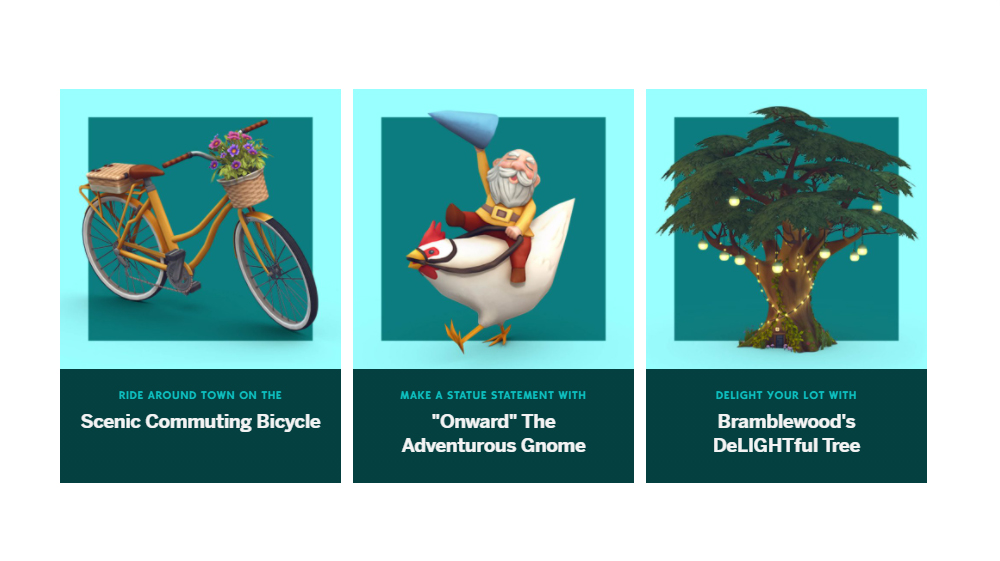 KEY-FEATURES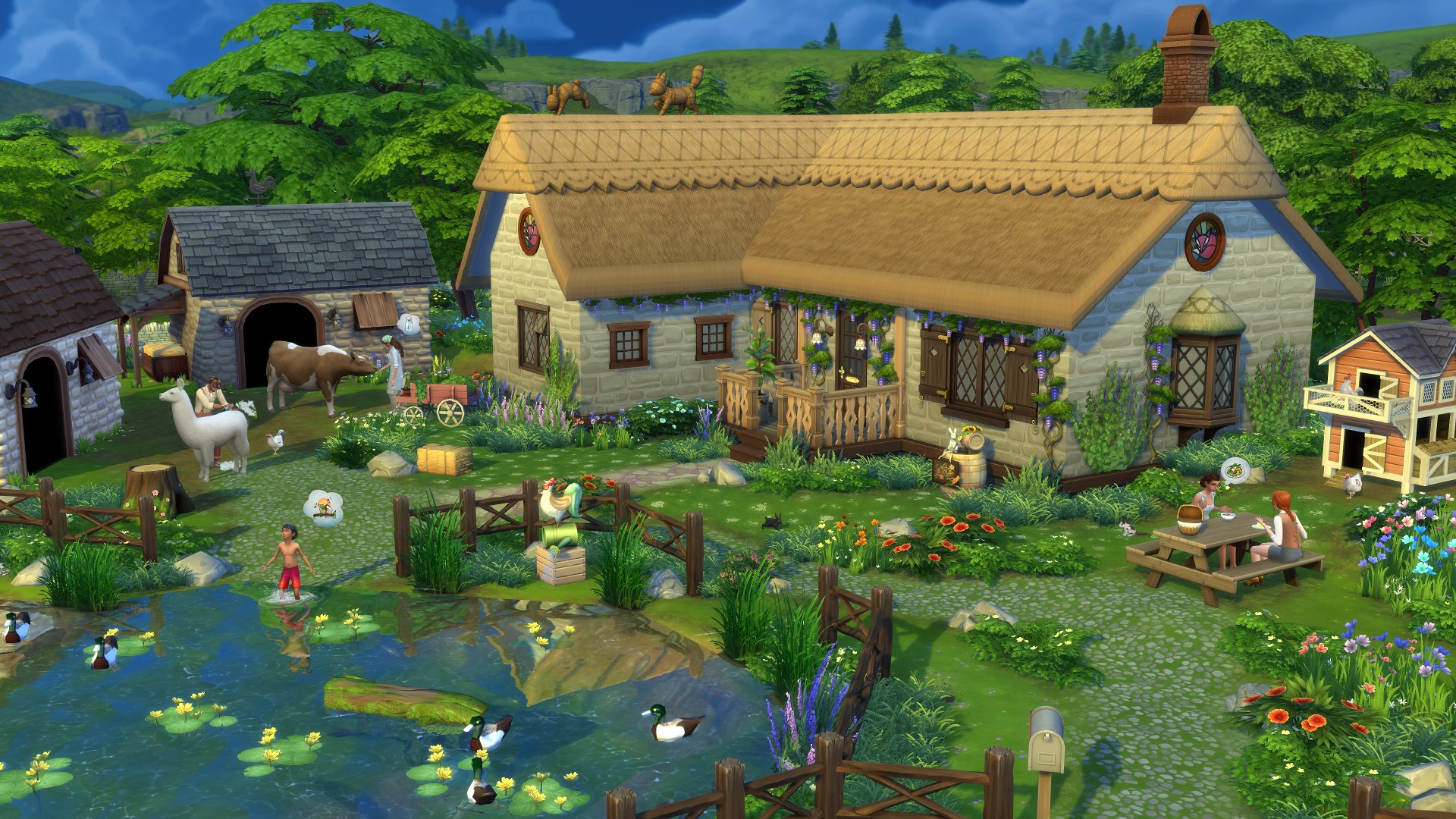 Ziehe Tiere auf oder freunde dich mit ihnen an – Das Leben auf dem Lande ist ohne die Aufzucht von Tieren nicht vollständig. Kümmere dich um deine Kühe, denn sie liefern Milch, und Hühner legen frische Eier für dich. Nimm dich aber vor Füchsen in Acht, denn die haben es auf die Eier deiner Hühner abgesehen!

Erwerbe das Vertrauen anderer Wildtiere, und sie werden dir Geschenke machen oder dir sogar in Ihrem Garten helfen.

Lebe vom Land – Frisch ist am besten, und du kannst die frischesten Produkte aus dem eigenen Anbau, aus der Wildnis oder vom Dorfmarkt beziehen. Wenn du Lust auf eine Herausforderung hast, kannst duauch am Finchwick Fair Wettbewerb teilnehmen und deine überwucherten Pflanzen vorführen.
Genieße das Dorfleben – Willkommen in Henford-on-Bagley, wo jeder deinen Namen kennt. Amüsiere dich im Pub The Gnome's Arms, oder mache ein Picknick und genieße die Natur.
WEITERE RELEVANTE ARTIKEL
---