Wie man einen Diablo 3 Reaper of Souls CD Key kauft
Die lang ersehnte Erweiterung von Diablo 3 bekannt als Reaper of Souls ist endlich raus.
Die Kreuzfahrer, sie werden wie die Paladine (Adelige mit besonderer Würde) gespielt; mit Segen für den Spieler und seine Gruppe, bieten sie nützliche Fans. Diese Gruppe kann auch wie ein "Panzer" gespielt werden.
Die Kreuzfahrer sind die beste Wahl, wenn Sie erfolgreich zum Spielende kommen möchten, wie in den Albtraum-Modus.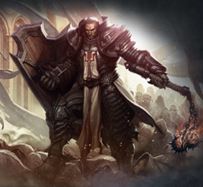 In Westmark, der neuen verfügbaren Zone im Spiel, werden Sie wieder für die Black Soulstone auf die Suche nach dem gestohlenen Aspekt des Todes Malthael gehen.
Mit neuen Karten, neuen Dungeons, neue Bossen, hat Blizzard endlich seinen Spielern zugehört, die durch den Inhalt der mit einer Menge neuer Mechanik aufgewertet wurde in die Verlängerung geht.
---
Sie haben beschlossen, Diablo 3 Reaper of Souls zu kaufen, sind aber nicht wirklich mit dem neuen Hype um digitale Spiele vertraut?
Es ist verständlich, dass wenn Sie die unschlagbaren Preise  sehen, Ihnen viele Fragen in den Sinn kommen. Dennoch stieg der Umsatz der digitalen Ausgabe der Spiele (Keys) um ein Vielfaches. Diese werden Dank immer schnelleren Verbindungen, immer größeren Festplatten zum neuen Standard. Aber der wichtigste Grund von allen, sind  die Kosten für die Spiele. Sie sind  so günstig wie nie …
Weitere Vorteile: keine Transport- und DVD-Druck Kosten. Alles ist Papierlos und dies hat  einen großen Einfluss auf den Endpreis.
Der Beweis: kaufen Sie Diablo 3 Reaper von Seelen als CD Key und sparen Sie bis zu 40% Rabatt auf den normalen Listenpreis  aus Ihrem Lieblings-Spiele Store.

Es ist sehr einfach Diablo 3 Reaper of Souls zu kaufen : Sie brauchen nur auf die folgende Seite gehen:
https://www.keyforsteam.de/diablo-3-reaper-of-souls-key-kaufen-preisvergleich/
Dort wählen Sie Ihren Favoriten aus, speichern entweder den mit dem niedrigsten Preis, oder ein Geschäft in Ihrer Sprache oder den mit einer Bonus-Edition.
Dann klicken Sie auf den "Shop Now"  Button und Sie werden direkt auf die Seite Verkäufers/Anbieters  umgeleitet. Anschließend können Sie das Spiel in den Warenkorb legen und zur Kasse gehen. Nach erfolgter Zahlung erhalten Sie den
CD-Key, einen Code, den Sie benötigen, um ihn in Ihren Battle.net-Account einzugeben.
---
Achten Sie bitte auf die übliche Lieferzeit des Anbieters, bei dem Sie sind, die verfügbaren Sprachen des Spiels und überprüfen Sie die Zahlungsmethode zum Kauf bitte vor dem Kauf.
Wenn es Ihre erste Bestellung ist, kann es passieren, dass sie ein paar Prüfungen zu Ihrer Identität beantworten müssen. Sie können zum Beispiel gebeten werden, ein Foto von Ihrem Personalausweis zu machen oder Ihre Telefonnummer anzugeben.
Jedes Geschäft hat seine eigene Lieferzeit. Einige liefern sofort, wie: Kinguin, G2A …
Beachten Sie, dass wenn Sie ein Spiel, das noch nicht erschienen ist, bestellen, Sie in der Regel, den Release-Tag warten, um Ihre CD-Key zu bekommen. Keine Panik, das ist völlig in Ordnung und normal. Zögern Sie nicht, den Store bei dem Sie gekauft haben zu kontaktieren, wenn Sie Fragen haben.

---
Wie Sie den besten Preis für Diablo 3 Reaper of Souls finden:
Wir haben tolle Features auf unseren Seiten eingesetzt, Du kannst hier Stores nach Sprachen filtern, erhältst schnellen Zugang zu unseren FAQ`s und hast die Möglichkeit den Preisalarm für ein beliebiges Spiel zu aktivieren.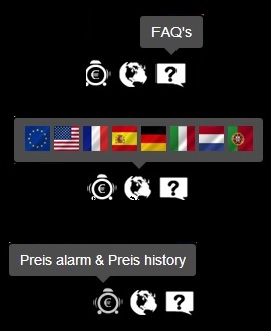 Zahlungsmethoden: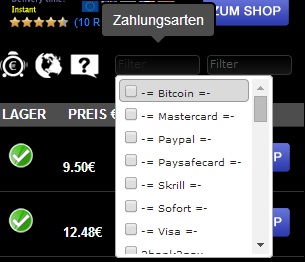 Du kannst ausserdem jetzt wählen, ob Du einen offiziellen Store oder einen CD Key Store möchtest: Der Unterschied zwischen einem CD Key Store und einem offiziellen Store ist, dass der CD Key Store keinen offiziellen Link mit dem Verleger des Games hat. Kleines Business hat dies für gewöhnlich nicht. Es kann von Vorteil oder ein Nachteil sein. Offizielle Stores können direkt liefern. CD Key Stores haben die niedrigeren Preise.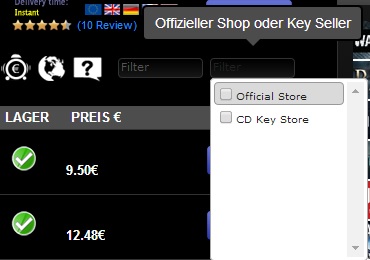 Preisalarm:  Wenn Du warten möchtest, bis der Preis von Diablo 3 Reaper of Souls runter geht, kannst Du den Preis Alarm aktivieren. Du erhältst eine Email, wenn das Game den Preis erzielt, welchen Du ausgewählt hast. Du kannst auch den Preis Trend der vergangenen Tage ganz einfach nachverfolgen.

Die FAQ`s: Wenn Du noch Fragen dazu oder zu anderen Themen hast, findest Du hier in unseren FAQ`s die passenden Antworten dazu.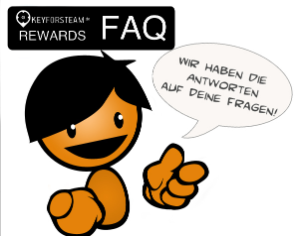 Wir hoffen, dass Dir dieser Blog Post nützlich war und es Dir dabei hilft einen CD Key für das Spiel Diablo 3 Reaper of Souls zu kaufen.
Happy Gaming!