Wann startet Obi-Wan Kenobi auf Disney+?
Die nächste Star Wars-Serie, die auf Disney+ erscheinen wird, ist Obi-Wan Kenobi, und jetzt hat Disney das Datum bekannt gegeben.
Von 
  Daniel  | 

  gamepartner78
OBI-WAN KENOBI VERÖFFENTLICHUNGSTERMIN AUF DISNEY PLUS ENTHÜLLT
---
Obi-Wan Kenobi, in dem Ewan McGregor seine Rolle als Jedi-Meister wieder aufnimmt, soll im Jahr 2022 erscheinen.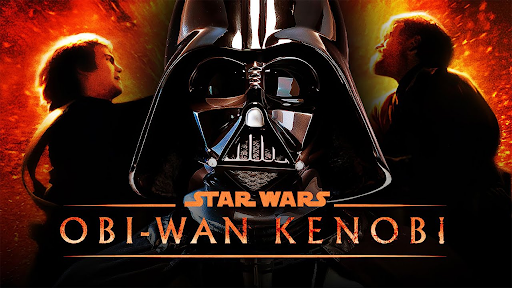 Disney hat mit den jüngsten Serien "The Mandalorian" und "The Book of Boba Fett" großen Erfolg und viel Lob von der Kritik erhalten.
Da ist es nur logisch, dass die Aufregung unter den Star Wars-Fans einen neuen Höhepunkt erreichte, als angekündigt wurde, dass Obi-Wan Kenobi seine eigene Serie auf Disney+ bekommen würde.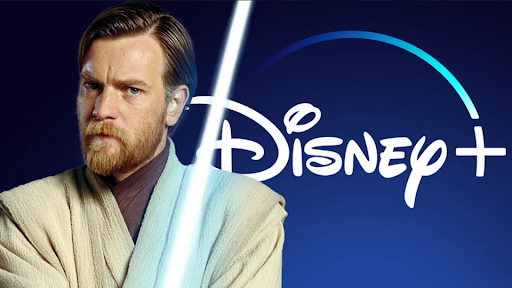 Obi-Wan Kenobi spielt zehn Jahre nach "Star Wars: Episode III – Die Rache der Sith" und wird Ewan McGregor und Hayden Christensen in der Rolle des Darth Vader wiedersehen.
Bevor der Film angekündigt wurde, verkündete ein Mitarbeiter von Disney Plus das Erscheinungsdatum von Obi-Wan Kenobi auf Twitter, bevor er seinen Account schnell wieder sperrte.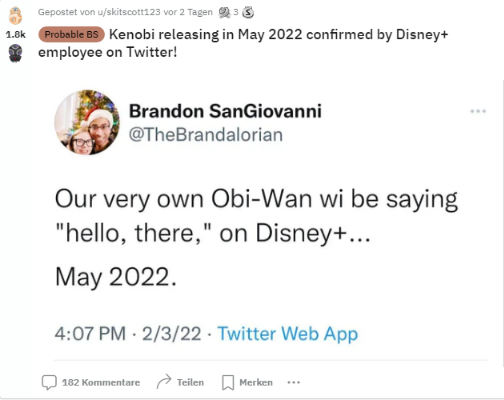 Der Tweet enthüllte ein Datum im Mai 2022, wobei viele zunächst glaubten, das Datum beziehe sich auf Marvels neuen Obi-Wan-Comic, der im Mai erscheinen soll.
The Hollywood Reporter bestätigte später, dass die Obi-Wan Kenobi-Fernsehserie im Mai anlaufen wird.
Jetzt hat auch Disney ein Veröffentlichungsdatum im Mai bestätigt und verrät, dass wir Obi-Wan Kenobi am 25. Mai "Hallo, da" sagen können.
Bis dahin, möge die Macht mit euch sein und der 4. Mai mit uns allen.
---
OBI-WAN KENOBI ONLINE KOSTENLOS ANSCHAUEN
---
Für die neuesten Videospiel-Nachrichten, Trailer und die besten Angebote setzen Sie ein Lesezeichen bei uns.
Sie können alle besten und günstigsten Online-Angebote für billige CD-Keys, Spielecodes, Geschenkkarten und Antiviren-Software von den verifizierten CD-Key-Verkäufern auf unseren Shop-Seiten finden.
WEITERE RELEVANTE ARTIKEL
---