Top VR-Spiele
---
Pavlov VR
Steam
12,00€
-8%
11,00€
I Expect You To Die VR
Steam
10,00€
-5%
9,49€
Keep Talking and Nobody Explodes
Steam
4,00€
-15%
3,42€
Thumper
Steam
5,00€
-20%
5,98€
Form
Steam
4,00€
-9%
4,37€
Raw Data
Steam
7,00€
-20%
5,58€
Overload
Steam
7,00€
-92%
0,58€
A Fisherman's Tale
Steam
9,00€
-26%
6,69€
SUPERHOT VR
Steam
15,00€
-32%
10,17€
Beat Saber
Steam
29,00€
-24%
21,94€
---
---
---
---
Revival Productions präsentiert stolz seinen "ultimativen Shooter mit 6 Freiheitsgraden", OVERLOAD. Dieses Ego-Shooter-Spiel ist ein perfektes Spiel für Shooter-Liebhaber, die nach einem eindringlichen Virtual-Reality-Spiel innerhalb desselben Genres suchen. Die Entwickler haben es geschafft, intensive Action mit faszinierenden Grafiken und Effekten zu verbinden, um den Spielern das ultimative Zero-Gravity-Shooter-Erlebnis zu bieten. Damit ist OVERLOAD definitiv eines der besten VR-Spiele überhaupt.
---
---
---
Raw Data ist ein von Survios veröffentlichtes und entwickeltes Ego-Shooter-Spiel. Es ist nicht nur ein weiteres Spiel, dass später eine VR-Komponente erhielt, es wurde von Grund auf so konzipiert, dass es die erstaunliche VR-Erfahrung liefert, von der Kritiker in sehr positiven Bewertungen auf Steam sprechen. Das Spiel bietet Action-Gameplay, intuitive Steuerung, herausfordernde Gegner und die faszinierende Science-Fiction-Atmosphäre von Eden Corp. Raw Data ist für die PlayStation 4 und den PC verfügbar.
---
---
---
SUPERHOT VR wurde im Mai 2017 veröffentlicht und zeichnete sich sofort durch ein einzigartiges und faszinierendes Virtual-Reality-Erlebnis aus. Seit der Veröffentlichung wurden 9 Hauptpreise für praktisch alles, was mit VR zu tun hat, vergeben. Sein hervorragender Ruf sollte Anreiz genug sein, das Spiel auszuprobieren, falls du dies noch nicht getan hast. Für diejenigen, die es noch nicht wissen, ist das Spiel eine Kombination aus "Strategie und ungezügeltem Chaos". Es ist die definitive VR-FPS, in der sich die Zeit nur bewegt, wenn du es tust.
---
---
---
Am 1. Juni 2017 veröffentlichte Charm Games Form; ein VR-Spiel, das neugierige Intellektuelle anspricht, die über eine aktive Vorstellungskraft verfügen. Den Entwicklern ist es gelungen, ein surreales Abenteuer zu bieten, dass innerhalb der Grenzen des menschlichen Geistes stattfindet. Charm Games tat dies, ohne das Spiel zu intellektuell anstrengend zu machen, was es viel zugänglicher macht als geplant. Die sehr positiven Bewertungen zeigen, dass es den Spielern Spaß macht, Dr. ELi, der Träger der Superkräfte der geometrischen Visualisierung, zu sein.
---
---
---
A Fisherman's Tale bietet Spielern ein umwerfendes VR-Puzzle-Abenteuer, bei dem es mehr als nur ein kreatives Wortspiel ist, auf den Kopf gestellt und von innen nach außen gedreht zu werden. In diesem Spiel kannst du die Realität biegen und verdrehen, während du deinen Leuchtturm innerhalb eines Leuchtturms navigierst. Letztendlich ist es das Ziel, die Wahrheit über die aufwändige Fischergeschichte aufzudecken. Das Spiel ist ausschließlich in VR spielbar, was sicherlich dazu beigetragen hat, dass es sich von anderen im Genre abhebt. A Fisherman's Tale ist für die PS4 und den PC verfügbar.
---
---
---
Thumper ist ein VR-Spiel, dass die Spieler mit seinem eindringlichen, rhythmischen Action-Gameplay in seinen Bann zieht. Es gibt noch andere rhythmische Actionspiele, aber es gibt kein Argument dafür, dass Drool mit Thumper die richtige Formel gefunden hat. Spieler und angesehene Spieleanalysten sagen, dass dies eines der besten VR-Spiele ist, die es derzeit gibt. Kritiker haben ihre Meinungen verfasst, die stolz auf der Steam-Seite des Spiels und ihrer offiziellen Website veröffentlicht wurden. Das Spiel hat die überwiegend positiven Bewertungen verdient.
---
---
---
Keep Talking and Nobody Explodes ist ein Koop-VR-Spiel, dass wunderbar von Steel Crate Games entworfen wurde. Das Spiel läuft so ziemlich wie der Name schon sagt. Im Spiel gibt es einen Spieler mit der Bombe, der als Entschärfer fungiert, aber keine Informationen dazu hat. Die Teamkameraden des Spielers sind diejenigen, die die Anweisungen handhaben, die den Entschärfer zum Erfolg führen müssen, bevor die Bombe explodiert. Das Spiel ist eines der wenigen mit einer perfekten Bewertung auf Steam, was angesichts der überwältigend positiven Bewertungen Sinn macht.
---
---
---
Davevillz ist verantwortlich für die Entwicklung des Virtual-Reality-Meisterwerks Pavlov. Insbesondere ist es ein Multiplayer-Shooter für das HTC Vive. Das Spiel wurde speziell für Ego-Shooter-Enthusiasten entwickelt, die ein noch intensiveres Erlebnis suchen. Die Virtual-Reality-Komponente wird dem gerecht, wenn du das Gefühl hast, in der Schusslinie zu stehen, während du dich dem wettbewerbsorientierten Search And Destroy-Modus oder anderen schnellen Casual-Spielemodi hingibst.
---
---
---
Beat Sabre ist seit seiner Einführung im Mai 2018 der König der Rhythmic-Virtual-Reality-Spiele. Beat Games hat anscheinend die richtige Mischung von Attributen sehr früh erkannt und sie bei der Entwicklung des VR-Molochs, Beat Sabre, umgesetzt. Mittlerweile hat das Spiel über zehntausend sehr positive Bewertungen bei Steam von seiner engagierten und wachsenden Spielerbasis erhalten. Es gibt eine Vielzahl von Faktoren, die als Katalysator für den Erfolg des Spiels gelten können. Eines ist jedoch sicher: Die Formel funktioniert.
---
---
---
I Expect You To Die ist an sich schon ein sehr magnetisierender Name für ein Spiel, und einige Kritiker werden argumentieren, dass die VR-Erfahrung, die das Spiel bietet, ein Traum ist. Im Spiel übernimmst du die Rolle eines Geheimagenten, der mit telekinetischen Fähigkeiten ausgestattet ist, um Zoraxis, ein schändliches globales Waffen- und Pharmaunternehmen, zu stoppen. Das clevere Game-Design von Schell Games hat dafür gesorgt, dass du in allem, was du tust, eintauchst. Dies ist zweifellos eines der besten VR-Spiele für die PS4 und den PC.
---
WEITERE NEWS AUF KEYFORSTEAM.DE
---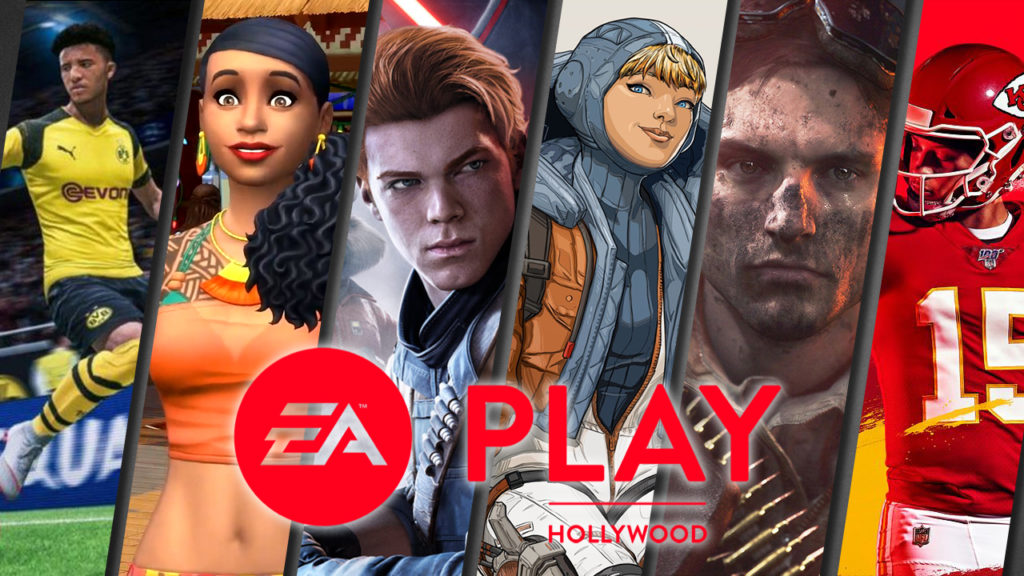 ---