EA Play 2019 Enthüllungen und Highlights

---
Obwohl nicht offiziell auf der E3, hielt Electronic Arts gestern ihren E3-Stream namens EA Play. Der Stream dauerte fast 3 Stunden und enthüllte jede Menge Informationen über bevorstehende und bereits etablierte Spiele. Falls du einen Teil oder den gesamten Stream verpasst hast, findest du hier die Highlights, die du kennen solltest:
---
Star Wars Jedi Fallen Order Gameplay Peek
EA startete großartig, indem sie sofort in einen Gameplay-Blick auf den Titel gewährten, der momentan am meisten erwartet werden könnte – Star Wars Jedi Fallen Order. Den Zuschauern wurden 13 Minuten unbeschnittenes Gameplay geboten, welches den Protagonisten Cal Kestis mit verschiedenen Lichtschwerttechniken und Kraftfähigkeiten zur Schau stellte. In Cal befindet sich auch ein Begleitdroide namens BD-1, der die meiste Zeit bequem auf dem Rücken des trainierenden Jedi sitzt.
Du kannst dir die vollständige Gameplay-Demo unten ansehen:
---
---
Das Spiel ist definitiv rau an den Rändern, aber das wird von etwas in seinen Alpha-Stadien erwartet. Es ist schon eine Weile her, dass wir ein echtes Einzelspieler-Star Wars-Erlebnis hatten. Es wird also spannend sein, zu sehen, wie Jedi Fallen Order liefert.
---
Apex Legends Season 2 und Neue Charactere
Respawn Entertainment hatte während ihrer Zeit im Stream eine Menge für Apex Legends anzukündigen. Eine neue Waffe mit dem Namen L-STAR wird ins Spiel kommen und kann nur durch Fallenlassen von Care-Paketen erhalten werden, da sie "so OP" ist. Außerdem wird die zweite Staffel am 2. Juli beginnen und einen Ranglistenmodus haben. Last but not least wird demnächst eine neue Verteidigungslegende namens Wattson hinzukommen.
Hier ist ein Blick auf Wattsons Hintergrundgeschichte:
---
---
Wattson wird in der Lage sein, Verteidigungszäune zu errichten und im Grunde genommen einen Bereich mit ihrem Ultimate abzusperren, der Schilde auflädt und ankommende Ordinaten zerstört. Es sieht so aus, als würde Respawn Wattson auch verwenden, um die Überlieferungen des Spiels aufzubauen.
---
Battlefield 5 Neue Karten und das bevorstehende Kapitel V
Für Battlefield 5 zeigte DICE zwei neue Karten. Die erste ist ein gewaltiger Kampf namens Al Sudan, der sich an Spieler richtet, für die Schlachtfelder im großen Stil bekannt sind. Auf der anderen Seite scheint DICE jedem Spielertyp gefallen zu wollen, da eine andere neue Karte namens Marita sich an diejenigen richtet, die eher intime Gefechte bevorzugen.
Hier ist die Einführung in die Marita-Karte:
---
---
DICE sprach auch über Kapitel V, in dem das Team versuchen wird, das Iwo Jima-Kriegsschauplatz nachzubauen. Das neue Kapitel wird neue Waffen und Fahrzeuge zum Thema des Konflikts enthalten.
---
FIFA 20 stellt Volta Football vor
EA Sports enthüllte den diesjährigen Einstieg in die langjährige FIFA-Serie und bringt eine beliebte FIFA-Ausgründung als neuen Modus zurück. FIFA 20-Kanäle FIFA Street im brandneuen Volta Football, der als zusätzlicher Modus eingeführt wird und weder die Karriere noch andere bestehende ersetzen wird.
Du kannst dir den Trailer zu FIFA 20 Enthüllung unten ansehen:
---
---
EA hat auch einige Aspekte des Kernspiels überarbeitet, wie zum Beispiel das Freistoß- und Elfmetersystem, das Verteidigen, Passen und Angreifen. Volta wird auch die Möglichkeit haben, weibliche Charaktere und verschiedene Anpassungsoptionen zu erstellen.
---
Madden NFL 20 Dynamic Playbook Updates und Superstar X-Factors
Für den Fall, dass du ein Fan des amerikanischen Fußballs bist, hat EA Sports viel über das diesjährige Madden zu erzählen. Am interessantesten ist eine neue Funktion, bei der EA, wenn ein Team während der laufenden NFL-Saison ein bestimmtes Spiel verwendet, das Spielbuch dieses Teams im Spiel aktualisiert, um dieses Spiel einzuschließen. Der Quarterback des Kansas City Chiefs, Patrick Mahomes, fungiert in diesem Jahr als Coverathlet und wirbt im folgenden Trailer für den Face of the Franchise-Modus des Spiels:
---
---
Es gibt auch viele neue Funktionen, einschließlich neuer Mechanismen und neuer Fähigkeiten, die Superstar X-Factors genannt werden und die die Superstars des Spiels dazu bringen sollen, "wie Superstars zu spielen".
---
Die Sims 4 Island Living-Erweiterung
Fünf Jahre nach seiner Einführung erfreut sich The Sims 4 immer noch einer treuen Anhängerschaft. Diese Fans werden später in diesem Monat mit neuen Inhalten verwöhnt, wenn die zuvor veröffentlichte Island Living-Erweiterung erscheint. Die Erweiterung lässt deine Sims zum ersten Mal ins Wasser, sodass sie tauchen und andere Wassersportarten ausüben können. Die Spieler können auch Meerjungfrauen spielen und sich mit Delfinen anfreunden.
Den Trailer zur Wohlfühl-Enthüllung der Erweiterung findest du unten:
---
---
Interessanterweise müssen die Spieler auf ihre Insel aufpassen, damit sie nicht verschmutzt wird und das Wasser um sie herum nicht verdreckt. Ich gehe davon aus, dass sich die Lage in diesem Fall verschlechtern wird. Island Living erscheint am 21. Juni für den PC und am 16. Juli für die Xbox One und PlayStation 4.
---
Und dies waren die Highlights von EA Play 2019. E3 steht gerade am Anfang. Achte also darauf, dass du hier auf dem Laufenden bleibst, um weitere Updates von der diesjährigen Messe zu erhalten. Viel Spaß!
---
WEITERE NEWS AUF KEYFORSTEAM.DE
---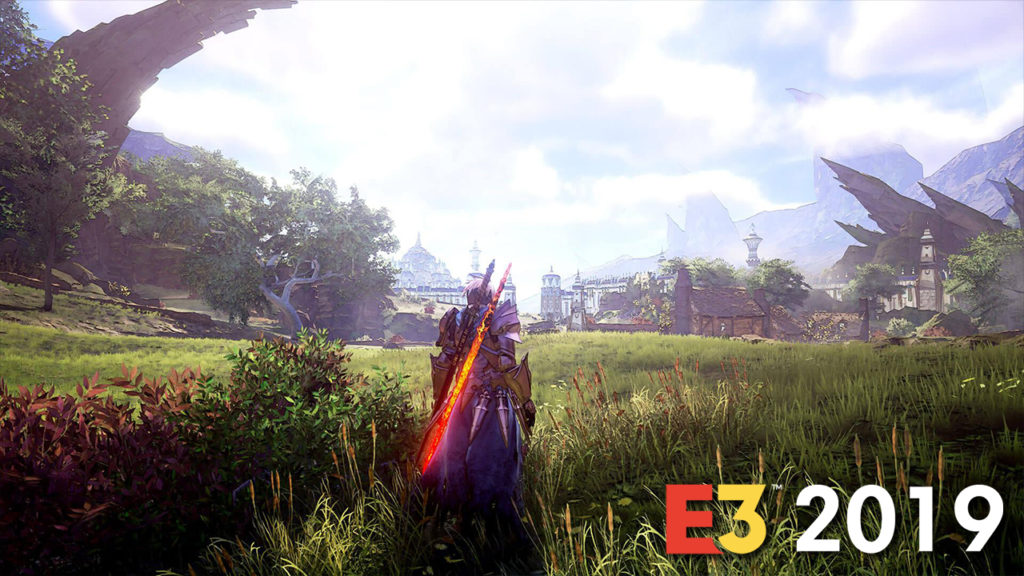 ---