The Last of Us Part 2 Starttermin ist abgeschlossen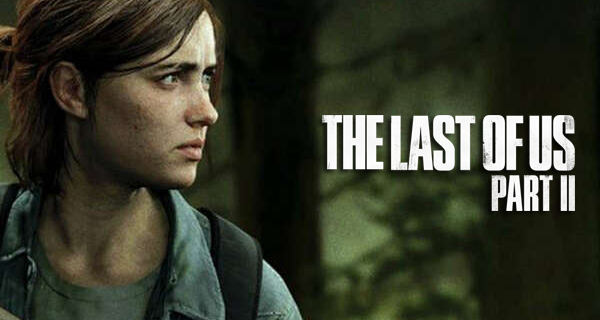 The Last of Us Part 2 Start ist abgeschlossen
---
The Last of Us Teil 2, aus Naughty Dog, bekommt endlich ein neues Erscheinungsdatum, nachdem er auf unbestimmte Zeit verschoben wurde.
---
---
Die Entwickler von The Last of Us Part 2, von Naughty Dog, haben einen Tweet veröffentlicht, der besagt, dass die verzögerte Veröffentlichung des Spiels und die Vorabveröffentlichungen der letzten Zeit für sie genauso stressig waren wie für uns.
"Wir wissen, dass die letzten paar Tage unglaublich schwierig für Sie waren. Wir empfinden das Gleiche. Es ist enttäuschend, die Veröffentlichung und Weitergabe von Vorabmaterial aus der Entwicklung zu sehen. Geben Sie Ihr Bestes, um Spoiler zu vermeiden, und wir bitten Sie, dies nicht für andere zu verderben. Der letzte von uns, Teil II, wird bald in Ihren Händen sein. Egal, was Sie sehen und hören, die letzte Erfahrung wird es wert sein".
Der neuartige Coronavirus, der für so viele Spielverzögerungen verantwortlich ist, und Hermen Hulst, Head of Worldwide Studios, SIE, haben sich kürzlich im PlayStation-Blog dazu geäußert.
"Während unsere Teams bei Sony Interactive Entertainment und Worldwide Studios sich den Meilensteinen der Entwicklung nähern und sich einer durch COVID-19 veränderten Welt stellen, müssen wir uns an die sich ständig verändernde Umgebung von heute anpassen. Inmitten einiger Unterbrechungen unseres Arbeitsstils wollten wir PlayStation-Spielern, die begierig darauf sind zu erfahren, wann unsere nächsten exklusiven Titel auf PlayStation 4 erscheinen werden, ein Update geben.
Die gute Nachricht ist, dass wir Spoiler für The Last of Us Teil 2 nur noch ein wenig länger vermeiden müssen, denn Hulst bestätigte auf dem Blog, dass das Spiel im Juni veröffentlicht wird.
"Da wir beginnen, eine Erleichterung in der globalen Vertriebsumgebung zu sehen, freue ich mich, bestätigen zu können, dass The Last of Us Teil II am 19. Juni erscheinen wird".
Das neue Veröffentlichungsdatum ist eine gute Nachricht, nachdem das ursprüngliche Veröffentlichungsdatum des Spiels, der 21. Februar, und das folgende Veröffentlichungsdatum, der 29. Mai, verstrichen sind. Also, schnappt euch die Taschentücher und macht euch bereit für die tränenreiche Erfahrung mit dem Rest von uns am 19. Juni 2020.
AUCH AUF KEYFORSTEAM NEWS
---
| | |
| --- | --- |
| | Sony hat kürzlich angekündigt, dass sie die Veröffentlichung von The Last of Us 2 auf unbestimmte Zeit verschoben haben. Nach Angaben des Entwicklers ist dies auf die Pandemie zurückzuführen, die derzeit stattfindet. |
---