The Elder Scrolls Online Greymoor Offizieller Starttermin für enthüllt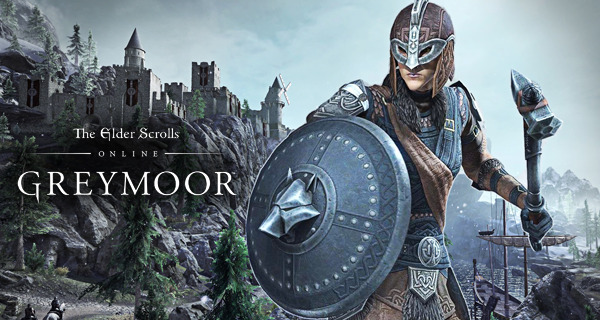 Offizieller Starttermin von TESO Greymoor angekündigt!
---
The Elder Scrolls Online: Greymoor-Erweiterung hat endlich ein offizielles Veröffentlichungsdatum erhalten, nachdem kürzlich bekannt wurde, dass das ursprüngliche Veröffentlichungsdatum vom 18. Mai nicht eingehalten werden würde.
---
---
The Elder Scrolls Online: Greymoor ist der größte Teil des Spielinhalts. Neben kleinen Anpassungen der Fähigkeiten wird die Erweiterung einen kostenlosen Prolog bieten und vor allem die Skyrim-Handlung abschließen.
Viele Spiele haben aufgrund der Coronavirus-Pandemie eine zahlenmäßige Wiederbelebung erlebt, und in einem auf Twitter veröffentlichten Posting verriet Game Director Matt Firor, dass das Spiel heute beliebter ist als in den vergangenen Jahren: "Wir haben jetzt mehr Leute, die ESO spielen, als zu irgendeinem Zeitpunkt seit 2015. Wir sind sehr dankbar, dass die ESO in der Lage ist, so vielen Menschen eine willkommene Atempause von der andauernden Krise zu verschaffen".
Was die Fehlerbehebungen betrifft, räumt Firor ein, dass sie immer noch Probleme zu beheben haben, versichert uns aber, dass sie hart daran arbeiten, und erklärt: "Wir wissen, dass wir immer noch ein Problem mit der "verzögerten Eingabe" haben, das verhindert, dass Tasten- und Knopfdrücke registriert werden, insbesondere in Situationen mit hoher Belastung wie Belagerungen in Cyrodiil, Prüfungen und anderen großen PvE-Events.
Aktualisierungen und Korrekturen scheinen für die Veröffentlichung von Greymoor gut zu laufen, wobei Firor angibt, dass sie "weiterhin Performance-Probleme suchen und beheben und sowohl an Client- als auch an Server-Optimierungen arbeiten, von denen einige mit Update 26 live gehen".
Der Älteste blättert online: Greymoor wird nun am 26. Mai für PC und am 9. Juni für Xbox One und PlayStation 4 veröffentlicht. Firor zeigte sich zuversichtlich, die neuen Veröffentlichungstermine wahrnehmen zu können, gab aber auch zu, dass sie "bisher noch kein größeres ESO-Update gestartet haben, während sie aus der Ferne arbeiten, und dass unvorhergesehene Probleme auftreten können und werden".
Er schließt den Beitrag mit den Worten ab: "Waschen Sie Ihre verdammten Hände".
AUCH AUF KEYFORSTEAM NEWS
---
| | |
| --- | --- |
| | Das jüngste Kapitel von The Elder Scrolls Online, Greymoor, wird aufgrund der neuartigen Coronavirus-Pandemie die jüngste Spielverzögerung sein. |
---