The Division 2 Warlords of New York Update Größen enthüllt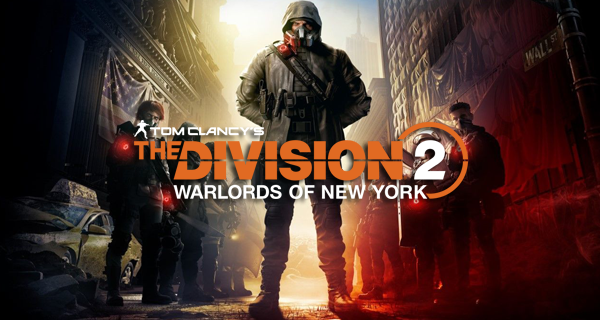 Das Update der The Division 2 Warlords of New York ist endlich da, und Massive Entertainment bittet Sie dringend, Platz zu schaffen, um seinen Inhalt unterzubringen, falls Sie dies nicht bereits getan haben. Nach Angaben des Entwicklers beträgt die durchschnittliche Download-Größe für die vollständige Installation etwa 75-80 GB auf allen Plattformen.
---
---
Die Download-Größe des Basisspiels und die Größe des Warlords of New York-Patches sind unabhängig voneinander und variieren zwischen PC, PS4 und Xbox One.
PC-Spieler haben 59,83 GB zum Herunterladen, wenn sie das Spiel vollständig installieren. Diejenigen, die bereits bis zu Update 7 haben, können jedoch damit rechnen, dass ein Download von 42 GB für Warlords of New York zur Verfügung steht.
PlayStation 4-Spieler, die eine Neuinstallation durchführen, installieren zunächst das Basisspiel, das 42 GB groß ist. Danach müssen sie 70-74 GB aller vorhandenen Patches, einschließlich Warlord of New York, installieren. Wenn die genannten Spieler bereits bis zu Update 7 installiert haben, müssen sie nur noch Warlords of New York installieren, das nur 14-16 GB umfasst.
Xbox One-Spieler, die eine neue digitale Installation durchführen, können mit einem Download von 70-74 GB rechnen. Bei einer Neuinstallation von der The Division 2-Basisspieldiskette wird eine erste Tranche von 44 GB installiert. Danach können Sie mit einem zusätzlichen Download von 76 GB rechnen. Wenn die genannten Spieler nur den Patch von Warlords of New York benötigen, müssen sie nur den 60 GB großen Patch herunterladen.
Das Update zu The Division 2 Warlords of New York kommt mit einer brandneuen, interessanten Geschichte, in der der berüchtigte Aaron Keener, einer der ursprünglichen Gegner der Division, auftaucht. Erfahrene Divisionsspieler wissen auch, dass er der erste Divisionsspieler ist, der abtrünnig geworden ist. Auf jeden Fall ist er wieder da, und seine tyrannische Aura ist so stark wie eh und je. Er befehligt jetzt alle Fraktionen von New York City, und es ist Ihre Pflicht als Mitglied der Division, ihn um jeden Preis aufzuhalten.
AUCH AUF KEYFORSTEAM NEWS
---
| | |
| --- | --- |
| | Eine brandneue Erweiterung wurde von Ubisoft für ihr Spiel The Division 2 angekündigt und heißt Warlords of New York, das im März dieses Jahres erscheinen soll. |
---