Tekken 7 Season Pass 3 Launch Trailer veröffentlicht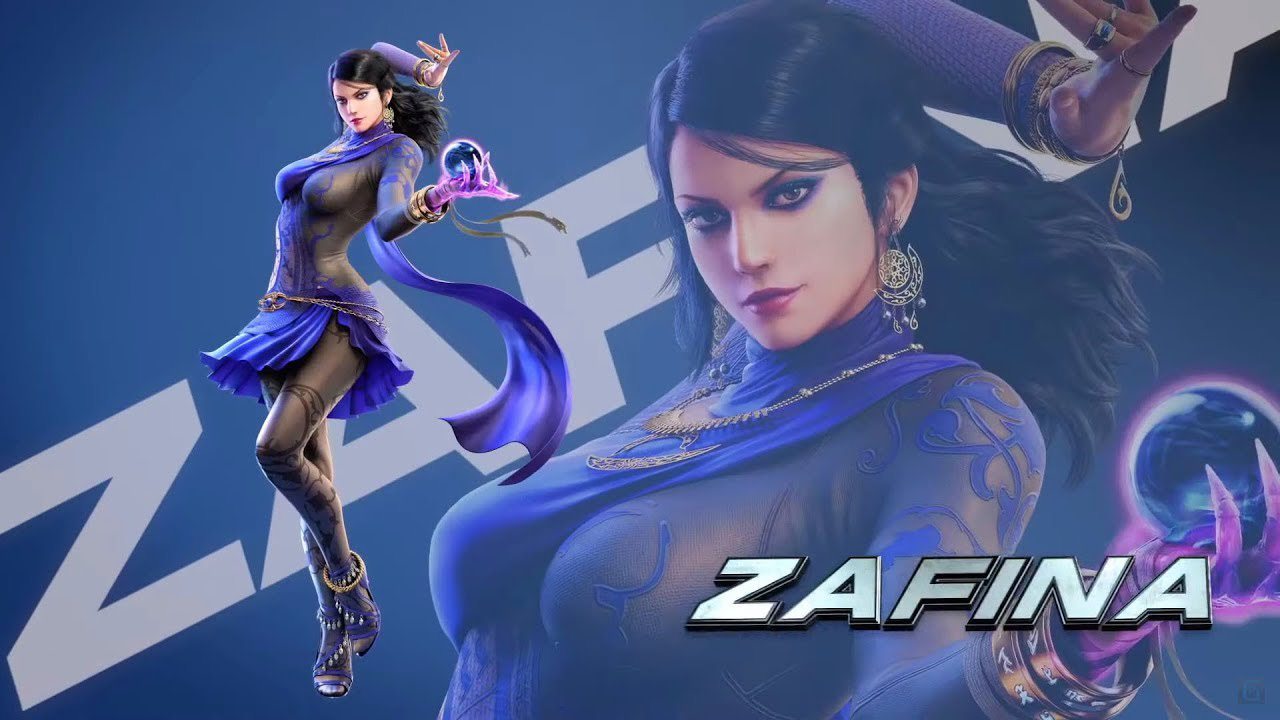 ---
Bandai Namco kündigte an, dass während der EVO 2019 eine dritte Saison nach Tekken 7 kommen würde. Bislang dauert es nur drei Tage, bis die neue Saison beginnt, und Bandai Namco hat einen Launch-Trailer veröffentlicht, der den Spielern einen guten Einblick in die Action gibt.
---
---
Der Trailer enthält zwei neue Charaktere: Tekken 6 Veteran Zafina und Newcomer Leroy Smith . Zafinas linker Arm scheint von Tekken 6-Chef Azazel besessen zu sein, so dass sie von Zeit zu Zeit die Kontrolle über sich selbst verliert. Leroy Smith ist ein Amerikaner, der gezwungen ist, sich zu verstecken und dann als Wing Chun-Meister zurückzukehren. Zafina wird zu Beginn der dritten Saison verfügbar sein, wobei Leroy Smith noch in diesem Jahr in die Liste aufgenommen wird.
Du kannst den kompletten Launch-Trailer unten sehen:
Das massive kostenlose 3.0-Update wird zusammen mit der dritten Saison veröffentlicht und bringt viele neue Features mit sich. Jeder Charakter auf der Liste erhält einen neuen Zug, der ihm neue Kombinations- oder Vorteilsmöglichkeiten bietet. Die Spieler erhalten außerdem mehr voreingestellte Kostümslots und eine neu gestaltete Benutzeroberfläche. Schließlich wurden mehrere neue Spielerstatistiken hinzugefügt.
Abgesehen von den beiden neuen Charakteren beinhaltet Season Pass 3 4 weitere Content Drops. Ein neuer Charakter und ein neues Feature werden diesen Winter eingeführt, da ein weiterer Charakter und eine weitere Bühne im Frühjahr 2020 eintreffen werden. Wer Zafina entweder über den Saisonpass oder als Einzel-DLC bekommt, bekommt auch 3 einzigartige Kostüme für sie.
---
Season 3 and Season Pass 3 meet Tekken 7 on September 10th . Tekken 7 is available on PC, Xbox One and PlayStation 4 .
---
ALSO ON KEYFORSTEAM NEWS
---
| | |
| --- | --- |
| | Evo 2019 was an epic weekend for the fighting game community. Here's a quick rundown of the biggest revelations from the event that you should not miss. |
---