Schießen Sie mit Destiny 2: Shadowkeep Launch Trailer auf den Mond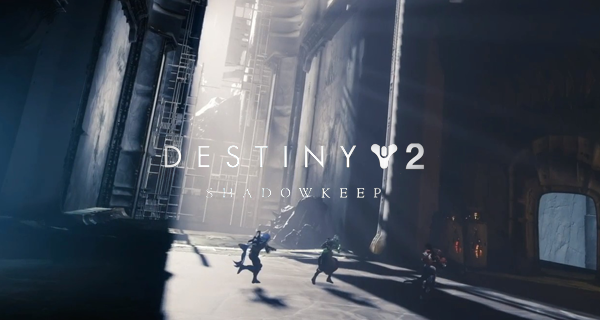 ---
Destiny 2: Shadowkeep Der Start von ist gleich um die Ecke und Bungie hat einen Launch-Trailer für uns alle. Dies ist die erste große Erweiterung für das Spiel, da sie die Verbindung zu Activision unterbrochen haben. Es gibt viel zu erwarten mit dieser Erweiterung und einige von ihnen sind im Videotrailer aufgeführt.
---
---
Das Video wird von Eris Morn erzählt, der uns sagt, wir sollen "auf die Schatten hören", während es den Tod flüstert. Dann lädt sie uns ein, das Richtige zu sein, um in der Nacht zu trinken. Das Video spielt zur Musik von Beck und listet auch auf, was in der Erweiterung enthalten ist. Es wird neue Quests, Exoten und Aktivitäten, einen neuen Kerker, eine neue Saison der Besiegten, einen neuen Überfall, Nahkampfziele, neue kooperative Angriffe, einen neuen Pot mit Updates, Arenen und Wiedergabelisten und ein neues Rüstungssystem geben.
Schau Dir den Destiny 2: Shadowkeeper Launch-Trailer unten an:
Wenn Du der Beobachter bist, bekommst Du einige Einblicke in die neuen Waffen und Rüstungen, die verfügbar sein werden. Es gibt eine Schrotflinte mit Bienenstockthema, ein exotisches Maschinengewehr, eine Mischung aus Scharfschütze und Pistole und vieles mehr.
Destiny 2: Shadowkeeper startet am 1 Oktober zusammen mit New Light, der Free-to-Play-Version des Spiels. Außerdem wird der neue Überfall, der Garten der Erlösung genannt wird, am 5 Oktober beginnen. Das Spiel wird zu einem späteren Zeitpunkt für PC, PlayStation 4, Xbox One und Google Stadia verfügbar sein.
---
AUCH AUF KEYFORSTEAM NEWS
---
A Bungie developer diary shared the content plans for the upcoming Destiny 2 Shadowkeep game.

Learn what they are here!
---