Point-and-Click-Komödien-Abenteuer 3 Geeks jetzt auf Steam

---
Der französische Indie-Entwickler Adipson Studio hat ein neues humorvolles Point-and-Click-Abenteuerspiel gestartet, dass von Titeln wie Day of the Tentacle und Monkey Island inspiriert wurde. 3 Geeks gibt den Spielern die Kontrolle über ein verrücktes Trio unwahrscheinlicher Helden am Rande ihrer Vernunft.
Das Spiel spielt Rodolphe Wallace, einen 30-jährigen arbeitslosen Erfinder. Cyprien Karanoff, ein germophobischer Chemiker; und Luc Vega, ein bipolarer, impulsiver Geek, der unter Kurzzeitgedächtnisverlust leidet. Sie fliehen aus einem Irrenhaus, nachdem sie ein Jahr lang eingesperrt waren, indem sie sich an Bord eines Space-Shuttles versteckt haben, welches schließlich in den Weltraum startet und die Erde umkreist.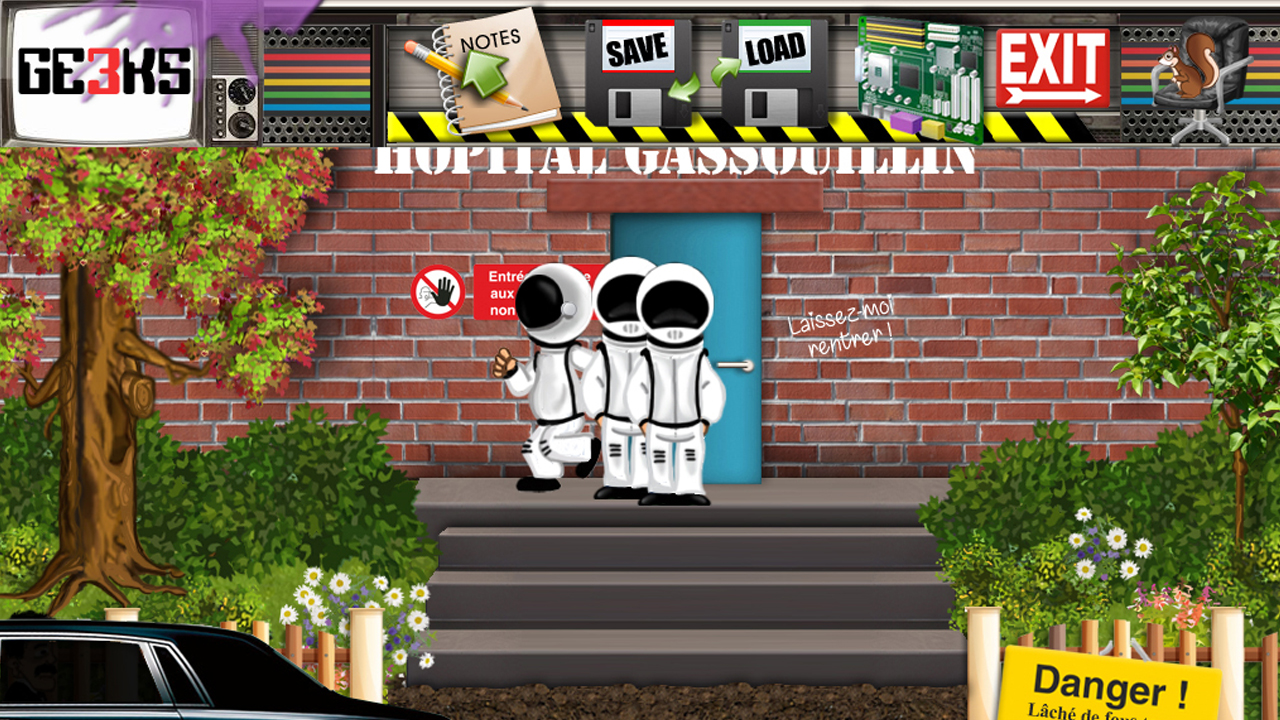 Inzwischen führt ein Maniac namens Nathanael eine Atomapokalypse herbei, um sich für den Tod seiner Ziege aufgrund von menschlicher Verschmutzung zu rächen. Die 3 Nussjobs, die sicher im Weltraum versteckt sind, vermeiden das Armageddon. Schneller Vorlauf auf fünf Jahre und der Space Shuttle landet automatisch auf der Erde und die Helden tauchen in einer Wüste außerhalb von Ragoon City auf. Hier beginnt das Abenteuer.
Die Geschichte ist in vier Kapitel unterteilt und dauert etwa 6 Stunden, je nachdem, wie vertraut der Spieler mit Point-and-Click-Spielen ist. Auf ihrer  Reise werden die Spieler aufgefordert, verschiedene Rätsel zu lösen, die vom Entwickler als "weder zu schwierig noch zu einfach" beschrieben werden. Sie haben auch ein praktisches Notizbuch, um sie an ihre Ziele zu erinnern.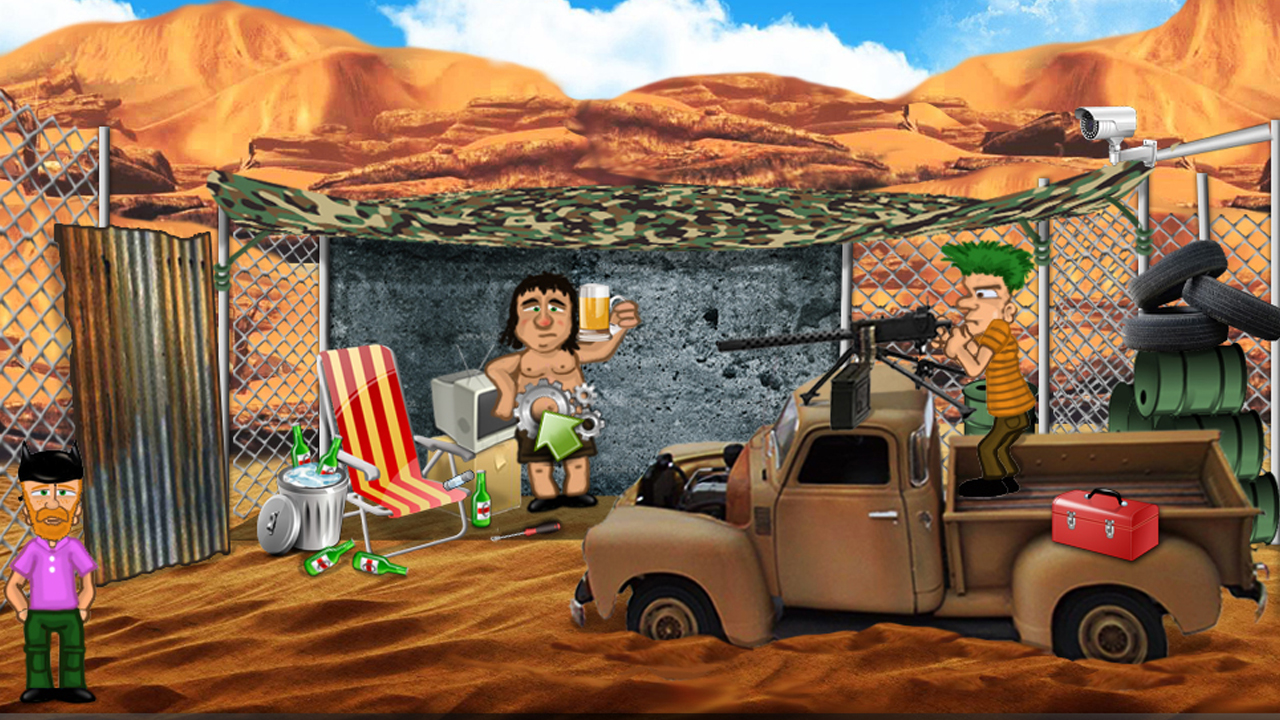 Abgesehen von den Macken der Hauptfiguren wird der Humor auch durch Verweise auf französische Kultkomödien bestimmt. Das Spiel bietet auch HD-Grafik und kann entweder im Fenster- oder im Vollbildmodus gespielt werden. Es verfügt über einen verrückten Cartoon-Stil und kann sogar auf Low-End-Maschinen gespielt werden. Die Systemanforderungen des Spiels findest du unten:
Minimal:
     Betriebssystem: Windows XP oder höher
     Prozessor: Pentium oder höher
     RAM: 1 GB Speicher
     Grafik: 1280 x 720 – 32 Bit
     DirectX: Version 9.0
     Festplattenspeicher: 700 MB freier Festplattenspeicher
Empfohlen:
     Betriebssystem: Windows 7 oder höher
     Prozessor: Prozessor mit 1 Gigahertz (GHz) oder schneller 32-Bit (x86) oder 64-Bit (x64)
     RAM: 2 GB Speicher
     Grafik: 1280 x 720 – 64 Bit
     DirectX: Version 9.0
     Festplattenspeicher: 1 GB freier Festplattenspeicher
3 Geeks ist ab sofort über Steam auf dem PC verfügbar und unterstützt sowohl die Sprachen Englisch als auch Französisch. Die Sprache des Spiels ist standardmäßig auf Französisch eingestellt, du kannst jedoch über die Einstellungen auf Englisch umschalten.
---