PlayerUnknown's Battlgrounds steigert seinen Steam Rekord für gleichzeitige Spieler auf 3 Mio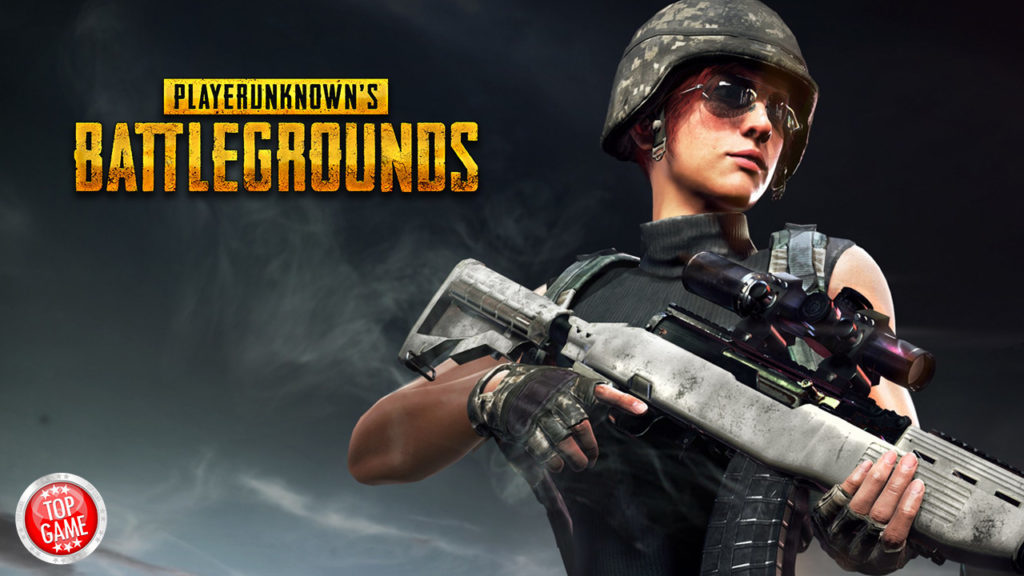 ---
In einer nicht ganz so überraschenden Entwicklung hat PlayerUnknowns Battlegrounds seinen bisherigen Rekord gebrochen, um die höchste Anzahl gleichzeitiger Spieler auf Steam auf über 3 Millionen zu bringen. Dota 2 hält den Rekord für den zweiten Platz bei 1,29 Millionen, aber der beliebte MOBA hat seit Februar nicht einmal eine Million geschafft.
---
---
Es gab frühere Berichte, dass PUBG 3 Millionen zuvor geschafft  hatte, aber alle diese wurden entweder falsch informiert oder vorsätzlich gefälscht. SteamDB hat auch auf Twitter den neuen Rekord des Wettbewerbs-Shooters bekannt gegeben
.@PUBATTLEGROUNDS has finally reached 3 million concurrent players! https://t.co/HIkZMh7mCB pic.twitter.com/eJwXXSfHJD

— Steam Database (@SteamDB) December 29, 2017
Das Timing des Meilensteins macht sehr viel Sinn. Die Feiertage haben der Spielerbasis Zeit und Gelegenheit gegeben, sich gleichzeitig einzuloggen. Wir sollten sehen, wie die Zahl zurückgeht, wenn alle wieder in ihren Alltag zurückkehren.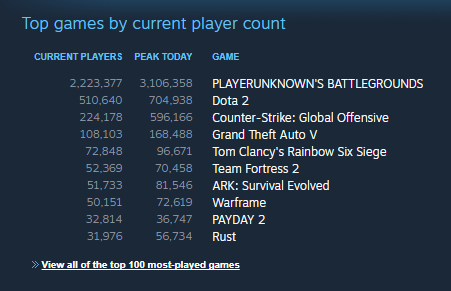 Auf der Schattenseite der Dinge kündigte BattlEye einen weiteren Meilenstein für das Spiel an: 1,5 Millionen Verbote. PUBG hat sich seit einigen Monaten intensiv mit Betrügern beschäftigt und dabei zahlreiche Cheat-Detection Updates zur Verfügung gestellt. Cheater haben sich als sehr robust und einfallsreich erwiesen, so dass die Entwickler noch viel Arbeit vor sich haben.
Update on the number of PUBG bans: 1,500,000.

— BattlEye (@TheBattlEye) December 28, 2017
Trotz der vielen Betrüger scharen sich die Spieler immer noch zu dem, was heute als Standard für Battle Royale gilt. PlayerUnknown´s Battlegrounds starteten kürzlich aus ihrem Early Access in die Version 1.0. Es startete auch auf der Xbox One Anfang dieses Monats im Rahmen seines Game Preview-Programms.
---