Nintendo E3 2017 Ankündigungen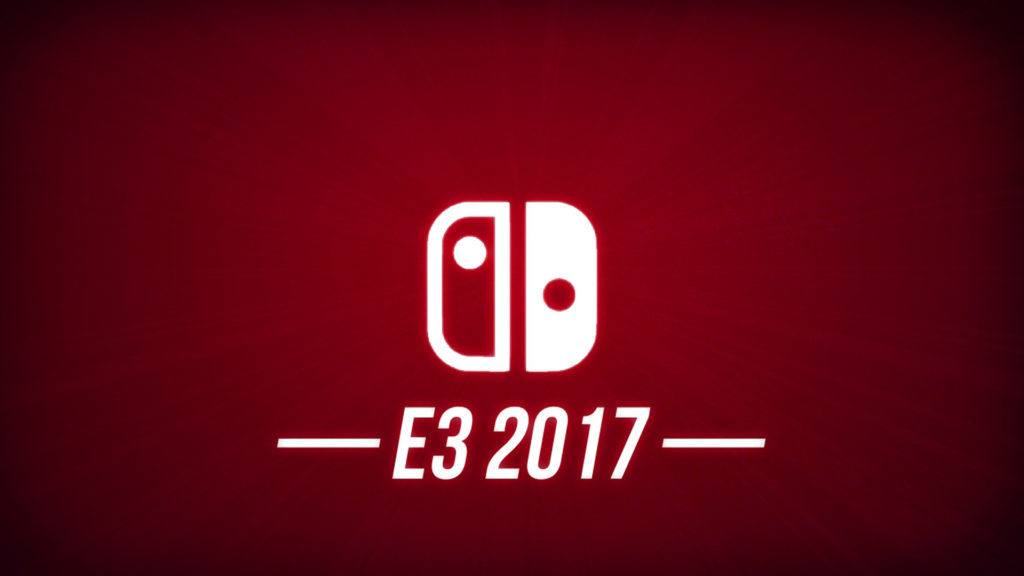 ---
Das sind die großen Ankündigungen aus der Nintendo E3 2017 Auslag

e!
---
Metroid
Es gab ein paar Ankündigungen über Metroid:
Metroid Prime 4 kommt auf der Nintendo Switch. Es gibt keine Neuigkeiten zu diesem Zeitpunkt, wann es freigegeben wird.

Ein weiteres Metroid-Spiel, Metroid: Samus Returns, wird am 25. September auf dem Nintendo 3DS kommen. Dieses Spiel basierte auf einem anderen Metroid Spiel (Metroid II: Return of Samus).
---
Kirby
Ein neues Kirby-Spiel kommt auf die Nintendo Switch! Das Side-Scrolling-Spiel soll im nächsten Jahr erscheinen, obwohl es noch keinen offiziellen Titel hat. Ein Video wurde während der Präsentation aufgedeckt, und es zeigte den Co-op-Plattformer mit bis zu vier Spielern. Kirby hat jetzt auch die Macht, Feinde in Verbündete zu verwandeln, die von einem anderen Spieler oder der CPU gesteuert werden können.
---
The Legend of Zelda: Breath of the Wild
Zwei Erweiterungen für The Legend of Zelda: Breath of the Wild wurden während der Nintendo E3 2017 Auslage angekündigt. Der erste DLC, The Master of Trials, soll am 30. Juni erscheinen.
Die Follow-up-Erweiterung, The Champions Ballad, wird einige Zeit Später erscheinen, wahrscheinlich während der Ferienin diesem Jahr sein.
Nintendo hat auch einen neuen Amiibos der folgenden Helden angekündigt: Urbosa, Mipha, Daruk und Revali
---
Pokken Turnier DX
Pokken Turnier DX, ein Nintendo Switch Port von Pokken Turnier, wurde mit einem Video, dass viel Gameplay zeigt präsentiert. Schau es dir unten an:
---
Rocket League
Eines der großen Spiele für die Nintendo Switch, welches angekündigt wurde, ist Rocket League. Nintendo sagte, dass es später in diesem Jahr während der Ferien veröffentlicht wird. Die Nintendo Switch-Version enthält alle ehrfürchtigen Inhalte, die im Spiel auf dem PC, der Playstation 4 und Xbox One Versionen auftauchen, mit einigen Hinzufügungen.
Die Nintendo Switch Version wird auch exklusive Inhalte aus der Nintendo-Franchise haben. Diese können in Form von Toppers (wie der Hut von Mario und Luigi getragen) und ein paar Autos kommen.
Eine weitere großartige Sache ist, dass die Rocket League Nintendo Switch Version Cross-Netzwerk-Spiele unterstützt, sowie lokale Spiele zwischen Switch-Geräten. Die für das Cross-Network-Spiel unterstützten Plattformen wurden nicht aufgedeckt.
---
Super Mario Odyssee
Super Mario Odyssey hat jetzt ein Release-Datum! Das Sandbox-Spiel soll am 27. Oktober 2017 erscheinen. Eines seiner großartigen Features ist sein Co-op-Gameplay, wo ein anderer Spieler als Marios Hut spielt, der Cappy heißt.
Du kannst dir die Co-op Demo im Video unten anschauen:
---
Xenoblade Chroniken 2
Nintendo hat angekündigt, dass Xenoblade Chronicles 2 in den Ferien 2017 erscheinen soll, und es wird auf der Nintendo Switch verfügbar sein. Ein Trailer wurde ebenfalls präsentiert.
---
Fire-Emblem-Warrior
Fire Emblem Warriors ist ein Hack-and-Slash-Abenteuerspiel, dass auf der Nintendo Switch kommt. Nintendo hat angekündigt, dass es in diesem Herbst erscheinen wird. Ein Demonstrationsvideo wurde ebenfalls vorgestellt:
---
Yoshi
Nintendo hat auch ein neues Spiel mit Yoshi angekündigt. Genau wie das Kirby-Spiel hat dieser noch keinen Titel. Es wird auf der Nintendo Switch im Jahr 2018 veröffentlicht werden.
Hier ist eine Demo von Nintendo, um dir eine Vorstellung zu geben, wie das Spiel gespielt wird:
---