Neuer Call of Duty: Warzone Bundle für den St. Patrick's Day verkündet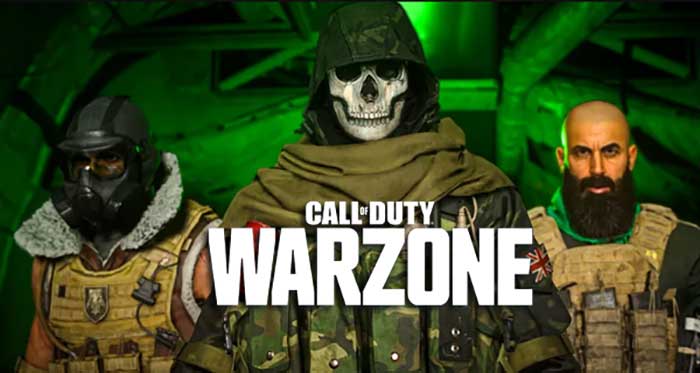 Der Call of Duty: Warzone Bundle for St. Patrick's Day wurde enthüllt!
---
Activision hat vor kurzem enthüllt, dass sein neuer Hit, Call of Duty: Warzone Bundle, der neue bezahlte Mikrotransaktionen zum St. Patrick's Day erhält. Das erste Bündel heißt Clover and Out und das zweite Bündel heißt Tracer Pack Green Bundle.
---
---
Das Clover and Out-Bundle umfasst eine Vielzahl von Themenartikeln wie eine neue Operator-Haut und Blaupausen für einzigartige Waffen mit den Namen "Wish Me Luck" und "Top O' The Mornin". Dieses Bündel enthält auch einen neuen Waffenanhänger namens "Stout" und einen "Pot of Gold"-Anhänger. Sie können all dies sowie einen neuen Aufkleber namens "Kleeblatt und Rolle" erhalten, wenn Sie die 1.100 Call of Duty-Punkte haben, die zum Kauf des Clover and Out-Bündels erforderlich sind.
Das Tracer Pack Green Bundle enthält spezielle grüne Leuchtspurmunition und die SnapDragon- und Gangränwaffen-Blaupausen. Sie finden in dem Paket auch einen Kobold-Charme und eine "Uplinked"-Visitenkarte. Dieses Bundle gehört Ihnen, solange Sie bereit sind, die für den Kauf erforderlichen 1600 Call of Duty-Punkte zu investieren.
Ready for another round?🍻

Celebrate St. Patrick's Day with Call O' Duty and the Clover and Out bundle. Available now in the item store. ☘️ pic.twitter.com/hfIrw2BGT9 — Call of Duty (@CallofDuty) March 14, 2020
Call of Duty: Warzone wurde am 10. März dieses Jahres abgesetzt, und seine Aufnahme war überwältigend positiv. Es hat bereits 15 Millionen aktive Spieler überschritten und keine Anzeichen einer Verlangsamung gezeigt. Die Feierlichkeiten zum St. Patrick's Day bieten den Entwicklern eine herrliche Gelegenheit, auf den Wellen zu reiten, solange sie noch oben sind.
Die Reaktion auf diese Injektion von Mikrotransaktionen wird den Entwicklern nützliches Feedback darüber liefern, wie nachhaltig und/oder lukrativ dieser neue kostenlose Battle Royale sein kann. Es sollte betont werden, dass Call of Duty: Warzone frei gespielt werden kann und dass dieser DLC keine Statistiken hat, die unfaire Vorteile gewähren. Wenn Sie jedoch keines der beiden Pakete haben, werden Sie sicherlich nicht so stilvoll und festlich aussehen wie diejenigen, die die Gegenstände im Spiel ausgerüstet haben.
Call of Duty: Warzone ist für PlayStation 4, Xbox One und PC erhältlich und bietet Crossplay.
AUCH AUF KEYFORSTEAM NEWS
---
| | |
| --- | --- |
| | Mit Call of Duty Warzone wurde das freie Spiel und die für jeden freie, massive neue Kampferfahrung angekündigt! Dies wird mit zwei Modi kommen, nämlich Battle Royale und Plunder! Mehr Informationen finden Sie hier! |
---