Neue Monster Hunter World: Iceborne Crossover-Quest-Ereignis enthüllt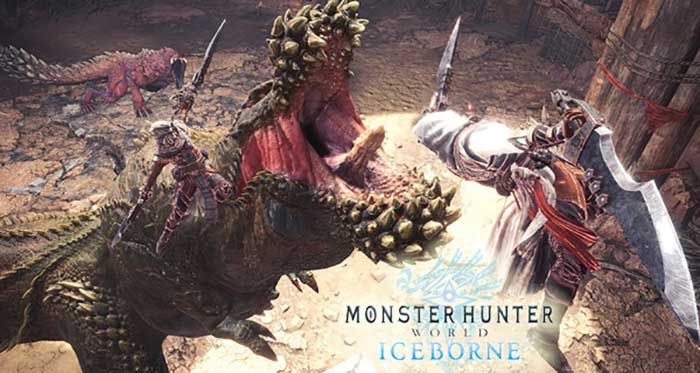 Capcom und Ubisoft schließen sich mit einer Monster Hunter World: Iceborne, Assassin's Creed Crossover Quest Event namens The Assassin.
---
---
Die Monsterjäger-Welt: Der Crossover-Effekt von Iceborne und Assassin's Creed ist nichts Neues, denn bei einer früheren Veranstaltung Anfang letzten Jahres konnten sich die Spieler Senu's Feather, Don the Bayek Layered Armor und das Spezialwerkzeug Assassin's Hood verdienen.
Diese neue Veranstaltung gibt den Spielern die Möglichkeit, die Assassinenhaube zu verbessern und den Mantel im Meisterrang lebensfähig zu machen.
Der Mantel selbst ermöglicht es euch, euch schneller zu bewegen und mit seinem kritischen Schleichangriff lächerliche Mengen an Schaden zu verursachen. Dieses neueste Ereignis gibt Euch die Möglichkeit, die Werte des Mantels weiter zu verbessern.
Gear up to face a swift & stealthy foe and upgrade the Assassin's Hood mantle! #Iceborne x @AssassinsCreed collaboration Event Quest "The Assassin" coming April 10th. pic.twitter.com/lrt501sdNX

— Monster Hunter (@monsterhunter) March 27, 2020
Diejenigen Spieler, die das letztjährige Ereignis verpasst und die Assassin's Hood nicht bekommen haben, haben Glück, denn dieses Wochenende hat Capcom angekündigt, dass die meisten Ereignisse vor und während der Iceborne-Veranstaltung bis zum 9. April wieder live übertragen werden, so dass Sie die Möglichkeit haben, Belohnungen für frühere Ereignisse zu erhalten, einschließlich der Assassin's Hood.
Die Welt der Monsterjäger: Iceborne war bisher mit mehr als 5 Millionen verkauften Exemplaren weltweit ein großer Erfolg, und mit den Veranstaltungen und Crossovers betreten mehr Spieler mit ihren Palicos die Neue Welt.
Das neue Quest-Ereignis "Der Assassine" wird am 10. April 2020 beginnen, und Sie benötigen die Monster Hunter World: Iceborne, um an den Quests des Meisterrangs teilzunehmen.
AUCH AUF KEYFORSTEAM NEUIGKEITEN
---
| | |
| --- | --- |
| | Die Monster Hunter World Iceborne-Erweiterung ist für den PC erschienen. Das Spiel wurde erstmals auf PlayStation 4 und Xbox One verfügbar gemacht. |
---