Middle Earth Shadow of War bringt einen Tribut für Late Producer durch Forthog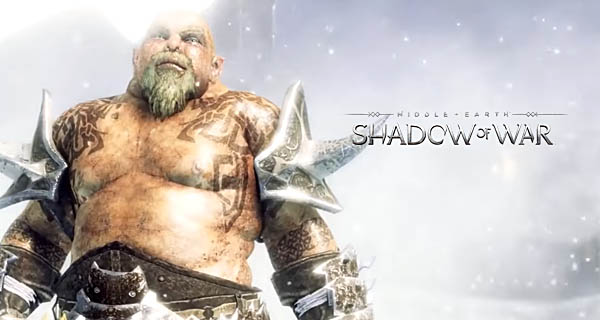 ---
Warner Bro. Interactive entschied sich für einen Middle Earth Shadow of War Tribut an einen ihrer Spätproduzenten, indem er einen seiner unaufhaltsamen Krieger dem Spiel, dem Forthog Orcslayer, hinzufügte.
---
---
Mike "Forthog" Forgey war einer der führenden Entwickler bei Middle Earth Shadow of Mordor und hat auch an anderen Spielen wie Gears of War, Fable, Conker und Perfect Zero gearbeitet. Er verlor seinen Kampf gegen den Krebs während der Entwicklung von Middle Earth Shadow of War am 3. März 2016.
Das Entwicklungsteam von Monolith Productions hat die Entscheidung getroffen, den Forthog Orcslayer in das Spiel zu bringen, um das Vermächtnis des Freundes lebendig zu halten, der legendäre Forthog Orcslayer ist unser Weg, weiterhin mit Mike in die Schlacht zu springen und uns zu retten, wenn wir ganz unten sind. "Der Forthog Orcslayer ist" ein unaufhaltsamer Krieger, der Mordors mächtigsten Helden in diesem Augenblick von großem Bedürfnis rettet. "
Der Tribut wurde auf Steam angekündigt. Und für jeden Forthog Orcslayer Kauf in den USA für $4.99, werden $3.50 von Warner Brothers Interactive Entertainment an die Familie von Forgey gespendet werden.
Ein Spendensammler wurde auf YouCaring für Forgeys medizinische Behandlung für den Betrag von $300.000 eingerichtet. Der Spendenaktion konnte mehr als 100.000 Dollar erreichen.
Der Charakter Forthog Orcslayer ist auf Steam für Vorbestellungen erhältlich. Middle Earth Shadow of War wird offiziell am 10. Oktober 2017 für den PC, die PlayStation 4 und Xbox One starten.
---