Microsoft bestätigt, dass Call of Duty auf der PlayStation bleiben wird
Der Kauf von Call of Duty durch Microsoft Anfang dieser Woche ließ sofort Zweifel an der Zukunft von Call of Duty und seinem Platz auf den PlayStation-Plattformen aufkommen. Glücklicherweise hat Phil Spencer, Leiter von Xbox, bestätigt, dass CoD auf PS4 und PS5 bleiben wird.
Von 
  Daniel  | 

  gamepartner78
COD WIRD NICHT XBOX-EXKLUSIV SEIN
---
In dieser Woche herrschte unter den PlayStation-Besitzern große Panik, weil Microsoft Activision Blizzard für 69 Milliarden Dollar übernommen hat.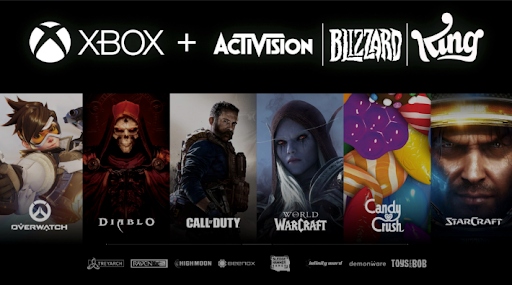 Diese Panik scheint nun vorbei zu sein, denn Phil Spencer, CEO von Xbox Gaming, hat getwittert, dass Microsoft beabsichtigt, Call of Duty auf den PlayStation-Plattformen zu behalten.
Obwohl der Tweet für CoD-Fans etwas beruhigend ist, enthält er keine Details darüber, wie Microsoft die Call of Duty-Reihe in Zukunft sieht.
Microsoft hat bereits Bethesdas Starfield zu einem Xbox-exklusiven Titel gemacht, nachdem sie letztes Jahr ZeniMax gekauft haben, und es ist zu befürchten, dass sie dasselbe mit CoD tun könnten.
---
---
Finde günstiges Call of Duty-Merchandise und kaufe das perfekte Geschenk für Gelegenheitsspieler und Hardcore-Gamer.
Nicht nur CoD, auch Overwatch, Warcraft und Diablo könnten bald Xbox-exklusiv werden.
Und wer könnte es Microsoft verübeln? Immerhin fasst PlayStation PlayStation Plus und PlayStation Now zu einem einzigen Abonnementdienst zusammen, der mit dem Xbox Game Pass konkurrieren soll.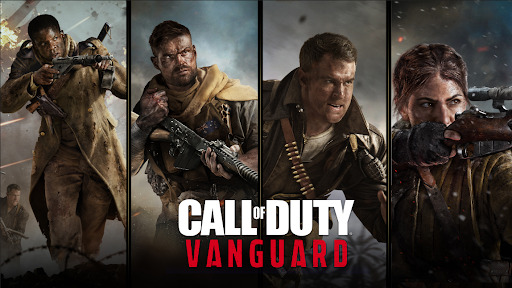 Leider könnte für PlayStation alles zu spät sein, denn PS-Nutzer profitieren bei einigen Spielen immer noch nicht von vollständigem Crossplay, und Sony veröffentlicht PlayStation-Spiele erst jetzt auf dem PC.
Jahrelang hat Sony versucht, PlayStation zu einer Konsole zu machen, die nicht alle Spieler einschließt. Leider hat Microsoft die Xbox auf ein neues Niveau gehoben, auch dank des Xbox Game Pass und des PC Game Pass.
Man kann sich leicht fragen, ob künftige Call of Duty-Titel in Anbetracht all dessen exklusiv für PC und Xbox erscheinen könnten.
Call of Duty jetzt Xbox-exklusiv
---
CALL OF DUTY: VANGUARD GÜNSTIGE CD KEYS BEI KEYFORSTEAM KAUFEN
---
Für die neuesten Videospiel-Nachrichten, Trailer und besten Angebote, stelle sicher, dass du uns ein Lesezeichen setzt.
Du kannst alle besten und günstigsten Online-Angebote für billige Call of Duty: Vanguard CD-Keys, Spiel-Codes, Geschenkkarten und Antivirus-Software von den verifizierten CD-Key-Verkäufern auf unseren Shop-Seiten finden.
WEITERE RELEVANTE ARTIKEL
---