Mana-Remake-Versuche werden nicht kooperativ sein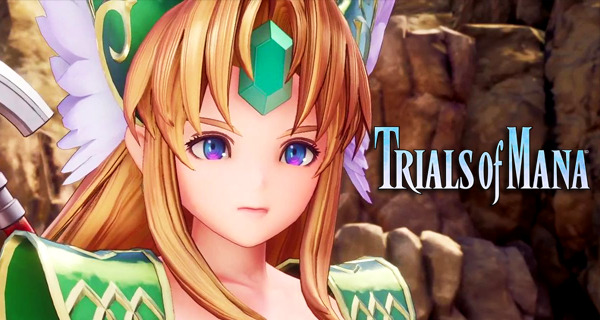 Trials of Mana, das 3D-Remake des dritten Spiels der Mana-Reihe, steht kurz vor der Veröffentlichung, und seine Entwickler haben kürzlich erklärt, warum Co-op aus dem Spiel herausgenommen wurde.
Trials of Mana wird die gleichen Charaktere und die gleiche Geschichte wie das Originalspiel aufweisen, aber im Gegensatz zum Original wird es wegen der neuen Third-Person-Kamera, die Trials of Mana verwendet, keine Co-op-Kamera geben.
---
---
Der Produzent, Shinichi Tatsuke, sagte Gematsu, dass die neue Kameraauswahl "das Gefühl, in die Welt einzutauchen, verstärken" werde und dass die Koop-Kamera das Eintauchen in die Welt, das sie dem Spieler bietet, erleichtern würde.
Er ist auch der Meinung, dass sie die Konzentration auf das Einzelspieler-Erlebnis für das Spiel für besser hielten und meinte, dass sie, um den Online-Mehrspielermodus zu ermöglichen, "zusätzliche Elemente einbauen müssten, um es auch online unterhaltsam zu machen".
Für die Fans der Serie und diejenigen, die neu in der Serie sind, verriet der Produzent Masaru Oyamada, dass sie weitere Mana-Spiele in Erwägung ziehen, aber dass er "gerne hören würde, was jeder denkt, nachdem er Trials of Mana gespielt hat, und worauf sie sich von der Mana-Serie freuen".
Es wird erwartet, dass Trials of Mana zwischen 25 und 30 Stunden dauern wird, um Entscheidungen zu treffen, die sich auf die Handlung auswirken können und mehrere Durchspielungen ermöglichen. Tatsuke sagte auch, dass es keine Pläne für DLC gebe.
Die "Trials of Mana"-Reihe soll am 24. April 2020 für PlayStation 4, Nintendo Switch und PC starten.
AUCH AUF KEYFORSTEAM NEWS
---
| | |
| --- | --- |
| | Für das 3D-Remake des 1995er Klassikers Trials of Mana ist eine Demo verfügbar, die bis zum 27. Mai 2020 läuft. |
---