Kostenlose World of Warcraft Realm Transfers für eine begrenzte Zeit verfügbar.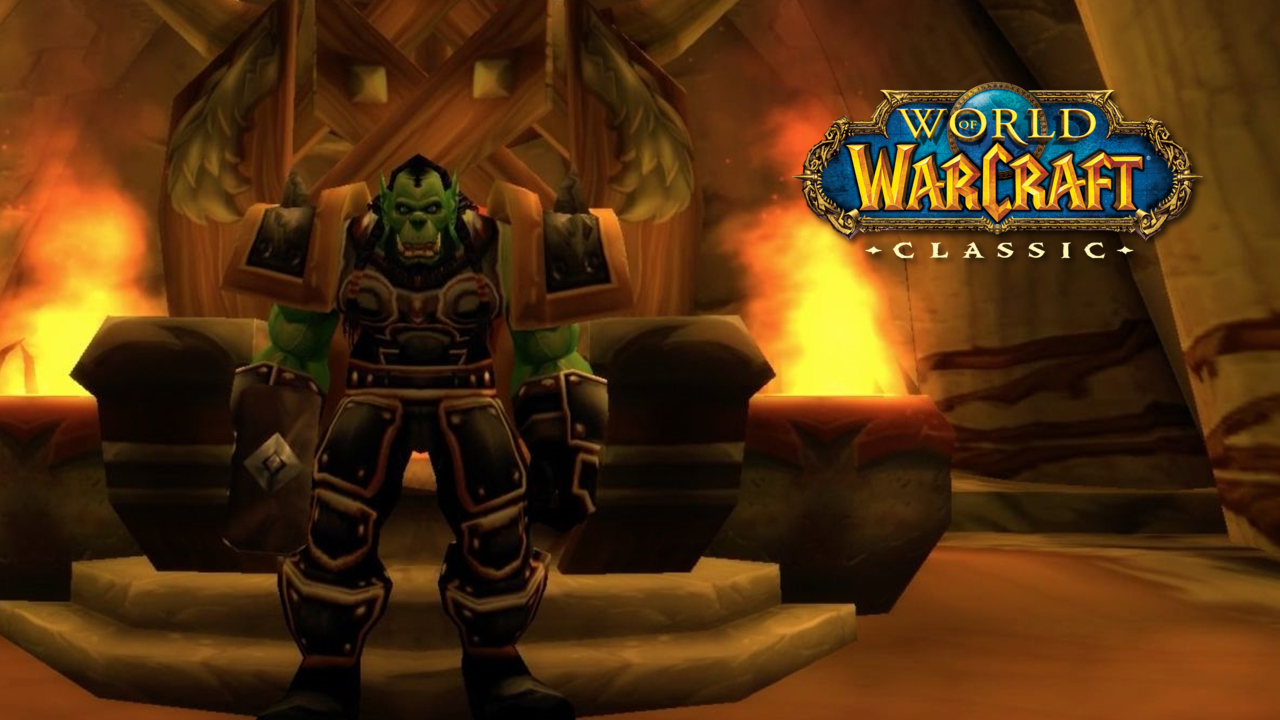 ---
Da World of Warcraft Classic direkt nach dem Start Server-Login-Probleme und verlängerte Warteschlangen aufweist, hat Blizzard hart daran gearbeitet, die Serverprobleme zu beheben. Sie haben kürzlich neue Realms hinzugefügt und bieten Spielern nun die Möglichkeit, ihre Charaktere kostenlos zu migrieren.
---
---
Ein Zeichentransfer kann entweder vom Zeichenauswahlbildschirm oder vom Warteschlangenbildschirm aus eingeleitet werden. Hier ist die Liste der möglichen Realm-Transfers, die in den Blizzard EU-Foren veröffentlicht wurden:
ENGLISCH
Von

SHAZZRAH

bis DRAGONFANG
Von GOLEMAGG bis DRAGONFANG
Von FIREMAW bis EARTHSHAKER
Von GEHENNAS bis EARTHSHAKER
Von MORGAINE bis JUDGEMENT
Von RAZORGORE bis BLOODFANG
---
FRANZÖSISCH
---
DEUTSCH
Von LUCIFRON bis HEARTSTRIKER
Von VENOXIS bis HEARSTRIKER
---
Anmerkung: Drachenfang, Erderschütterer und Herzschütterer sind alles neue Reiche.
Blizzard hat auch einige Einschränkungen vorgenommen, die verhindern, dass bestimmte Spieler ihre Charaktere in einen anderen Bereich verschieben. Gildenführer können keine Realms bewegen. Charaktere mit aktiven Auktionen oder Geboten, oder sogar diejenigen, die Post haben, können ebenfalls keine Realms übertragen. Schließlich können Spieler mit vorhandenen Charakteren auf dem Ziel-PvP-Server ihren Charakter nicht übertragen, wenn er von der gegnerischen Fraktion stammt.
Es gibt auch ein paar sehr wichtige Dinge, die du beachten solltest, bevor du auf Realms springst. Das erste ist, dass du deinen Charakter nach Abschluss der Übertragung möglicherweise umbenennen musst, wenn sein Name bereits auf dem Zielrealm vergeben ist. Zweitens ist der Zug irreversibel und kann nicht rückgängig gemacht oder geändert werden, selbst wenn Sie sich an den Blizzard-Kundendienst wenden.
Falls ein Zielrealm gefüllt wird, werden die kostenlosen Transfers ohne Vorwarnung geschlossen. Aus diesem Grund ermutigt Blizzard die Spieler, insbesondere die, die als Gruppe spielen,, die Vorteile der kostenlosen Transfers so schnell wie möglich zu nutzen.
---
World of Warcraft Classic ist ab sofort als kostenloser Service für diejenigen erhältlich, die aktive WOW-Abonnements haben.
---
AUCH AUF KEYFORSTEAM NEWS
---
| | |
| --- | --- |
| | World of Warcraft Classic ist gestartet, aber Blizzard feiert auch das 15-jährige Jubiläum des Spiels. Sehen Sie sich das epische Video an, das sie für die Fans veröffentlicht haben. |
---