Jurassic World Evolution 2 öffnet diesen November seine Pforten
Jurassic World Evolution 2 erscheint am 9. November 2021 für PC, Playstation 4, Playstation 5, Xbox One und Xbox Series X|S.
Von 
  Merc  | 

  gamepartner78
In Jurassic World Evolution 2 betrittst du einmal mehr die Jurassic World, wo du deinen eigenen Dinosaurier-Themenpark aufbaust und unterhältst. Das Sequel bietet vier Spielmodi, die dich sicherlich stundenlang beschäftigen werden: Kampagne, Chaostheorie, Herausforderung und Sandkasten. Der Schauplatz ist auch nicht mehr auf die Muertes-Inseln beschränkt, so dass du mit mehr Umgebungen spielen kannst.
Außerdem gibt es über 75 prähistorische Spezies zu entdecken, darunter Flug- und Meeresreptilien sowie Dinosaurier, die die Fans der Serie lieben. Du kannst auch die Vorteile des Bio-Engineering nutzen, um deinen Dinos neue Farben und Muster hinzuzufügen und ihre Genome zu verändern. Das bringt neue Eigenschaften, die du freischalten kannst.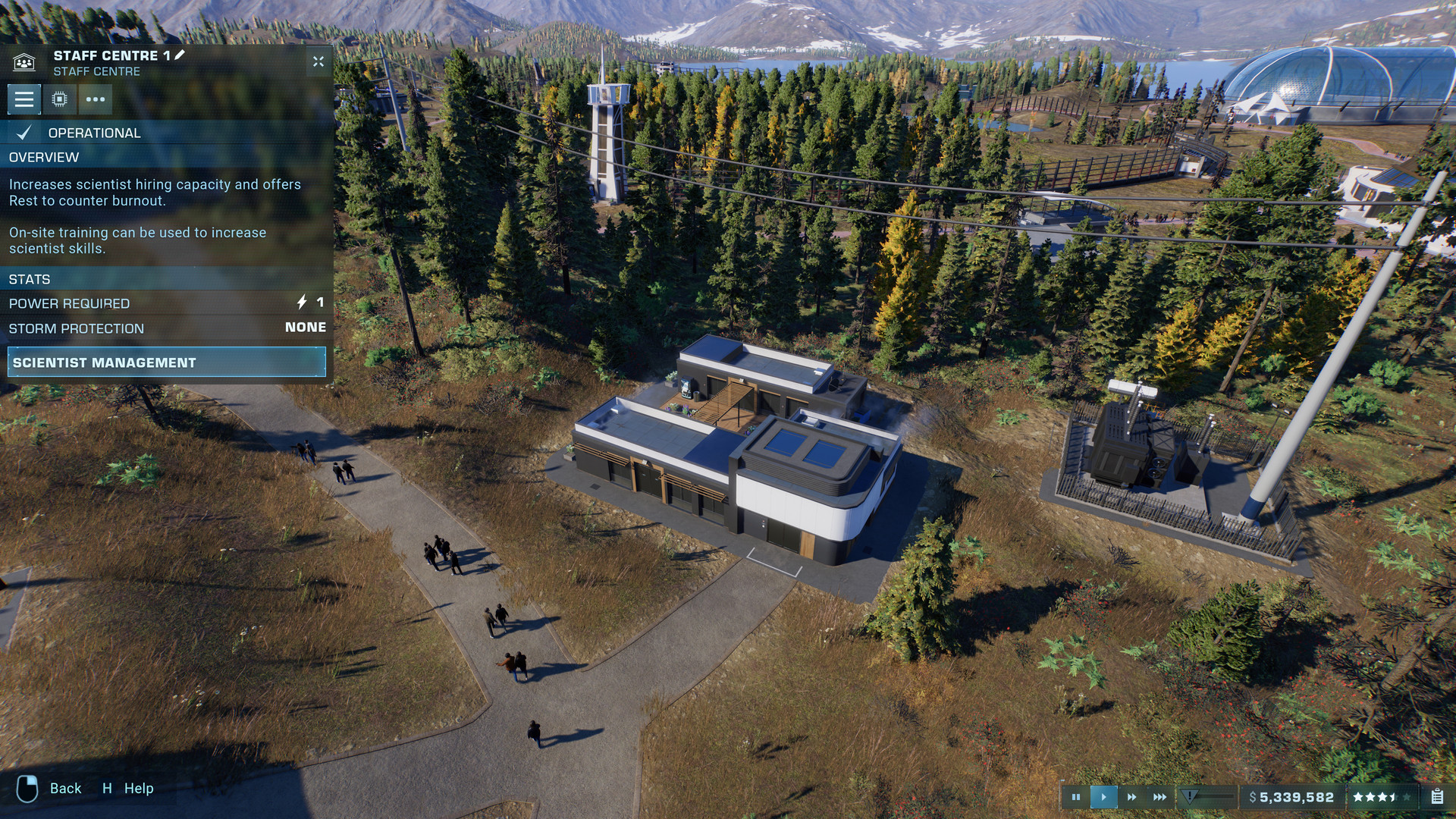 ---
JURASSIC WORLD EVOLUTION 2 SPIELMODI
---
Hier ist, was jeder der Spielmodi bringt:
Kampagne
Tauche ein in eine originelle Geschichte, die nach den Ereignissen des Films Jurassic World von 2018 spielt: Fallen Kingdom. Du hilfst dem Department of Fish and Wildlife dabei, neue Einrichtungen an verschiedenen Orten zu bauen, um wilde Dinosaurier zu erhalten und zu kontrollieren. An deiner Seite arbeiten Claire Dearing und Dr. Ian Malcolm.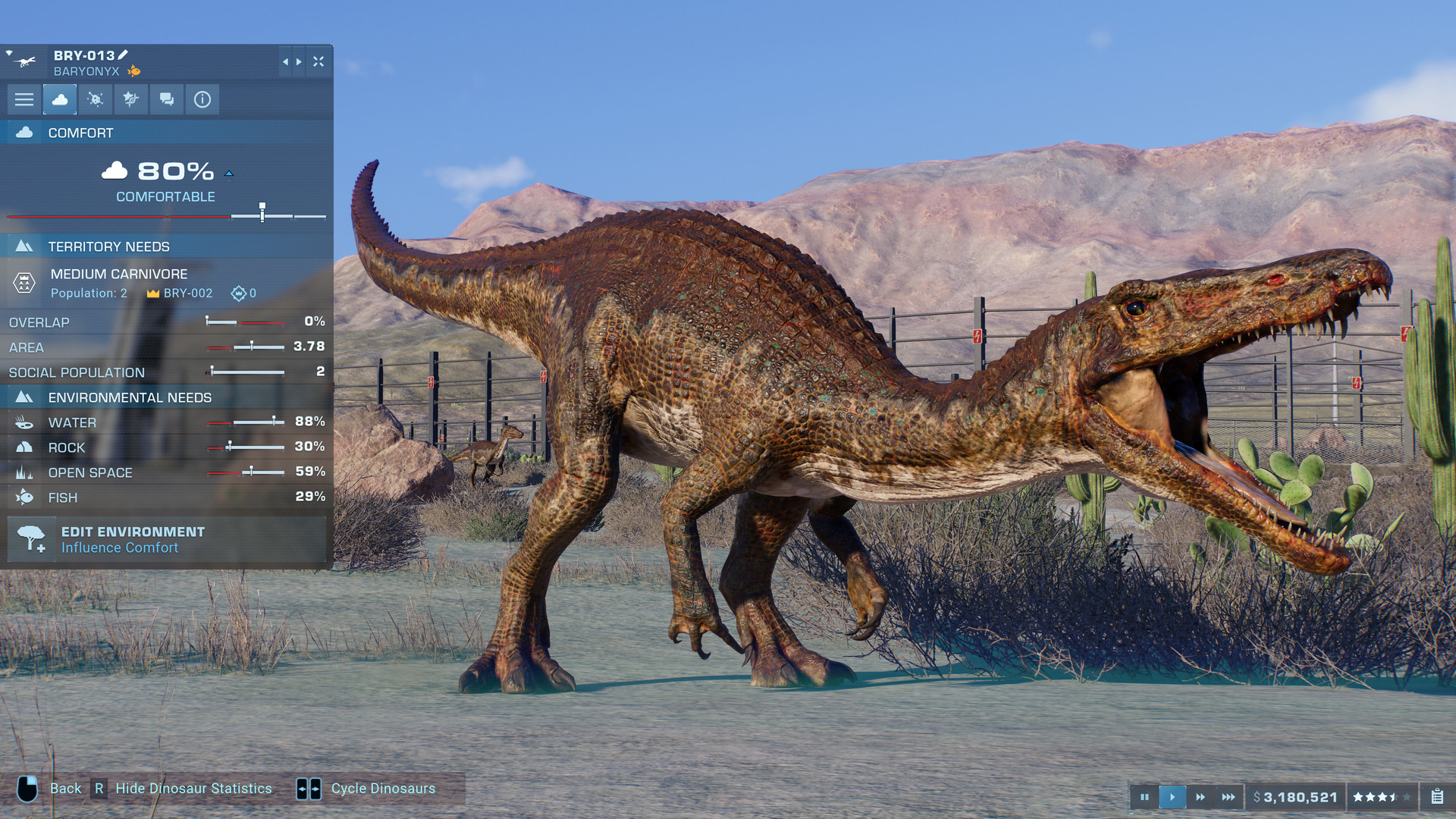 ---
Chaos-Theorie
In diesem aufregenden neuen Modus kannst du Schlüsselmomente aus den Jurassic World-Filmen nacherleben und mit Hilfe einer Reihe von Szenarien deine ganz eigenen Vorstellungen einbringen.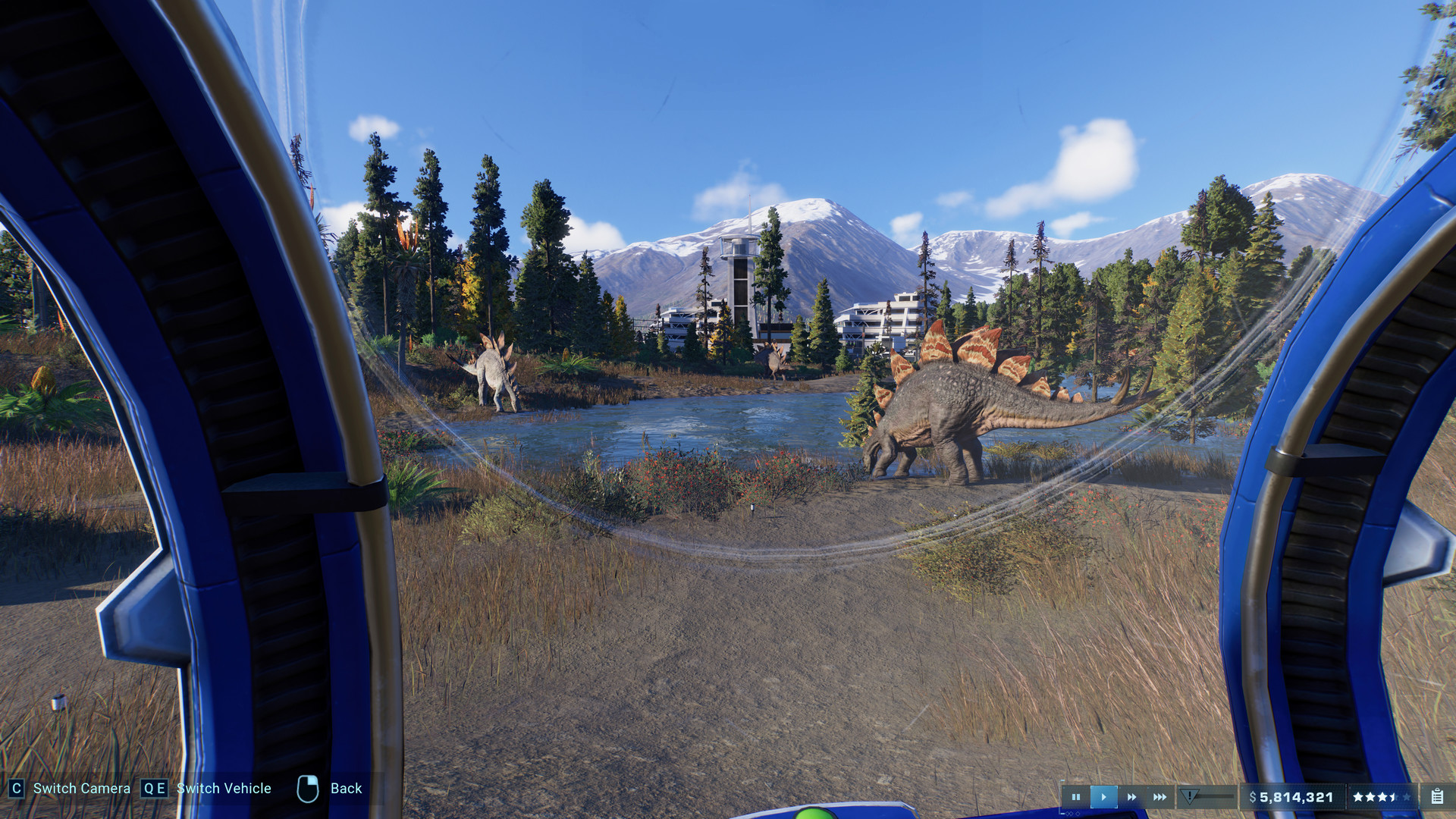 ---
Sandbox
Im Sandbox-Modus kannst du deiner Kreativität freien Lauf lassen, denn hier findest du alles, was du brauchst, um deinen ultimativen Dinosaurier-Themenpark zu erschaffen.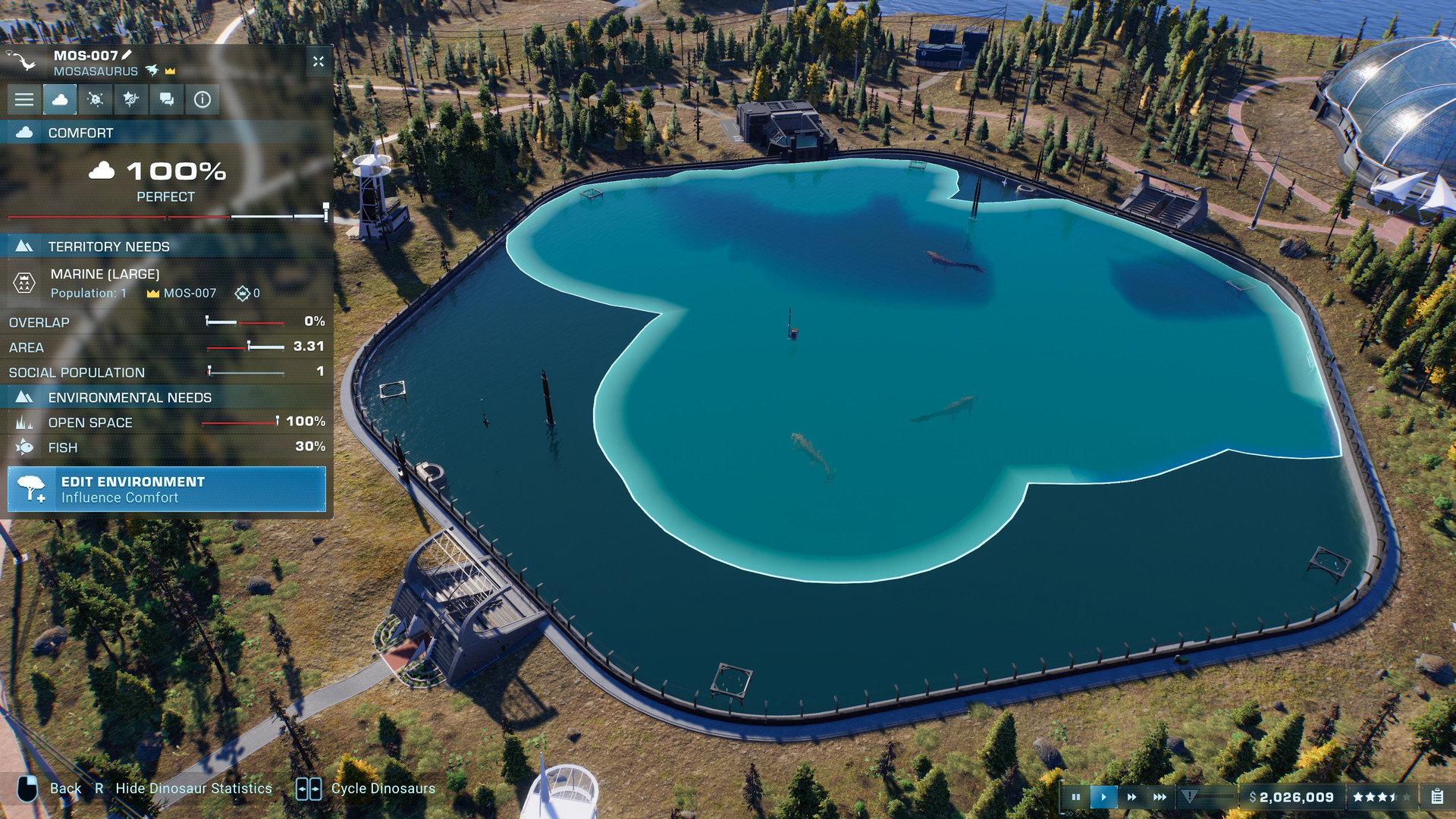 ---
Herausforderung
In diesem Modus werden deine Managementfähigkeiten auf die Probe gestellt, wenn du versuchst, eine Reihe von Missionen zu erfüllen, die im Laufe des Spiels immer schwieriger werden. Erreiche die beste Park Punktzahl in der kürzest möglichen Zeit.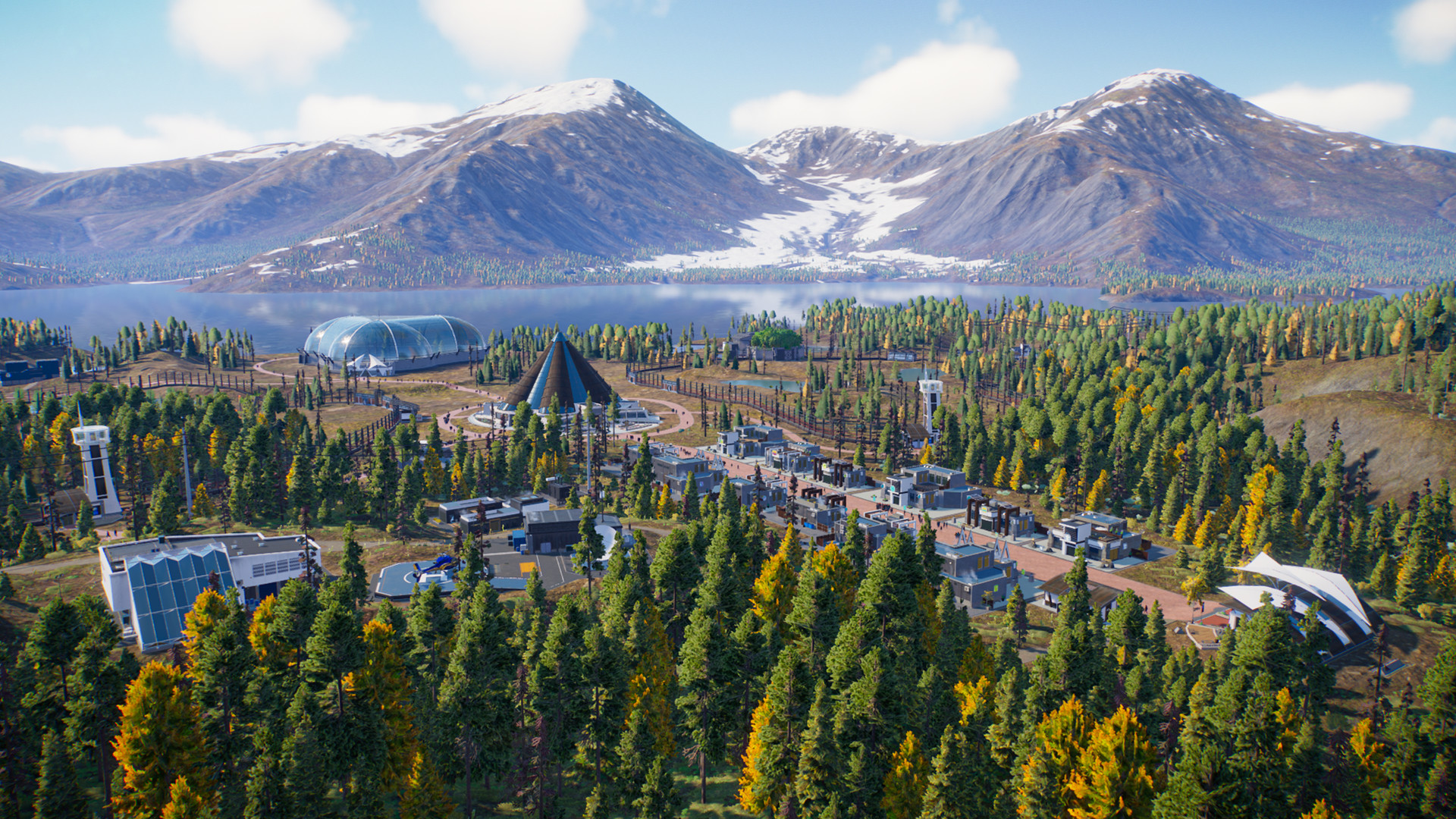 ---
JURASSIC WORLD EVOLUTION 2 VORBESTELLEN
---
Wenn du das Spiel vorbestellst, erhältst du drei Fahrzeug-Skins, die von der Jurassic Park-Fortsetzung von 1997, Vergessene Welt, inspiriert wurden: Jurassic Park" inspiriert wurden.
Du kannst diese Fahrzeug-Skins im Sandbox- und im Herausforderungs-Modus verwenden.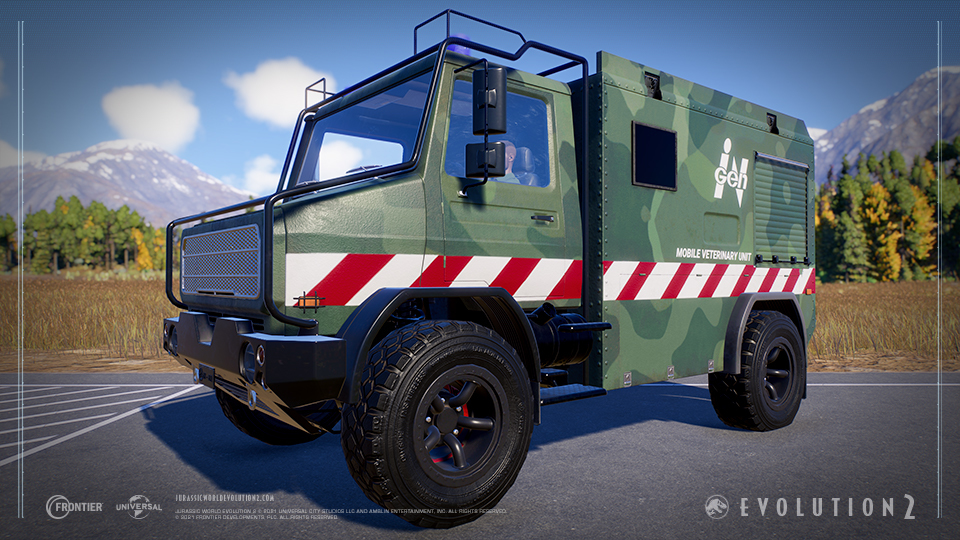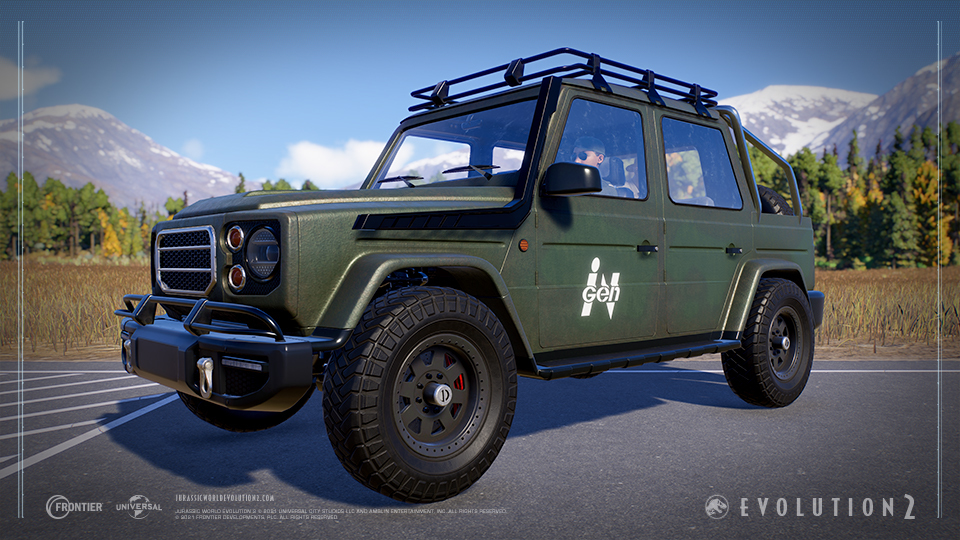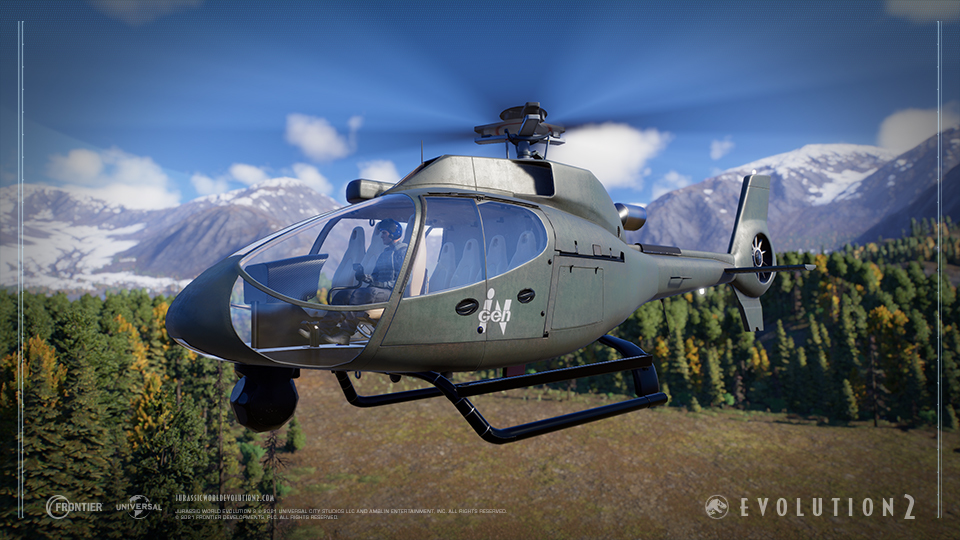 ---
DELUXE-EDITION
---
Bringe dein Spiel auf die nächste Stufe mit der Deluxe Edition, die Folgendes enthält:
5 prähistorische Tiere

6 einzigartige Gebäudeschilder

3 Fahrzeugskins, inspiriert von der Dinosaurier-Schutzgruppe
WEITERE RELEVANTE ARTIKEL
---