Hier sind die größten Trailer und Enthüllungen von The Game Awards 2019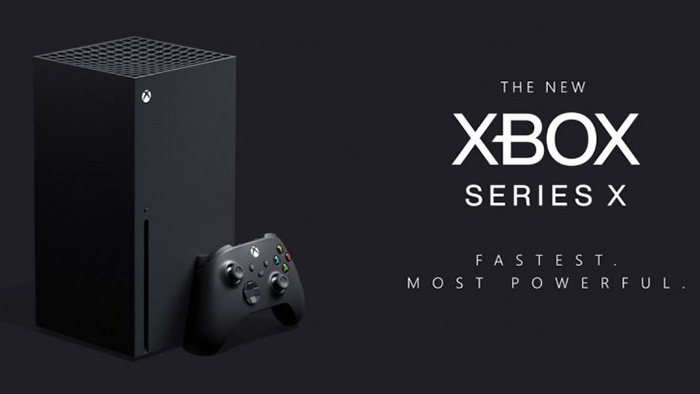 Während viele diese Woche zur Unterstützung ihrer Lieblingsspiele an den The Game Awards 2019 teilnahmen, taten sie dies höchstwahrscheinlich in Erwartung neuer Spielankündigungen, Updates über kommende Spiele und neuer Trailerpremieren. Falls Sie also die Live-Show verpasst haben, haben wir einige der besten Trailer und Enthüllungen aus der Show für Sie zusammengestellt:
Xbox Series X
Microsoft hat endlich den Namen Project Scarlett fallen gelassen und die Xbox Series X enthüllt. Wir sind keine Fans des Namens, aber Junge, wir verstehen die Ästhetik. Durch und durch sieht es so aus, als wäre die neue Xbox eigentlich ein kleiner Formfaktor-PC. Oh, und ja, Sie können es horizontal auf Ihrem TV-Schrank platzieren.
Senua's Saga Hellblade 2
Da Microsoft gegangen ist und ihre nächste Konsole angekündigt hat, schien es passend, mindestens ein Spiel anzukündigen, das auch dafür kommen wird. Senua's Saga Hellblade 2 ist das erste bestätigte Spiel für die Serie X und sieht noch dunkler aus als das Original. Der obige Anhänger wird angeblich im Motor auf einer Baureihe X erfasst.
Godfall
Natürlich würde Sony nicht zulassen, dass Microsoft während der Veranstaltung das gesamte Rampenlicht auf sich zieht. Obwohl sie die PS5 nicht enthüllten, kündigten sie das erste Spiel an, das zu ihrer nächsten Konsole kommt – Godfall. Es wird als "Third-Person Fantasy Plünderer-Slasher mit Fokus auf Nahkampf" beschrieben. Es wird auch auf den PC kommen.
Prologue
Für den Fall, dass Sie sich gefragt haben, was Brendan "Playerunknown" Greene vorhat, seit er PUBG in den Händen von PUBG Corp. verlassen hat, haben er und sein neues Studio während der Show ein neues Spiel namens "Prologue" gespielt. Der 30-Sekunden-Teaser war eher eine Tech-Demo mit beeindruckenden Visuals und Effekten als eine richtige Enthüllung.
League of Legends Stories
Riot hat ein neues Publishing-Label namens Riot Forge gegründet, mit dem Entwickler Spiele entwickeln können, die im League of Legends-Universum angesiedelt sind. Riot kündigte zwei solcher Titel an, Ruined King und Convergence. Wir haben den Teaser für Ruined King darüber platziert.
Ghost of Tsushima
Sony präsentierte während der Preisverleihung ein weiteres Spiel in Form von PS4-Exklusiv-Ghost of Tsushima. Der viereinhalb-minütige Trailer stellte ein wenig die Geschichte des Spiels vor und zeigte seine beeindruckende Grafik. Was noch besser ist, ist, dass wir jetzt ein Release-Fenster haben, auf das wir achten müssen – Sommer 2020.
Final Fantasy 7 Remake
Während es bereits mehrere Trailer für das Final Fantasy 7 Remake gab, haben wir endlich einen in voller Länge bekommen, der sich auf den Hauptprotagonisten Cloud Strife konzentriert. Es gibt hier viel zu lieben, besonders wenn man ein Fan des Originals ist. Wenn du jedoch hoffst, mehr Gameplay zu sehen, wird dieser nicht viel für dich tun.
Cyberpunk 2077
CD Projekt Red nutzte ihre Zeit im Rampenlicht während der Show, um die Musik des Cyberpunk 2077 zu präsentieren. Sie enthüllten auch die Künstler, die ihre Talente für den Soundtrack zur Verfügung stellen, zu dem Refused, Run the Jewels, Grimes und Ilan Rubin gehören.
Gears Tactics
Xbox Game Studios hat endlich ein Update über den fast vergessenen Spinoff Gears Tactics gegeben. Wir haben nicht nur einen beeindruckend aussehenden Trailer bekommen, sondern auch einen soliden Veröffentlichungstermin – den 28. April 2020. Das Spiel scheint, als würde es ein authentisches Gears-Erlebnis bieten, obwohl es sich in einem völlig anderen Genre befindet.
Fast & Furious Crossroads
Vin Diesel und Michelle Rodriguez stellten sich kurz auf die Bühne, um ein neues Fast & Furious Game anzukündigen. Dies wird jedoch keine Rennsimulation sein, sondern eher ein Raubsimulator. Viele Charaktere aus den Filmen werden erscheinen, darunter die beiden Sterne, die das Spiel angekündigt haben. Es ist geplant, dass es im Mai 2020 eintrifft.
---
Obwohl es nicht die beeindruckendste Auswahl an Trailern und Enthüllungen in der Geschichte der The Game Awards war, ist es klar, dass die Xbox Series X die Show gestohlen hat. Trotz seines verwirrenden Namens sieht es eher so aus, als ob die nächste Generation nicht so einseitig sein wird wie die aktuelle. Jetzt liegt es an Sony, sein A-Game mit der Ankündigung der PS5 zu präsentieren.
Sind Sie begeistert von der Serie X? Welche Enthüllung oder welcher Trailer war dein Favorit? Nennen Sie es uns in den Kommentaren unten.
---
AUCH AUF KEYFORSTEAM NEWS
---
| | |
| --- | --- |
| | Sekiro Shadows Die Twice wurde bei den The Game Awards 2019 zum Game of the Year gewählt. Die Liste der anderen Gewinner findest du hier. |
---