Die Rezension der The Outer Worlds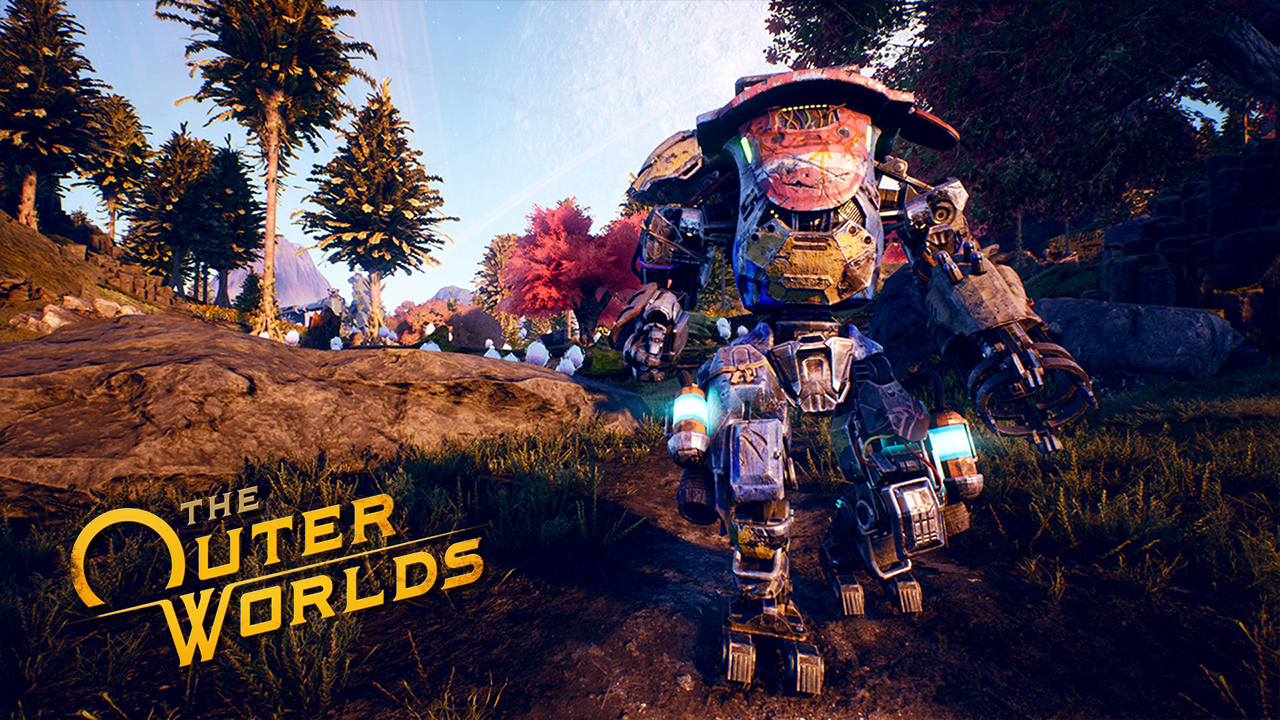 ---
Zu sagen, dass The Outer Worlds eines der am meisten erwarteten Spiele des Jahres ist, wird nicht den Hype um dieses Spiel gerecht. Sicher, es ist kein Death Stranding, aber Fans von Fallout haben auf Obsidians kommendes Angebot geschaut, um die Lücke der Sci-Fi-RPGs nach der Enttäuschung von Fallout 76 zu füllen.
---
---
Auch wenn Vergleiche mit Fallout nicht zu vermeiden sind, ist es wichtig zu sagen, dass The Outer Worlds viel kleiner ist und den Spielern keine wirklich offene Welt bietet. Trotzdem ist es nicht so, dass Obsidian nicht weiß, was sie tun. Sie waren schließlich für Fallout New Vegas verantwortlich.
Da das Spiel nur ein paar Tage vom Start entfernt ist, wurde das Review-Embargo aufgehoben und wir erfahren nun, was die Kritiker über Obsidians Weltraumabenteuer zu sagen haben. Und so bringen wir Ihnen eine Zusammenfassung der Rezensionen der beliebtesten Medien im Internet, damit Sie sich entscheiden können, ob Sie in den Weltraum reisen oder diese Reise überspringen wollen.
---
"The Outer Worlds ist ein unbeschwertes RPG, das die Glühwürmchen-Fantasie nachahmen will."
– Tom Senior
---
"Mit The Outer Worlds hat Obsidian seinen eigenen Weg im Raum zwischen Bethesda und den RPGs von BioWare gefunden, und es ist ein großartiger."
– Dan Stapleton
---
"The Outer Worlds sind durchweg überzeugend, und es ist ein hervorragendes Beispiel dafür, wie man traditionelle Rollenspiel-Sensibilitäten in einer scharfen, modernen Erfahrung fördert."
– Edmond Tran
---
"Das Team von Obsidian zeichnet sich dadurch aus, dass es kreative Experimente in seinem reaktionsschnellen und absurden Umfeld fördert und dafür sorgt, dass jeder Besuch in Halcyon voller wunderbarer Überraschungen ist."
– Joe Juba
---
"Die Äußeren Welten sind im Vergleich zu vielen anderen Abenteuern der offenen Welt in ihrer Größe begrenzter, aber sie gleichen das mit Charme und einer prägnanten Vision ohne viel Aufblähung aus."
– Chris Carter
---
"The Outer Worlds markiert Obsidian, das an der Spitze seines Spiels steht, und ein starkes Fundament für eine neue Franchise, die für Größe bestimmt scheint."
– Alex Avard
---
"Als kompaktere Fallout-ähnliche Erfahrung funktioniert The Outer Worlds wirklich, und ich hoffe bereits, dass wir eines Tages wieder in die Halcyon Colony zurückkehren können."
– Hayes Madsen
---
"Mit voller Charakterentwicklung, einem wunderbaren Begleitsystem und einem ganz eigenen Geist ist The Outer Worlds alles, was ich mir erhofft hatte, und noch mehr."
– Alexander Thomas
---
Und da haben Sie es! Es sieht so aus, als hätte sich Obsidians Experiment, eine eingeschränktere Sichtweise auf die Fallout-Formel zu schaffen, definitiv ausgezahlt. Nach dem, was wir von den Kritikern erfahren können, schafft es das Spiel, für sich allein zu stehen, mit genügend Spin für klassische Mechanik und ein interessantes Universum voller Farben und Launen.
---
The Outer Worlds startet am 25. Oktober für PC, Xbox One und PlayStation 4.
---
AUCH AUF KEYFORSTEAM NEWS
---
| | |
| --- | --- |
| | The Outer Worlds startet nächste Woche und Obsidian und Private Division haben einen Launch-Trailer veröffentlicht, der zeigt, dass Sie von beiden Seiten der Medaille wählen können. |
---