Command and Conquer Remastered Collection Top-Steam-Charts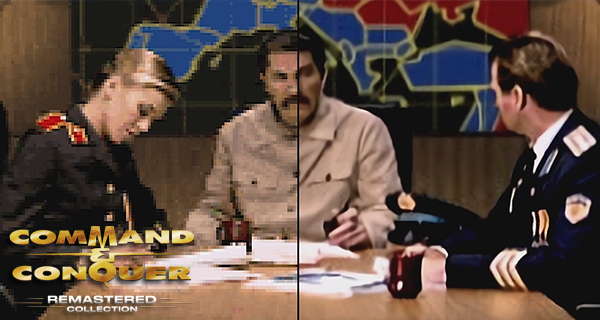 Die Command and Conquer Remastered Collection Top Steam Charts!
Nur noch wenige Tage bis zur Veröffentlichung der Command and Conquer Remastered Collection, die in Erwartung der Markteinführung an die Spitze der Steam-Charts geschossen ist und weltweit als meistverkauftes Spiel auf der Plattform steht.
---
---
Command and Conquer Remastered wurde erstmals im November 2018 von Electronic Arts angekündigt, noch bevor die Entwicklung überhaupt begonnen hatte, und seitdem wird es von Fans und Community-Mitgliedern unterstützt und von Grund auf neu aufgebaut.
Seit ihrer Ankündigung hat die Command and Conquer Remastered-Sammlung an Hype gewonnen, und das ist nur mit dem Versprechen von EA gewachsen, Modding-Support zu veröffentlichen. Der EA-Produzent Jim Vassella erklärte: "Electronic Arts wird die TiberianDawn.dll und die RedAlert.dll sowie den entsprechenden Quellcode unter der GPL-Lizenz der Version 3.0 veröffentlichen.
Ebenfalls erst vor wenigen Tagen wurde bekannt gegeben, dass die Sammlung zuvor geschnittene Inhalte aus den Originalspielen enthalten wird, wobei Vassella sagte: "In der Bonus-Galerie gibt es über vier Stunden noch nie gesehenes Filmmaterial in der Bonus-Galerie, zusammen mit unveröffentlichten Musiktiteln, die Frank in seinem Archiv entdeckt hat. Für PC-Spieler haben wir auch die Konsolen-Missionen und Kinofilme in die Sammlung aufgenommen.
In den ausgeschnittenen Inhalten werden Einheiten enthalten sein, die aus dem Original herausgeschnitten wurden, obwohl sie nicht in die Kampagne aufgenommen werden und stattdessen den Moddern zur Verfügung gestellt werden, die davon profitieren können.
Der Hype um die Sammlung wächst mit jeder neuen Ankündigung, wobei EA scheinbar alles richtig macht und der Community gibt, was sie will, und das entwickelt sich bis jetzt zu einer Erfolgsgeschichte, da das Spiel vor seiner Veröffentlichung als meistverkauftes Spiel bei Steam erscheint.
Diejenigen, die es gerne ausprobieren möchten, müssen nicht lange warten, bis sie die lang erwartete Command and Conquer Remastered Collection in die Hände bekommen, deren Veröffentlichung für den 5. Juni 2020 geplant ist.
AUCH AUF KEYFORSTEAM NEUIGKEITEN
---
| | |
| --- | --- |
| | Die Command and Conquer Remastered Collection steht nur noch wenige Wochen vor dem Start, und EA hat nun bestätigt, dass sie Modding-Support erhalten wird. |
---