Call of Duty: Warzone erhält erneut Trio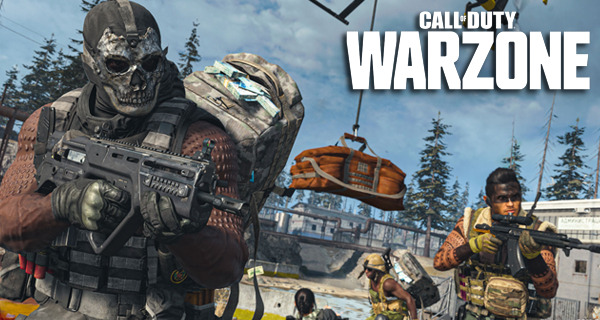 Infinity Ward hat Trios wieder in Call of Duty: Warzone aufgenommen, weil die Spielerbasis wegen der Entfernung zugunsten von Quads auf Gegenreaktion reagierte.
---
---
Call of Duty: In Warzone wurden Trios durch Quads ersetzt, doch mit der Einführung von Saison 3 wurden die Trios wieder eingeführt, da die Spieler mit diesem Schritt unzufrieden waren.
Trios wurden zwar wieder eingeführt, aber sie sind nur im Modus battle royale und nicht in Plunder verfügbar.
Diejenigen, die auf einen Duos-Modus hoffen, müssen vielleicht nicht lange warten, da er voraussichtlich irgendwann in der laufenden Saison veröffentlicht wird.
In Saison 3 wird es auch eine Aktualisierung der Bodenbeute geben, mit Neuerungen in allen Waffenklassen sowie den ersten Fahrzeughäuten. Es wird auch neue Spielmodi und Wiedergabelisten geben, wobei Zielfernrohre und Streupistolen von den Entwicklern gehänselt werden. Ein Spielmodus, der Waffen auf Scharfschützen und Schrotflinten beschränkt.
In dieser Saison wird es auch schallgedämpfte Waffen geben. Unterdrückte Varianten neben nicht unterdrückten Waffen finden sich jetzt auf der gesamten Karte und in Versorgungskisten.
Für PlayStation Plus-Spieler gibt es mit dem Start der neuen Saison jetzt ein kostenloses Kampfpaket. Das Kampfpaket wird eine Operator-Skin, Waffenentwürfe und mehr enthalten.
Staffel 3 ist jetzt live und bringt eine Reihe von Aktualisierungen mit sich. Ob allein, als 3- oder 4-köpfiges Team, das Kriegsgebiet gehört Ihnen.
AUCH AUF KEYFORSTEAM NEWS
---
| | |
| --- | --- |
| | Das Bundle zum St. Patricks Day wurde für das Spiel Call of Duty: Warzone angekündigt. Hier erfahren Sie, was das Bundle beinhaltet. |
---