Call of Duty: Modern Warfare fügt virtuelle Haustiere im Tamagotchi-Stil hinzu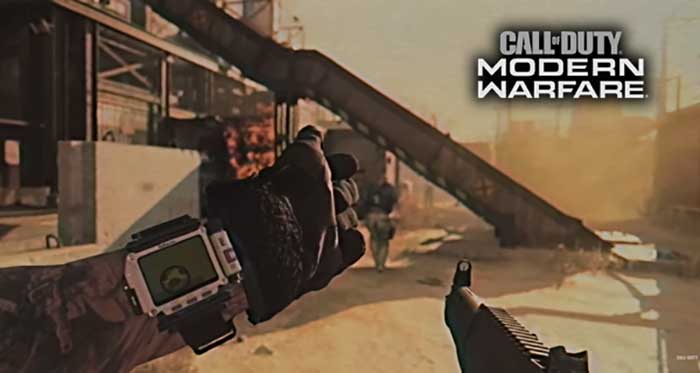 Die Call of Duty-Franchise ist kein Unbekannter für Beutekästen und Mikrotransaktionen im Spiel, und jetzt hat Call of Duty: Modern Warfare die Tomogunchi In-Game-Uhr eingeführt, die von den Tamagotchi-Haustieren aus den 90er Jahren inspiriert wurde und 1.000 COD-Punkte oder 10 Dollar kostet.
---
---
Um Ihr Haustier in Call of Duty: Modern Warfare verwenden und weiterentwickeln zu können, müssen Sie die Uhr im Menü "Uhrenauswahl" unter der Registerkarte "Waffen" ausrüsten. Die Tomogunchi ist eine vereinfachte Version der Tamagotchi, da sie sich auf Ihre Leistung und Ihre Fähigkeit, Kills, Punkte, Killstreaks und Siege zu erzielen, stützt, um sie glücklich und am Leben zu erhalten. Bei einer schlechten Leistung wird Ihr Haustier unglücklich werden und sogar sterben.
Um Ihr Tomogunchi zu kontrollieren und ihm ständig Aufmerksamkeit zu schenken, müssen Sie während eines Spiels die Taste "D-Pad nach oben" oder "Pfeil nach oben" und die Geste "Interaktion beobachten" verwenden.
Der Tomogunchi beginnt sein Leben in einer Eiform, wobei Ihre Kampferfahrung ihm hilft, zu einem Baby zu schlüpfen, das ein Kind wird, dann ein Teenager und schließlich zu einer erwachsenen Form heranwächst. Es gibt mehrere Haustierformen, wie z.B. einen Drachen und einen Panda, die es zu entdecken gilt.
Um das Schlüpfen und die Entwicklung zu erleichtern, verfügt der Tomogunchi über einen Bonus-Ladungsbalken, der eine Bonusmethode darstellt, mit der sich Ihr Haustier schneller als normal entwickeln kann. Das Füllen der Bonusanzeige ändert sich mit jedem Haustier, und es liegt an Ihnen, zu entdecken, was Ihr Haustier gern hat, damit es glücklich ist und wächst. Ob es sich um Fänge, Killstreaks, Pflanzen oder die drei besten Gewinne handelt, sobald Sie die Vorlieben Ihres Haustiers herausgefunden haben, ist es eine einfache Aufgabe, es bei Laune zu halten und weiterzuentwickeln.
Es besteht die Möglichkeit, mit der Geste "Watch Interact" Bonusgebühren zu überweisen, aber um mit Ihrer Uhr zu interagieren, müssen Sie stillstehen, was in Call of Duty: Modern Warfare nicht empfohlen wird und höchstwahrscheinlich zu Ihrem Tod und anschließend zu dem Ihres Haustiers führen wird. Seien Sie vorsichtig, denn der Tod Ihres Haustiers bedeutet, dass Sie ein neues ausbrüten und den Prozess von vorne beginnen müssen.
Activision hat vor kurzem festgestellt, dass die Entfernung traditioneller Beutekästen eher zu einem Anstieg als zu einem Rückgang der Gewinne geführt hat, und das ist vor allem auf einzigartige und nostalgische Angebote mit Gegenständen aus dem Spiel wie die Tomogunchi-Uhr zurückzuführen.
AUCH AUF KEYFORSTEAM NEWS
---
| | |
| --- | --- |
| | Viele Fans sind begeistert von der Einführung von Warzone, dem kämpferischen Spiel von Call of Duty Modern Warfare. Da es keine offizielle Ankündigung des Starts des Modus gibt, gab es viele Gerüchte darüber, wann er veröffentlicht wird. |
---