Call of Duty Modern Warfare Beta und Crossplay Details angekündigt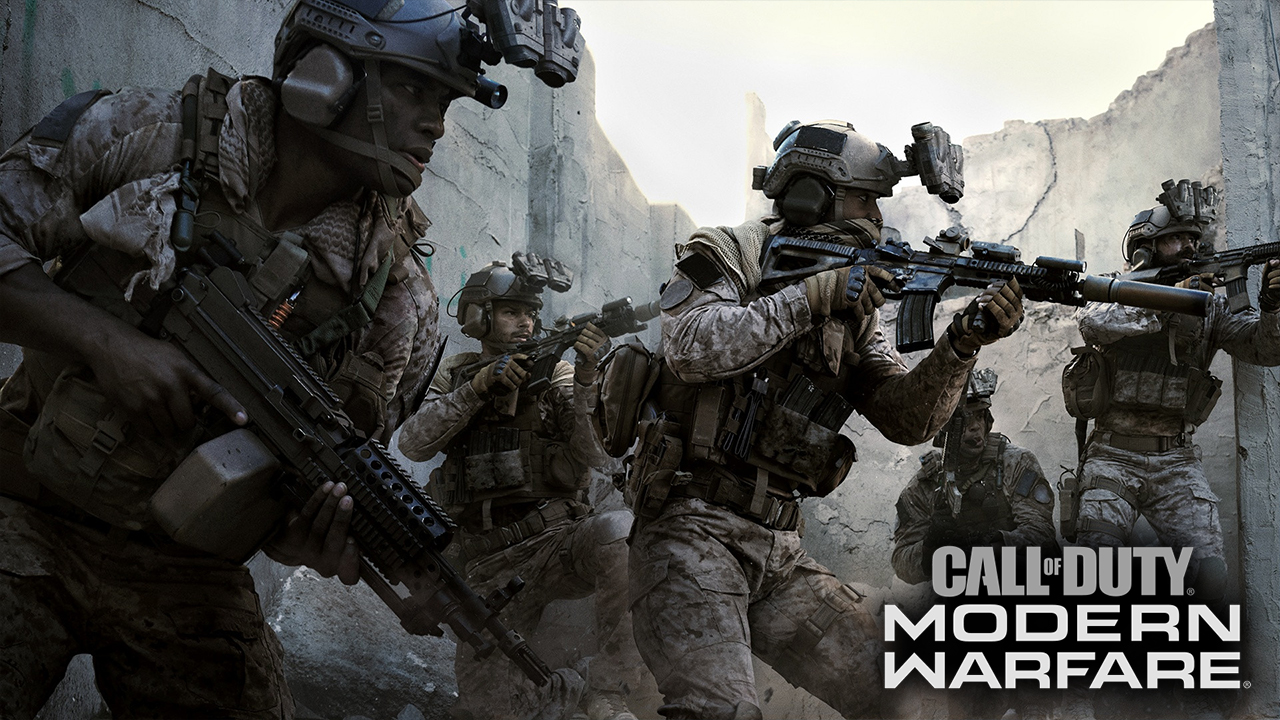 ---
Activision hat mehrere Details über Call of Duty Modern Warfare rechtzeitig zum Start der Beta an diesem Wochenende bekannt gegeben. Wir wissen endlich, wie der Publisher mit Crossplay über verschiedene Plattformen und Input-Szenarien hinweg umgehen will.
Jeder, der mit seinen Freunden auf verschiedenen Plattformen spielen möchte, muss ein Call of Duty Konto einrichten. Diesen kannst Du HIER anlegen. Dein Nachname-Account erlaubt es Dir ebenfalls plattformübergreifende Freundeslisten und Partys zu erstellen.
---
---
Crossplay ist standardmäßig deaktiviert und die Spieler müssen sich dafür anmelden. Tastatur- und Maus-Setups werden sowohl auf der Xbox One als auch auf der PlayStation 4 unterstützt. PC-Spieler können sich auch für die Nutzung eines Controllers entscheiden.
Um das Gefühl eines "unfairen Vorteils" zu vermeiden, können Spieler nur mit anderen Spielern spielen, die das gleiche Input-Setup verwenden. Das bedeutet, dass PC-, Xbox One- und PlayStation 4-Spieler zusammen spielen können, solange sie alle entweder einen Controller oder ein Tastatur- und Maus-Setup verwenden.
Für diejenigen, die sich nicht wirklich um Eingabevorteile kümmern, wird es Lobbys geben, die auch keine Kontrollschemafilter haben. Dies ist eine besonders gute Nachricht für Gruppen von Spielern, die auf verschiedenen Plattformen spielen, aber ihr bevorzugtes Eingabegerät nicht wirklich aufgeben wollen.
Weitere tolle Neuigkeiten für Crossplay: "Die meisten Inhalte nach dem Start, einschließlich neuer Multiplayer-Karten, neuer Multiplayer-Modi, Spezialwetten und mehr, werden gleichzeitig auf allen Plattformen veröffentlicht. Dies verhindert, dass alle Spieler neue Inhalte abspielen können, weil einer ihrer Freunde sie noch nicht auf ihrer Plattform hat.
Für das zweite Beta-Wochenende können PlayStation 4-Spieler und diejenigen, die auf PC und Xbox One vorbestellt haben, heute, am 19. September, mit dem Spielen beginnen. Die Beta wird für alle anderen am 21. September eröffnet. Die gesamte Beta endet am 23. September.
---
Call of Duty Modern Warfare startet am 25. Oktober für PC, Xbox One und PlayStation 4.
---
ALSO ON KEYFORSTEAM NEWS
---
| | |
| --- | --- |
| | Call of Duty Modern Warfare's neuer Gunfight-Modus wurde kürzlich in über 5 Minuten Gameplay-Video präsentiert. Sehen Sie sich das vollständige Video hier an. |
---