Borderlands 3 kommt nach PAX West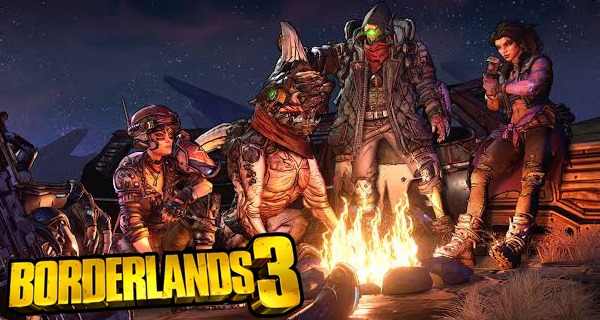 ---
PAX West ist gleich um die Ecke und Gearbox und Nerdist konnten sich zusammenschließen, um einen Stand zu schaffen, der groß genug ist, um eine Cosplay-Landebahn und 50 spielbare Spielstationen zu haben.
---
---
All dies geschieht am Freitag, den 30. August um 21.00 Uhr Pazifikzeit in der Sodo Showbox in Seattle Washington. Der neueste Borderlands 3 Trailer wird hier gezeigt, zusammen mit Musik, Tanz und Cosplay Runway Event aus Nerdists eigenem Dan Casey.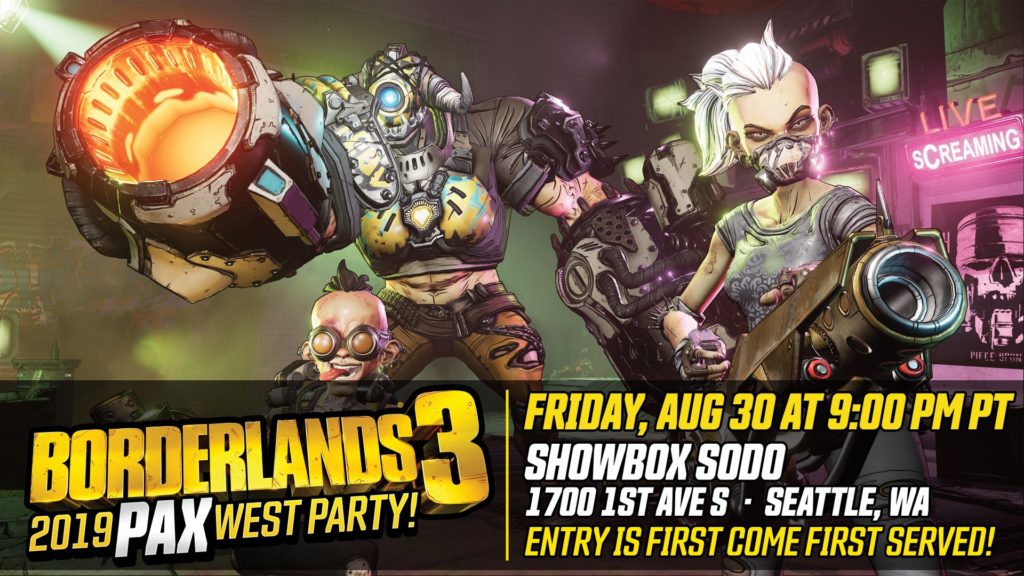 Die Partyveranstaltung findet nach dem Windhund-Verfahren statt. Wenn Sie in einem Borderlands-Kostüm kommen, haben Sie tatsächlich eine separate Prioritätslinie und nehmen automatisch an einer Verlosung teil, um die Collectors Edition of Borderlands 3 zu gewinnen.
Kurz vor der Party, kommen Sie früher gegen 13:30 Uhr PDT für die Gearbox Main Theater Show, die im Main Theater stattfinden wird. Sie werden mehr Details über das kommende Spiel Borderlands 3 sowie die neuesten Updates, Enthüllungen, Exklusivangebote und vieles mehr von Gearbox Publishing erhalten.
Die PAX West ist eine viertägige Veranstaltung, die am 30. August beginnt und am 2. September endet. Während dieser Zeit können Borderlands am Stand auf der Hauptausstellungsfläche gespielt werden.
---
Borderlands 3 soll am 13. September 2019 starten und ist für PC, PlayStation 4 und Xbox One verfügbar. Beachten Sie, dass es sich um einen Epic Games Store handelt, der ausschließlich für die PC-Plattform bestimmt ist.
---
ALSO ON KEYFORSTEAM NEWS
---
Find out who FL4K is and what it's all about!

He comes with some unusual companions to hunt.

Take a look at everything here.
---