Act of Aggression CD Key Top Deal
[sws_button class="" size="sws_btn_large" align="sws_btn_align_center" href="https://www.keyforsteam.de/act-of-aggression-key-kaufen-preisvergleich/" target="_blank" label="ACT OF AGGRESSION | CHECK DEN DEAL" template="sws_btn_apple" textcolor="#ffcc66″ bgcolor="#ffcc66″ bgcolorhover="#ffcc66″ glow="sws_btn_glow_blue"] [/sws_button]
---
Act of Agression ist das Neuste Echtzeit-Strategiespiel der Act of War und Wargame-Macher . Eine interessante und sehr spannend inszenierte Kampagne in aktuellster Grafik mit politischem Hintergrund erwartet dich, inklusive abwechslungsreichen Nebenmissionen und einem gigantischen Multiplayer-Modus.
Du bist der Führer einer der drei zur Auswahl stehenden Fraktionen. Mit ihnen baust du deine Basis auf und musst für eure Ressourcen sorgen. Die Karte, auf der ihr euch bewegt, ist anfänglich noch verdeckt, wird sich aber mit der Zeit zeigen. Also sorge für deine Truppe, modifiziere sie und verliere dein Ziel nicht aus den Augen. Die globale Vorherrschaft wartet auf dich!
Gemeinsam mit anderen Spielern erwartet dich im Multiplayer-Modus gigantische Schlachten – im härtesten Fall (20 vs. 20). Die geniale Iris-Engine erlaubt hoch-detaillierte Grafiken – egal wo du hinschaust.
In AoA kannst du von Grund auf dein eigenes Ding durchziehen…. Ob Basenauf und -ausbau, Ressourcen, die Wirtschaft – und Nachschublinien aufbauen, Forschung und Produktion vorantreiben. Es liegt nur an dir!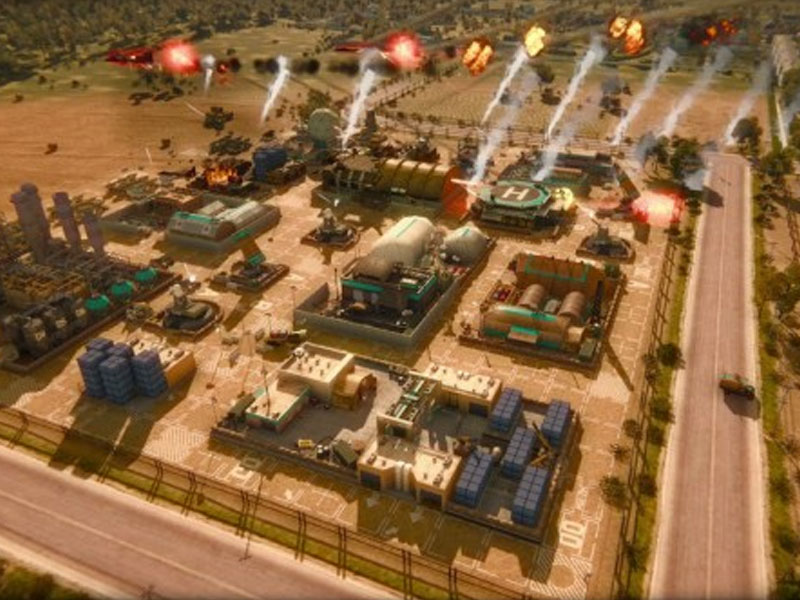 Nach und nach werden auf der strategischen Karte wichtige Gebiete erobert und kontrolliert. Dafür musst du deine Infanterie stärken und die Fahrzeuge modernisieren und instand halten. Fahrzeuge wie Panzer, Artillerie, Flugzeuge und Helikopter – ausgestattet mit Waffen, mit denen du deine Feinde vernichtest und Erfahrungswerte sammelst.
Je weiter du in der Story vorrückst, desto mehr Fertigkeiten werden freigeschaltet, die den Krieg entscheidend beeinflussen können. Ein Echtzeit-Strategie Spiel, dass dich fesseln wird und auf das Act of War Fans seit Jahren gewartet haben.
Diese Welt, voller Krisen und politischen Machenschaften wartet darauf, dass du dich für eine Seite entscheidest und dich dem Kampf um die globale Vorherrschaft stellst!
---
Systemanforderungen
Minimale Systemanforderungen:
| | |
| --- | --- |
| CPU: | Pentium E5300 / Athlon X2 4800+ |
| RAM: | 2 GB RAM |
| DirectX: | 10 |
| Grafikkarte: | AMD Radeon HD 4870 / Nvidia Geforce 9800 GT, 512 MB VRAM |
| Festplatte: | 15 GB freier Speicherplatz |
| Internet: | benötigt für Aktivierung und Onlinespielen |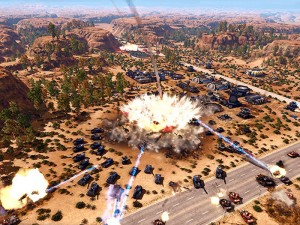 Empfohlene Systemanforderungen:
| | |
| --- | --- |
| CPU: | Intel Core i5 4570 / Phenom II X4 965 |
| RAM: | 4 GB RAM |
| DirectX: | 11 |
| Grafikkarte: | AMD Radeon HD 7870 / Nvidia Geforce 660, 2 GB VRAM |
| Festplatte: | 15 GB freier Speicherplatz |
| Internet: | benötigt für Aktivierung und Onlinespielen |