1 Mio Einheiten von PlayerUnknown's Battlegrounds über Steam verkauft

---
PlayerUnknown's Battlegrounds ist sehr beliebt und wurde über Steam rund eine Million Mal verkauft!
PlayerUnknown's Battlegrounds ist so ein Hit, dass bereits eine Million Exemplare über Steam in nur den ersten 16 Tagen nach dem Early Access Release des Spiels verkauft wurden.
---
---
Auch laut Steam ist PlayerUnknow's Battlegrounds derzeit das meistverkaufte Spiel. Damit ließen sich  $ 11 Millionen während der ersten drei Tage, die das Spiel auf dem Markt war verdienen. Es hat auch eine Spitzenmenge von 89.000 gleichzeitigen Spielern erhalten. Das Spiel hält sich ebenso im obersten Drittel der am meisten ausgestrahlten Spiele auf Twitch auf.
Es ist nicht zu leugnen, dass das Spiel wirklich beliebt bei den Spielern ist. Battlegrounds ist ein Online-Multiplayer-Überlebensvideospiel, dass von Brendan Greene entworfen wurde, der auch als PlayerUnknown bekannt ist. Greene ist der Pionier des Modus Battle Royale. Er wurde auch vom Team bei Daybreak für einen Battle Royale Modus konsultiert, der schließlich in H1Z1 King of the Kill integriert wurde.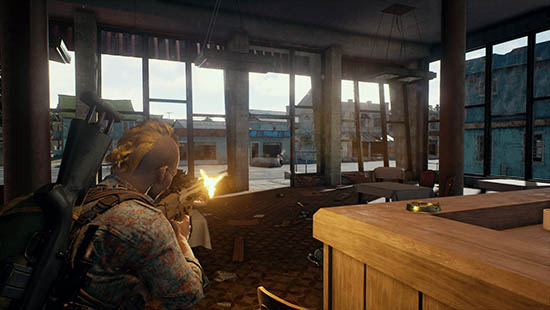 Für PlayerUnknown Battlegrounds schloss Greene eine Partnerschaft mit Bluehole, einem südkoreanischen Entwickler. Bluehole versprach, dass das Spiel nicht länger als sechs Monate im  Early Access sein wird.
Es gibt noch kein bestimmtes Datum, wann das Spiel offiziell starten wird. Wir werden dich aber auf dem aktuellen Stand halten.
---
Hast du PlayerUnknown Battlegrounds ausprobiert? Was hältst du von dem Spiel? Teile deine Gedanken mit uns in den Kommentaren unten.
---