Yooka-Laylee and the Impossible Lair Review im Überblick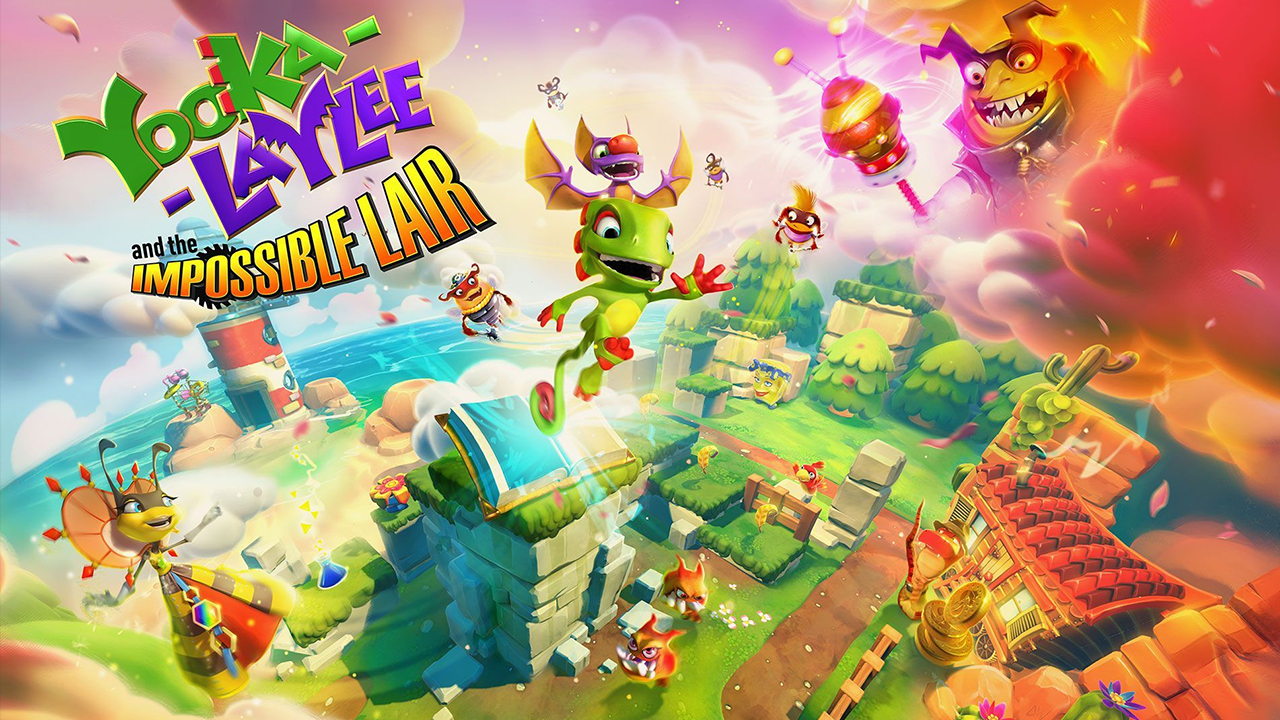 ---
Playtonic Games spielt mit einem anderen Hauch von Nostalgie mit seinem neuesten Angebot, Yooka-Laylee and the Impossible Lair. Während die ursprüngliche Yooka-Laylee versuchte, das 3D-Plattformen der 90er Jahre aus klassischen Titeln wie Banjo-Kazooie wiederzubeleben, konzentriert sich die Fortsetzung nun auf 2D-Plattformen, die an die klassischen Donkey Kong Country-Titel erinnern.
---
---
Wie hat sich dieser Perspektivwechsel also gegenüber dem hinterfragenden Geschmack der Videospielkritiker verhalten? Nun, hier ist eine Zusammenfassung der Rezensionen für das Spiel direkt aus einigen der beliebtesten Medien, um Ihnen zu helfen zu entscheiden, ob dieses Spiel für Sie geeignet ist.
Vor der Zusammenfassung können Sie den untenstehenden Launch-Trailer des Spiels genießen:
"Yooka-Laylee and the Impossible Lair bringt das dynamische Duo auf eine 2,5D-Perspektive und liefert eines der besten Platformer, die wir seit Jahren gesehen haben."
– David Jagneaux
---
"Solide und hat definitiv ein Publikum. Es könnte einige schwer zu ignorierende Fehler geben, aber die Erfahrung macht Spaß."
– Brett Makedonski
---
"Playtonic strafft seine nostalgische Einstellung zur Plattform und richtet seine Augen auf die Zukunft."
– Tom Phillips
---
"Der unmögliche Unterschlupf ist definitiv ein besserer Versuch, die Magie der Platformers einzufangen, als Yooka-Laylees erster Versuch, aber er ist trotzdem nicht bemerkenswert."
– Alessandro Barbosa
---
"Yooka-Laylee und der unmögliche Unterschlupf fehlt der Charme des ursprünglichen Spiels, und der letzte Handschuh ist langweiliger als zu besteuern."
– Hayden Dingman
---
"Dieses charmante 2D-Plattformspiel ist nicht ohne Fehler, aber dank der Spielvielfalt und des cleveren Designs ist es eine starke Fortsetzung von Playtons Debüt."
– Neal Ronaghan
---
"Obwohl das Spiel in keiner Weise innovativ ist, ist es eine äußerst angenehme Erfahrung, die kein Fan von Plattformspielen weitergeben sollte."
– Francesco De Meo
---
"Yooka-Laylee and the Impossible Lair ist eine fantastische 2. Klasse, die der Vergangenheit von Rare Tribut zollt und Playtonic als eines der aufregendsten Studios in Großbritannien etabliert."
– Chris Scullion
---
Und da haben Sie es! Die meisten Kritiker scheinen zuzustimmen, dass trotz einiger Fehler die Umstellung auf 2D für den Titel großartig war. Es hilft auch sehr, dass das Spiel auf allen vier Plattformen, auf denen es erhältlich ist, großartig läuft. Wenn Sie ein Fan von Plattformspielen sind, insbesondere von den klassischen Donkey Kong Country Titeln, werden Sie dieses Spiel nicht verpassen wollen.
---
Yooka-Laylee and the Impossible Lair ist jetzt auf PC, Xbox One, PlayStation 4 und Switch erhältlich.
---