XCOM 2 War of the Chosen Neues Features aufgedeckt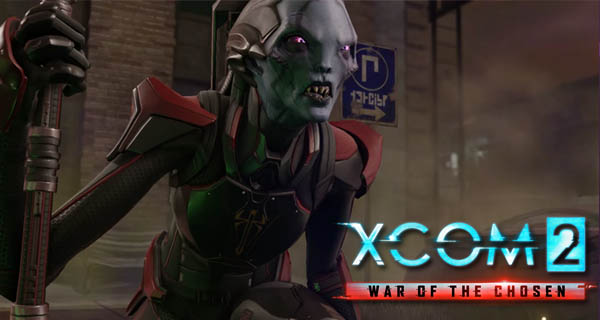 ---
Firaxis enthüllte neue einige XCOM 2 War of the Chosen Features in ihrem Lost and Abandoned Gameplay Walkthrough. War of the Chosen ist eine Erweiterung für XCOM 2, so dass das Basisspiel benötigt wird, um War of the Chosen  zu spielen.
---
---
Eigentlich ist XCOM 2 War of the Chosen die größte Erweiterung des Spiels. Es ist noch größer als die bisherigen Erweiterungen. Wegen der reinen Größe dieser Erweiterung kannst du neue Dinge erwarten. Es gibt neue Feinde, neue Heldenklassen, neue Missionen, neue Umgebungen und einen neuen Challenge-Modus.
Die neuen Feinde heißen the Lost, sie sind Zombie wie Feinde, die bisher menschlich waren, sie treten in der Regel in Gruppen auf und können mit Kopfschüssen getötet werden. The Chosen sind auch ein neuer und mächtiger Feind. Jeder Chosen hat unterschiedliche Schwächen und Stärken, wann immer du ihnen begegnest. Auch deine Missionen sind jetzt von Sitriten betroffen, diese sind so konzipiert, das sie das Spiel dynamischer machen. Die neuen drei Heldenklassen, die hinzugefügt wurden, sind The Reaper, The Skirmishers, sowie The Templar.
---
Es gibt so viele interessante neue Features in XCOM 2 War of the Chosen, die du im Video unten kennen lernen wirst:
XCOM 2 War of the Chosen startet am 31. August und für den PC, die PlayStation 4 und Xbox One erhältlich.
---