XCOM 2 War of the Chosen – Neuer Charakter: The Hunter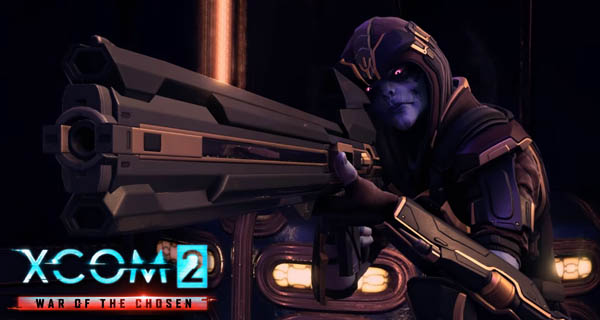 ---
2K und Firaxis konnten ein neues Video mit einem XCOM 2-War of the Chosen Charakters röffentlichen. Der neue Charakter ist eigentlich einer der Auserwählten und heißt: The Hunter
---
---
Das Video ist knapp zwei Minuten lang und es kennzeichnet The Hunter und einige seiner Fähigkeiten. Er ist ziemlich tödlich, da er ein großer Feind ist. Dieser hooded Feind ist mit einem Scharfschützengewehr bewaffnet und wenn alles, was er sagte, wahr ist, sind seine Schüsse unheimlich genau. Er ist auch mit einem Greifhaken bewaffnet, den er verwenden kann, um Höhen zu skalieren, um einen besseren Aussichtspunkt auf seine Opfer zu bekommen.
Dem Hunter ist auch die Gabe von hundert Leben von den Ältesten gegeben. Wenn er zurückkommt, wird es auf einer anderen Schwierigkeitsstufe sein, die diesen Feind sehr anspruchsvoll macht.
---
Schau dir das XCOM 2: War of the Chosen – Inside Look: The Hunter unten an:
XCOM 2 War of the Chosen ist die neueste Erweiterung für das Spiel XCOM 2. Dieses Turn-basierte Taktik-Videospiel wird neue Umgebungen und Missionsziele für das Spiel bieten. Es gibt auch neue Heldenklassen-Soldaten,  sowie neue Fraktionen.
---
XCOM 2 War of the Chosen startet am 31. August 2017 für den PC, die PlayStation 4 und Xbox One.
---