Xbox Game Pass – November-Quests jetzt verfügbar & wie man sie abschließt
Microsoft hat die neuen Xbox Game Pass-Quests für November vorgestellt, die bis zum 6. Dezember laufen.
Von 
  Daniel  | 

  gamepartner78
WAS SIND DIE NEUEN XBOX GAME PASS QUESTS?
---
Die aktuellen Xbox Game Pass Quests sind bis zum 9. November verfügbar.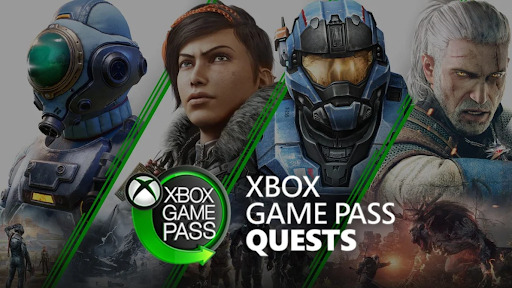 Xbox Game Pass-Quests, die am 9. November enden:
Halo Wars 2: Standard Edition – Spielt 5 Blitzkarten (50 Punkte)
No Man's Sky – Starten Sie das Spiel (25 Punkte)
Individuelles Design – Schalte 3 Erfolge frei oder spiele 3 verschiedene Xbox Game Pass-Spiele (10 Punkte)
Verdienter Erfolg – Schalte einen Erfolg in einem Xbox Game Pass-Spiel frei (10 Punkte)
Tägliche Quests – Schließe 4 tägliche Xbox Game Pass-Quests ab (10 Punkte)
Die nächsten monatlichen Xbox Game Pass Quests beginnen am 10. November und können bis zum 6. Dezember abgeschlossen werden.
Xbox Game Pass-Quests November 2021 – 6. Dezember:
Payday 2: Crimeware Edition – Verdiene 2 Kills (75 Punkte)
eFootball PES 2021 – Gewinne ein Spiel in myClub (75 Punkte)
Terraria – Sammeln Sie 1.000 Ressourcen (75 Punkte)
State of Decay 2: Juggernaut Edition – Töte 40 Zombies (75 Punkte)
Forza Horizon 5 – Schalten Sie 3 Erfolge frei (150 Punkte)
Game Pass-Abenteurer – Spielen Sie 10 verschiedene Xbox Game Pass-Spiele (25 Punkte)
Games on the Go – Installiere 5 Spiele auf der Xbox Game Pass-App für Mobilgeräte (25 Punkte)
Quest-Neuling – Schließe 4 wöchentliche Quests ab (10 Punkte)
Quest Apprentice – Schließe 8 wöchentliche Quests ab (25 Punkte)
Quest Hingabe – Schließe 12 tägliche und wöchentliche Quests ab (100 Punkte)
Quest-Abschluss – Schließe 45 tägliche und 15 wöchentliche Quests ab (1.000 Punkte)
---
WOFÜR KANN ICH MEINE XBOX GAME PASS-PUNKTE VERWENDEN?
---
Für das Abschließen von Xbox Game Pass-Quests erhaltet ihr Punkte, die ihr für Microsoft-Prämien wie Geschenkkarten, Spiele, Geräte, Apps und Ingame-Inhalte einlösen könnt.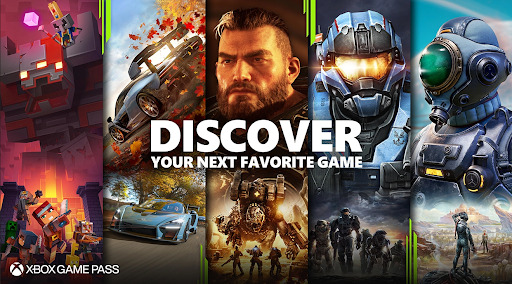 Du kannst deine Prämien verfolgen und einfordern, indem du den Game Pass-Bereich auf deiner Konsole oder deiner mobilen App aufrufst.
---
1 MONAT XBOX GAME PASS FÜR PC KAUFEN UND 2 MONATE GRATIS ERHALTEN
---
Microsoft bietet derzeit ein Angebot an, bei dem du den 1 Monat Xbox Game Pass für nur $1/£1/€1 erwerben kannst.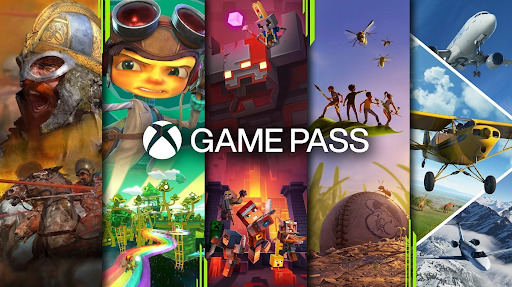 Als ob das nicht schon gut genug wäre, schenkt euch Microsoft auch noch 2 Monate Xbox Game Pass.
Weitere Informationen zu diesem Angebot findest du in unserem Artikel hier.
---
WAS SIND DIE VORTEILE VON XBOX GAME PASS ULTIMATE?
---
Xbox Game Pass Ultimate Vorteile:
Über 100 hochwertige Spiele

Zugang zu AAA-Spielen zum Start

EA Play-Mitgliedschaft inklusive

Exklusive Rabatte

Cloud-Gaming
Sie können den Xbox Game Pass für PC hier kaufen.
---
XBOX GAME PASS GÜNSTIG KAUFEN BEI KEYFORSTEAM
---
Für alle aktuellen Xbox- und Videospiel-Neuigkeiten, Trailer und die besten Angebote solltest du ein Lesezeichen setzen.
Auf unseren Shop-Seiten findest du die besten und günstigsten Online-Angebote für CD-Keys, Spielecodes, Geschenkkarten und Antiviren-Software von verifizierten CD-Key-Verkäufern.
WEITERE RELEVANTE ARTIKEL
---