Wurde Warzone 2 gerade als Xbox-Exklusivtitel bestätigt?
Gerüchten zufolge arbeitet Activision Blizzard an einem neuen Warzone-Titel, aber hat Microsoft bestätigt, ob Call of Duty: Warzone 2 ein Xbox-exklusives Spiel sein wird?
Von 
  Daniel  | 

  gamepartner78
IST CALL OF DUTY: WARZONE 2 IN ENTWICKLUNG?
---
Microsoft und Activision Blizzard haben die nächsten Call of Duty-Spiele noch nicht bestätigt, aber aktuelle Gerüchte deuten darauf hin, dass ein Call of Duty: Warzone 2 in Arbeit ist.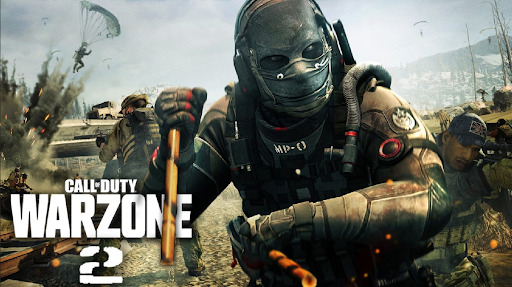 Das Gerücht stammt von Jason Schreier von Bloomberg, der in der Vergangenheit genau über kommende Spiele und DLC berichtet hat.
In Schreiers Artikel für Bloomberg heißt es außerdem, dass bis Ende 2023 drei CoD-Spiele erscheinen werden.
Zu den Titeln gehören zwei eigenständige Titel, die 2022 und 2023 auf den Markt kommen sollen, sowie Warzone 2.
---
---
WIRD ES CALL OF DUTY NOCH AUF DER PLAYSTATION GEBEN?
---
Seit Microsofts 69-Milliarden-Dollar-Übernahme von Activision Blizzard war die große Frage, ob Call of Duty weiterhin auf Sonys Plattform erhältlich sein würde.
Laut Schreier ist die gute Nachricht, zumindest im Moment, dass die nächsten drei CoD-Spiele auf PlayStation 4 und PlayStation 5 erscheinen werden.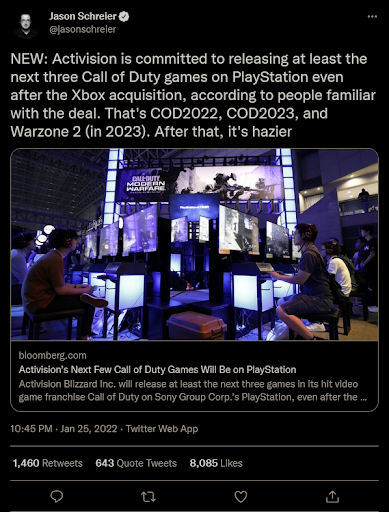 Was Microsoft mit dem Franchise nach 2023 machen wird, bleibt abzuwarten, aber wie wir beim Kauf von Bethesda im letzten Jahr gesehen haben, wird Call of D die PlayStation wahrscheinlich verlassen, wenn die aktuellen Verträge auslaufen.
Wir können jedoch sicher sein, dass zukünftige Call of Duty-Spiele über den Xbox Game Pass und den PC Game Pass erscheinen werden.
---
CALL OF DUTY: VANGUARD GÜNSTIG KAUFEN AUF KEYFORSTEAM
---
Für die neuesten Videospiel-Nachrichten, Trailer und besten Angebote, stelle sicher, dass du uns bookmarkst.
Du kannst alle besten und günstigsten Online-Angebote für billige Call of Duty: Vanguard CD-Keys, Spiel Codes, Geschenkkarten und Antivirus-Software von den verifizierten CD-Key-Verkäufern auf unseren Shopseiten finden