World of Warcraft Shadowlands Expansion enthüllt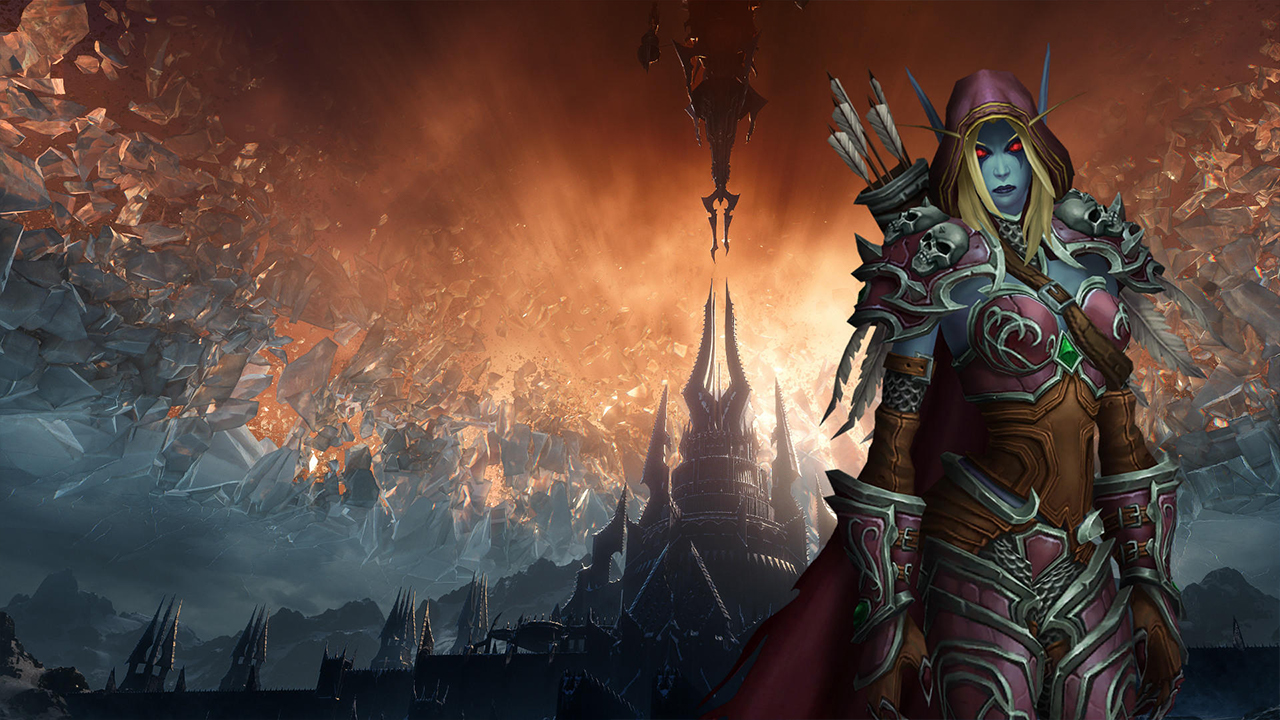 World of Warcraft Game Director Ion Hazzikostas stand während der Blizzcon 2019 auf der Bühne, um über die Zukunft des MMOs zu sprechen. Natürlich wäre die diesjährige Veranstaltung ohne die Ankündigung einer brandneuen Erweiterung des Spiels nicht komplett.
---
---
Das nächste WoW-Abenteuer führt die Spieler zu der Version des Jenseits des Warcraft-Universums – den Shadowlands. Der Ankündigungs-Trailer zeigt Sylvanas, wie er gegen den Lichkönig antritt und den Helm der Herrschaft zerstört und die Grenze zwischen Azeroth und den Schattenländern durchbricht.
Du kannst dir den kompletten Cinematic Enthüllungs-Trailer unten ansehen:
Dies ist die Grundlage für das bevorstehende Abenteuer in den Schattenländern. Die Spieler werden sich in diese neue Welt wagen, wo sie das Gleichgewicht der verschiedenen Fraktionen wiederherstellen müssen. Die Spieler müssen sich auch mit dem auseinandersetzen, was Sylvanas und ihr neuer Partner, The Jailer, planen.
Hier ist ein kurzer Blick darauf, was die Erweiterung bringen wird:
Shadowlands wird mehrere neue Zonen hinzufügen, darunter die walküreische Heimat Kyrens, die Endspielzone The Maw und ein neues Spielerzentrum namens Oribos. Diese Zonen stehen unter der Kontrolle bestimmter Fraktionen. Die Spieler werden diesen Fraktionen durch verschiedene Quests helfen, die letztlich fraktionsspezifische Ausrüstung und neue Spezialfähigkeiten belohnen.
Anstatt die Level-Cap zu erhöhen, reduziert Blizzard sie auf 60. Alle Spieler, die sich auf der aktuellen Maximalstufe von 20 befinden, werden auf Stufe 50 gesetzt. Neue Charaktere beginnen ihr Abenteuer auch in einer neuen Starterzone, die die Kampf- und Questsysteme effektiver einführen soll.
Schließlich wird die Todesritterklasse für alle Rassen verfügbar sein, wenn die Erweiterung beginnt.
World of Warcraft Shadowlands wird irgendwann im nächsten Jahr starten.
---