WOLFENSTEIN THE OLD BLOOD | LET´S BUY!
Wolfenstein: The Old Blood ist ein Standalone-Prequel zu Wolfenstein: The New Order. Es stellt acht neue Kapitel und eine Reihe von spannenden Waffen für deinen Charakter zur Verfügung. Doch man braucht nicht Wolfenstein: The New Order, um dieses Spiel zu spielen.
Du bist der Kriegsheld B.J. Blazkowicz und es ist Deine Aufgabe, die Welt zu retten und von den bösen Nazis zu befreien. Also nimm deine Waffe und tritt den Nazis mal gewaltig in den Hintern.  Mit neuen Waffen und der Verstärkung der Artillerie gehst du entweder strategisch deine Missionen an oder es steht die Beseitigung der Ziele im Vorrang. Neue Waffen wie die neue Repetierbüchse und Granatwerfer sind jetzt verfügbar, um diese lächerlichen Feinde zu überwinden.
Wolfenstein: The Old Blood ist nicht nur ein wirklich lustiges Spiel, sondern auch optisch überwältigend.  Mit der topnotch Grafik und hervorragende Audio verspricht dieses Spiel ein Killer-Paket, das ein FPS Gamer nie verpassen sollte.
---
DIE GESCHICHTE! BJ Blazkowicz muss auf eine gefährliche Reise ins tiefste Bayern und dort zwei Missionen erfüllen, um den Krieg zu beenden. Erster Teil von Wolfenstein: The Old Blood sind – Rudi Jäger und die Höhle der Wölfe – Gruben. BJ Blazkowicz gegen einen gefährlichen Gefängnisaufseher.  Als BJ beim Versuch in Castle Wolfenstein einzubrechen auf  General Deaths trifft.
Im zweiten Teil – die dunklen Geheimnisse von Helga von Schabbs – Unser Held ist auf der Suche nach den Koordinaten, die ihn in die Stadt Wolfsburg führen sollen, wo ein besessener Nazi Archäologe nach rätselhaften Artefakte gräbt, die eine böse und ungeheure Macht zu entfesseln bedrohen .
DIE AKTION! Intensive First-Person-Kampferfahrung "Machinegames " mit völlig neuen Nazi-inspirierten Waffen; wie die Repetierbüchse 1946 Schrotflinte und die Granate – Kampfpistole. Entsperrt euer Potenzial mit einer neuen Reihe von Vergünstigungen für Hello-Oktan Action und Stealth Teufels Take-Downs.
DAS ABENTEUER! Entdeckt die atemberaubenden Versatzstücke mit ländliche Germanischen Städte, weitläufige Täler mit Bergbahnen und Brücken, gespenstische Katakomben, sowie eine Rückkehr zum legendären Castle Wolfenstein. Verwendet zwei Waffen – Metallrohre, mit denen ihr neue Fähigkeiten entwickelt.
DER TERROR! Geht gegen eine neue Besetzung von bösartigen Schurken und Feinden vor, einschließlich Legionen voller neuer Super Soldaten, Elite-Sturmtruppen, Drohnen und den dunkelsten und schrecklichsten Nazi-Kreationen .
---
SYSTEMANFORDERUNGEN:
MINIMUM:
OS: 64-bit Windows 7/Windows 8
Processor: Intel® Core™ i5-2500 @ 3.3 GHz / AMD FX-8320 @ 3.5 GHz
Memory: 4 GB RAM
Graphics: NVIDIA® GeForce® GTX 560 / AMD Radeon™ HD 6870 (1GB VRAM)
Hard Drive: 38 GB available space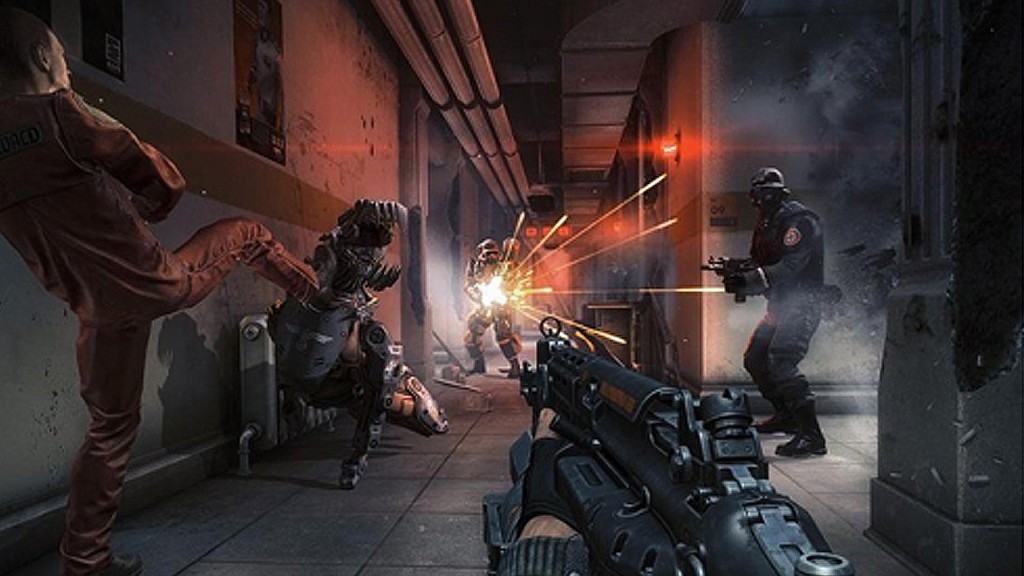 EMPFOHLEN:
OS: 64-Bit Windows 7/Windows 8
Processor: Intel® Core™ i7 / AMD FX-8350
Memory: 8 GB RAM
Graphics: NVIDIA® GeForce® GTX 660 / AMD Radeon™ R9 280 (3GB or more VRAM)
Hard Drive: 38 GB available space
---
LET´S BUY IT!
Du hast dich entschieden, diese skuriele Herausforderung anzunehmen und möchtest einen Wolfenstein: The Old Blood Key zum besten Preis zu kaufen? Unsere Keyforsteam Preisvergleiche Seiten sind dann genau das RICHTIGE für dich! Wir bieten den Service, der dir das Kaufen erleichtert. Unsere Webseite listet die Wolfenstein: The Old Blood Key Anbieter weltweit auf und vergleicht die Preise, zu dem diese das Spiel anbieten. Durch den Kauf des Spiels im digitalen Download-Format, sparst du richtig Geld.  – Durch das Einsparen von Druck- und Versandkosten entstehen wenigen Kosten und das was eingespart wird, sparst du dir dann auch.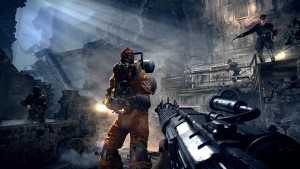 ---
Los geht´s mit dem Kauf von Wolfenstein: The Old Blood: Geh einfach auf unsere Wolfenstein: The Old Blood Preisvergleichsseite.
[sws_button class="" size="sws_btn_large" align="sws_btn_align_center" href="https://www.keyforsteam.de/wolfenstein-the-old-blood-key-kaufen-preisvergleich/" target="_blank" label="
WOLFENSTEIN THE OLD BLOOD
" template="sws_btn_apple" textcolor="#ff0000″ bgcolor="#ff0000″ bgcolorhover="#ff0000″ glow="sws_btn_glow_blue"] [/sws_button]
---
Von hier aus ist alles, was du tun musst, dir ein Geschäft/Shop aussuchen. Entweder du nimmst den günstigsten Preis, ein Shop mit dem du oder deine Freunde schon gute Erfahrung gemacht haben oder einen der vielleicht eine Bonus Version anbietet. Es ist Deine Wahl!
JETZT EINKAUFEN – drücken und du wirst direkt auf die Seite des Verkäufers umgeleitet. Dort einfach dein Spiel in den virtuellen Einkaufswagen legen und zur Kasse gehen! Dort suchst du dir eine angebotene Zahlungsart aus und bezahlst deinen Wolfenstein: The Old Blood Key.
Damit hast du Wolfenstein: The Old Blood gekauft !
RUSSISCHE KEYS
Einige Geschäfte können eine russische Version von Wolfenstein: The Old Blood verkaufen. Diese CD-Keys können sprachliche  und regionale Einschränkungen haben. Deshalb hiermit etwas vorsichtig sein – BITTE! Wenn du die Vorteile der russischen Keys dennoch nutzen möchtest,  benötigst du eine VPN,  um es zu aktivieren und das Spiel spielen können. Dazu gibt es genaue Anweisungen vom Kunden-Support des Anbieters, wie die russische Version des Spiels via VPN aktiviert werden muss.
Vergiss bitte nicht, alle Angaben noch einmal zu prüfen, BEVOR du den Kauf abschließt. Das heißt, die Lieferung des CD Keys, die Sprache / Region / Ausgabe. Diese  Informationen und die Beschreibung (Sprache, Region, Ausgabe) sind auf der Website der Verkäufer leicht zugänglich.  Keyforsteam ist nicht der Verkäufer und nicht verantwortlich für die Rückerstattung bei Fehlern oder Fehlkauf. Falls du dennoch einen Fehler gemacht hast, bitte kontaktiere direkt den Shop und melde dies. Sie werden dir dann weiterhelfen!
Sollte dies einmal nicht  ausreichend sein, kannst du dich im 2. Schritt auch gern an uns wenden und wir versuchen in deinem Namen etwas zu erreichen!
Hierzu bitte Mail mit detaillierter Beschreibung des Problems und eventueller Beweise (Screenshots) an: contact@keyforsteam.de
Viel Spaß mit Wolfenstein: The Old Blood!