Wildstar springt auf den Free-to-Play Wagon auf!!!

Nur ein wenig mehr als ein Jahr nach der Veröffentlichung des Carbine Studios 'ganz eigenen MMO, Wildstar, beschließen diese, die Abo-Gebühren fallen zu lassen und öffnen das Spiel ab dem 29.09.2015 für jedermann. Dafür wurde es in  Wildstar: Reloaded umbenannt.
In einer Pressemitteilung von Mike Donatelli, Product Director bei Carbine Studios, offenbarte er, dass ihnen das Feedback von ihren Fans durch Wildstar der Closed Beta zu dem Entschluss kommen ließ, das Spiel in einer für alle zugänglichen und ansprechenden Art und Weise herauszubringen . "Wir haben eine Menge positives Feedback von unseren Fans über unser Closed Beta bekommen und haben daran gearbeitet, ein Spiel, das Spaß macht und  zugänglich ist, zu erzeugen, und das für alle Spieler", sagte er.
Im Hinblick auf die Entscheidung, den Free-to-Play-Schalter zu drücken, erwähnte Donatelli in einem Interview mit Gamespot, dass die entscheidenden Faktoren die Anzahl der Menschen waren, die nach der Markteinführung von Wildstar das Spiel spielten war, als auch der, dass das Spiel derzeit auf dem MMO-Markt steht. Der wichtigste Faktor war jedoch die Realisierung aus ihrer Seite, dass sie sicherzugehen wollten, dass alle, die Wildstar spielen möchten, dazu in der Lage sein sollen, ohne "Marktzutrittsschranken".
"The main driver behind that decision was really, anyone who wanted to play WildStar we wanted to make sure that they were able to do that," Donatelli said."
Mit der Umstellung auf Free-to-play, werden die Spieler also keine Abo-Gebühren mehr zahlen müssen,  können dies jedoch optional im Spiel, um  Anschaffungen wie Spieler Dienstleistungen, Kosmetik-Angebote, etc. zu erwerben. Welche es weiterhin im Spiel geben wird. Auf der anderen Seite werden die Spieler, die ein aktives Abonnement besitzen, einen Boni bekommen und andere exklusive Features genießen können.
WildStar wird ab sofort als WildStar Reloaded beworben.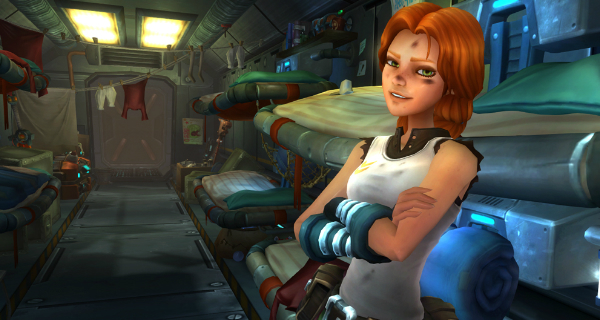 Es gibt aber auch einige Neuerungen im Spiel. Eine neue Beleuchtungs-Engine für eine bessere Grafik und eine neue Währungen, mit denen sich verschiedene Inhalte, wie Accessoires, die das Aussehen verändern oder andere Annehmlichkeiten  bringen, freischalten lassen. Diese sind  für Omnibits oder Echtgeld zu erwerben.
Falls bisherige Spielern, weiterhin Abo-Gebühren bezahlen möchten, können sie dies gern tun, dafür gibt es dann Treue-Punkte für Einkäufe im Extra Shop.
Falls du noch weiter Informationen über WildStar Reloaded  wissen willst, besuche doch deren FAQ´S Seite:
Wir sehen uns im Nexus, Leute! Wenn ihr im Spiel seid, dann teilt uns doch eure Erfahrungen in den Kommentaren unten mit!