Wie findet man den besten Preis für Middle-Earth Shadow of Mordor und aktiviert diesen auf Steam?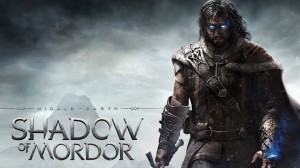 Mein Schatz!
Tolkien-Fans können sich auf ein reichhaltiges Fantasie – Action – Abenteuer nach der Hobbit Trilogie  freuen. In einer freien Spielwelt kann Talion über verschiedene Wege an sein Ziel gelangen, denn es gibt immer auch noch einen anderen Weg.
Und dennoch  werden die verschiedensten Mittelerde Bewohner seinen Weg kreuzen. Da trifft er auf Orks, mit über tausende mögliche Charaktereigenschaften, welche zufällig vom Generator ausgelost werden. Hat ein Heeresführer der Orks zum Beispiel Angst vor Feuer, muss Talion ihn nicht direkt angreifen – er kann das Ork Lager auch in Flammen aufgehen lassen.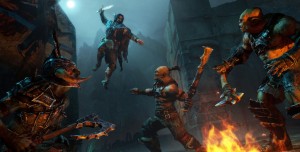 Gollum zieht es nach Mordor, seit er den Ring verloren hat und wird unsere Hauptfigur mit Sicherheit  auf seinem Weg begleiten. Um am Ende wartet immer noch Sauron!
Der Entwickler Monolith hat sich bei seinem Shadow of Mordor spielerisch von Assassin´s Creed und Batman inspirieren lassen. Das fällt besonders beim geschickten klettern und hangeln an Abgründen auf, sowie das flüssig – dynamische Agieren beim Kampf.
Ein großartiges, reiches Fantasy – Spektakel mit vielen starken eigenen Momenten. Ein MUSS für alle "Herr der Ringe" und "Der Hobbit" Fans.
---
Ihr habt euch für Middle-Earth Shadow of Mordor entschieden, doch seid  noch nicht mit dem neuen Hype um digitale Spiele vertraut?
Es ist verständlich, dass wenn ihr die unschlagbaren Preise seht, Euch viele Fragen in den Sinn kommen. Dennoch stieg der Umsatz der digitalen Ausgabe der Spiele (Keys) um ein Vielfaches. Diese werden Dank immer schnelleren Verbindungen und immer größeren Festplatten zum neuen Standard. Aber der wichtigste Grund von allen, sind die Kosten für die Spiele. Diese sind so günstig wie nie. Weitere Vorteile: keine Transport- und DVD-Druck Kosten, alles ist Papierlos und diese Punkte haben einen großen Einfluss auf den Endpreis.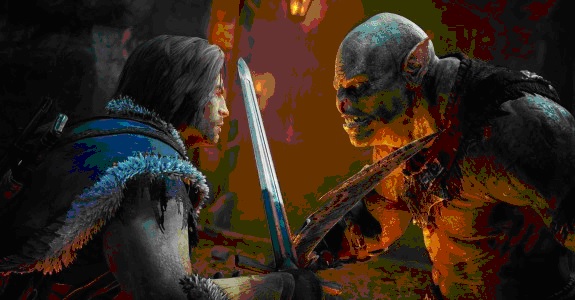 Es ist sehr einfach Middle-Earth Shadow of Mordor Steam Key zu kaufen, Ihr braucht nur auf die folgende Seite gehen:
[sws_button class="" size="sws_btn_small" align="sws_btn_align_center" href="https://www.keyforsteam.de/mittelerde-mordors-schatten-key-kaufen-preisvergleich/" target="_blank" label="MITTELERDE MORDORS SCHATTEN PREISVERGLEICH" template="sws_btn_default" textcolor="000000″ bgcolor="6ca637″ bgcolorhover="6ca637″ glow="sws_btn_glow"] [/sws_button]
Dort wählt ihr euren bevorzugten Shop aus, wählt entweder den mit dem niedrigsten Preis, o einen Store in Eurer Sprache oder den mit einer Bonus-Edition. Dann klickt Ihr auf den "Zum Shop"-Button und werdet direkt auf die Seite des Verkäufers/Anbieters weitergeleitet. Anschließend könnt Ihr das Spiel in den Warenkorb legen und zur Kasse gehen. Nach erfolgter Zahlung erhaltet ihr den Steam-Key, einen Code, den Ihr dann einlösen könnt, um das Spiel zu erhalten und los zu spielen.
Was ist, wenn der beste Preis eine russische Version von Middle-Earth Shadow of Mordor ist? Einige Stores bieten russische Versionen der Middle-Earth Shadow of Mordor Spiele zum Verkauf an. Zum aktivieren und spielen eines russischen Steam Keys sind einige Steps zu beachten: Zuerst müsst Ihr eine VPN mit einer russischen IP verwenden, um das Spiel auf Steam zu aktivieren. Als nächstes müsst Ihr ein spezielles Kurzverfahren für das Spiel durchlaufen. Der Store, bei welchem Ihr gekauft habt, wird Euch eine genaue Step by Step Anleitung dazu geben.
Ganz wichtig an dieser Stelle: Ihr kauft nicht bei Keyforsteam selbst ein, denn Keyforsteam ist kein Shop sondern bietet Euch nur den Service des Preisvergleiches an. Den Kauf selbst tätigt Ihr bei dem von Euch gewählten Shop.
Achtet bitte auf die übliche Lieferzeit des Anbieters bei dem ihr bestellt, die verfügbaren Sprachen des Spiels und überprüft die Zahlungsmethoden, die bereit stehen, bitte vor dem Kauf. Wenn es eure erste Bestellung ist, kann es passieren, dass ihr ein paar Prüfungen zu eurer Identität durchführen müsst, das ist aber normal. Ihr könnt zum Beispiel gebeten werden, ein Foto von eurem Personalausweis zu machen oder eure Telefonnummer anzugeben.
Jedes Geschäft hat seine eigene Lieferzeit. Einige liefern sofort, zum Beispiel Kinguin, G2A etc und bei anderen kann es zwischen ein paar Minuten bis zu ein paar Stunden dauern. Beachtet, dass wenn ihr ein Spiel bestellt, dass noch nicht erschienen ist, müsst ihr in der Regel bis zum Release-Tag warten, um euren CD-Key zu bekommen. Keine Panik, das ist völlig in Ordnung und normal. Zögert nicht, den Store bei dem ihr gekauft habt zu kontaktieren, wenn ihr Fragen habt.
Wenn Ihr einmal bei dem Support selbst nichts erreicht, was durchaus schon vorkommen kann, könnt Ihr Euch im zweiten Schritt auch jederzeit an den Support von Keyforsteam wenden unter contact@keyforsteam.de dort wird man versuchen für Euch einzutreten und etwas beim Shop zu erreichen.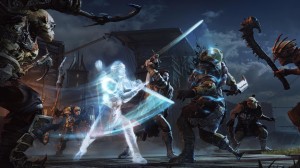 Wie ihr den besten Preis für Middle-Earth Shadow of Mordor findet: Wir haben tolle Features auf unseren Seiten eingesetzt, ihr könnt hier Stores nach Sprachen filtern, erhaltet schnellen Zugang zu unseren FAQ`s und habt die Möglichkeit den Preisalarm für ein beliebiges Spiel zu aktivieren.
Zahlungsmethoden: Ihr könnt außerdem jetzt wählen, ob ihr einen offiziellen Store oder einen CD Key Store möchtet: Der Unterschied zwischen einem CD Key Store und einem offiziellen Store ist, dass der CD Key Store keinen offiziellen Link mit dem Verleger des Games hat.
Kleinere Shops haben dies für gewöhnlich nicht. Es kann von Vorteil oder ein Nachteil sein. Offizielle Stores können direkt liefern. CD Key Stores haben die niedrigeren Preise.
Preisalarm: Wenn ihr warten möchtet, bis der Preis von Pro Rugby Manager 2015 runter geht, könnt Du den Preisalarm aktivieren. Ihr erhaltet eine Email, wenn das Spiel den Preis erzielt, welchen ihr ausgewählt habt. Ihr könnt auch den Preis Trend der vergangenen Tage ganz einfach .

Die FAQ`s: Wenn ihr noch Fragen dazu oder zu anderen Themen habt, findet ihr hier in unseren FAQ`s die passenden Antworten dazu.

---
Wir hoffen, dass euch unser Blog Post bei euren Fragen behilflich war und es euch dabei hilft, einen Steam Key für das Spiel Middle-Earth Shadow of Mordor zu kaufen.  Wir freuen uns über euer Feedback zu unserem Blog Post und vielleicht möchtet ihr zu Middle-Earth Shadow of Mordor vorab etwas sagen.
[sws_button class="" size="sws_btn_small" align="sws_btn_align_center" href="https://www.keyforsteam.de/middle-earth-shadow-mordor-free-cd-key-gewinnspiel/" target="_blank" label="MIDDLE EARTH SHADOW OF MORDOR GEWINNSPIEL" template="sws_btn_default" textcolor="000000″ bgcolor="f50814″ bgcolorhover="f50814″ glow="sws_btn_glow"] [/sws_button]
---