Warum wir uns auf Might and Magic Heroes 7 freuen können!

Und du solltest auch aufgeregt sein!
Die Might and Magic Heroes-Serie begleitet uns durch die letzten Jahre und ist ein Standard für rundenbasierte Strategie – Videospiele. Might and Magic Heroes 7, der neueste Teil in der Serie, veröffentlicht am 29. September 2015 ist definitiv etwas, worauf sich alle Strategie-Fans freuen können.
Also, was macht uns so aufgeregt, das Spiel zu spielen? Wir listen einmal für euch auf, wodurch sich Might and Magic Heroes 7 von anderen Spielen seiner Art abhebt.
In der heutigen Zeit, ist die Gaming-Welt "knallhart", aber Might and Magic Heroes 7 massive Karten geben dir mehr Spielraum, als du dir vorstellen kannst. Plane deine Strategien mit den enormen Kartenoptionen – es gibt tolle Landschaften, in und mit den einzigartigen Wetterszenarien, dadurch werden Schlachten nicht annähernd gleich sein.
Wahnsinnige Landschaften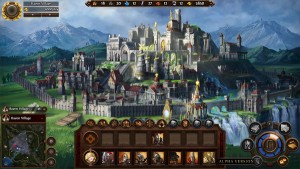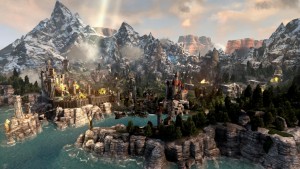 Aus diesen 6 großen Fraktionen kannst du wählen: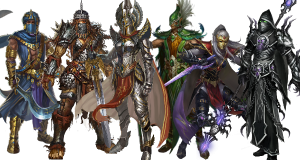 Haven Von Elrath, dem Drachengott des Lichts sind Ritter und Priester des Heiligen Reiches. Sie bringen Stabilität in der Region. Mit heilenden Zauber und sind mit einer leistungsfähiger Infanterie gesegnet.
Academy Wizards, die von der natürlichen Ordnung sind. Sie sind leistungsstark und nutzen Arcane und Elementarmagie zu ihrem Vorteil.
Necropolis Verehrer des Todes Aspekt Asha, das sind Nekromanten, die die dunkle Magie zu manipulieren wissen und die bösen Mächte zu ihrem Vorteil nutzen.
Stronghold Leistungsstarke Schamanen, die von Stämmen nomadischen Barbaren kommen. Sie sind wilde Kämpfer, die Blutmagie verwendet.
Sylvan Sie sind die Elfen, die das Gleichgewicht des Lebens aufrecht erhalten. Patienten und anmutig Seelen, die im Einklang mit dem Drachen der Erde Sylanna leben.
Dungeon Meister der Tarnung, sind diese Dunkelelfen, die abtrünnig sind und einen Pakt mit dem geheimnisvollen Gesichtslosen geschlossen haben.
Erweiterung
Might and Magic Heroes 7 kannst du auf einem riesigen taktischen Raster spielen, dass dir alle deine Geräte jederzeit anzeigt. Du kannst deine Feinde auf allen Seiten flankieren, um sicherzustellen, dass es kein Entrinnen gibt. Die Kriegsmaschinen, Belagerungswaffen sowie die Support Zelte können verschiedene Möglichkeiten bieten, um den Krieg außerhalb des direkten Kampfes beeinflussen.
Multiple Game Modes
Diese umfangreiche Einzelspieler-Kampagne wird dich Stunden um  Stunden beschäftigen und nicht so schnell loslassen. Wähle deine Fraktion und lerne, ihre Geschichten kennen. Im Gefecht kannst du ein Szenario auswählen und die Karte, um di du spielen willst. Im Duell, einem Versus-Modus, wirst du mit Armee gegen Armee konfrontiert. Und das Beste ist, mit anderen begeisterten Spielern kannst du online spielen und sehen, wer der Beste im Multiplayer-Modus ist.
Was denkst Du über Might and Magic Heroes 7? Lass es uns im Chat in den Kommentaren unten wissen!