Ubisoft bestätigt Far Cry 5, The Crew 2 und Assassin's Creed Spiele!

 
---
Ubisoft hatte heute einen Höhenflug mit den Ankündigungen auf ihre bevorstehenden Spiele. Obwohl wir sehr wenig Informationen von diesem Schreiben haben, wissen wir, dass Far Cry 5, The Crew 2 und ein neues Assassin's Creed Spiel derzeit in der Entwicklung sind und in diesem oder Anfang nächsten Jahres veröffentlicht werden könnten.
Beide Far Cry 5 und The Crew wurden in den Ubisoft Foren bestätigt. Beide Beiträge enthalten auch nur die Logos der Spiele. Du kannst die Forenbeiträge HIER (Far Cry 5) und HIER (The Crew 2) lesen.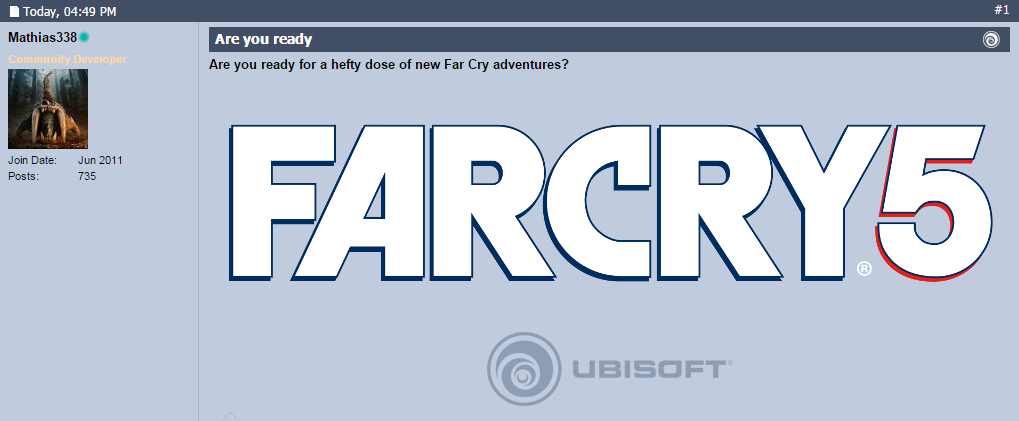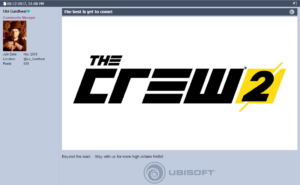 Das neue Assassin's Creed Spiel wurde andererseits durch einen Tweet auf Assassin's Creed UK bestätigt:
Ein Bericht von Destructoid bestätigt auch, dass Ubisoft auf der diesjährigen E3-Konferenz diese Spile präsentieren wird. Man kann wahrscheinlich schon sicher sagen, dass diese drei neuen Spiele während der Veranstaltung enthüllt werden.
---
Was sind deine Gedanken zu diesen neuen Spielen? Lass es uns in den Kommentaren wissen!
---