TT Isle of Man Ride on the Edge 2 startet nächste Woche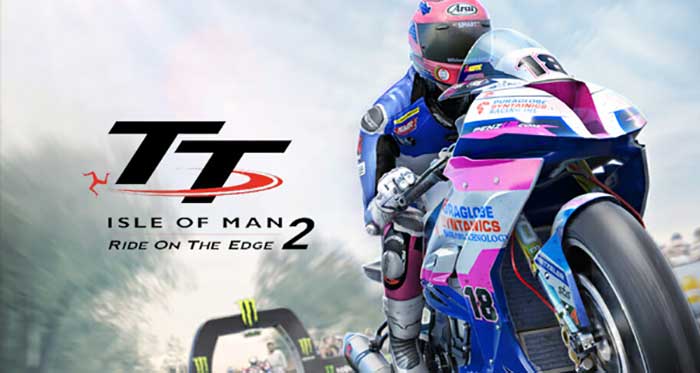 TT Isle of Man Ride on the Edge 2, von den Entwicklern KT Racing, steht kurz vor dem Start, und hier sehen wir uns einige der wichtigsten Funktionen an, die Sie erwarten können, wenn es soweit ist.
---
---
Wie beim ersten Spiel, das 2018 veröffentlicht wurde, haben sie den 37,73 Meilen langen TT-Kurs originalgetreu nachgebildet, wobei alle Teile der kultigen Strecke, wie z. B. Bray Hill, Ballagaray und Glen Helen, einbezogen wurden, wobei der Schwerpunkt darauf gelegt wurde, den Kurs so authentisch wie möglich aussehen und sich so anfühlen zu lassen. Um dies zu gewährleisten, wurde die Strecke mit einem Laserscanner gescannt, um sie wirklich realistisch zu gestalten.
Anstatt sich nur auf den Golfplatz zu konzentrieren, wird das Spiel mit einer Open-World-Funktion ausgestattet sein, die es Ihnen ermöglicht, Ihre Fähigkeiten zu testen und zu verfeinern, oder, falls Sie es vorziehen, können Sie einfach eine Fahrt machen und die Aussicht genießen. Die offene Welt wird sowohl fiktive Parcours als auch den offiziellen TT-Parcours haben.
Das Spiel hat gegenüber dem ersten Spiel das Handling und die Physik verbessert, wobei Wenden, Bremsen und Federung realistischer reagieren. Sie werden auch die Möglichkeit haben, Ihre Aufhängung, den Motor, die Bremsen und die Reifentemperatur zu überwachen.
Wenn Sie das Spielvideo noch nicht gesehen haben, können Sie es unten ansehen:
Der Karrieremodus kehrt mit TT Isle of Man Ride on the Edge 2 zurück. Neu ist jedoch die Möglichkeit, Motorräder aus vergangenen Zeiten zu fahren, wobei die Norton NRS 588, Yamaha TZ 250 und Ducati 900 zur Verfügung stehen. Enthalten sind Motorräder aus den Supersport- und Superbike-Klassen.
Wenn all dies nicht ausreicht, um Sie für die Veröffentlichung zu begeistern, dann beachten Sie auch die Tatsache, dass der TT-Rennfahrer Davey Todd, der das Rennen in echt bestritten hat, als Berater gearbeitet hat, um sicherzustellen, dass Sie beim Spielen des Spiels ein möglichst authentisches Erlebnis haben.
Sie können TT Isle of Man Ride to the Edge 2 in die Hände bekommen, wenn es am 19. März 2020 für PC, Xbox One und PS4 auf den Markt kommt und später im Laufe des Jahres für den Nintendo Switch veröffentlicht wird.