Triff die neue XCOM 2 War of the Chosen Fraktion Die Templer genannt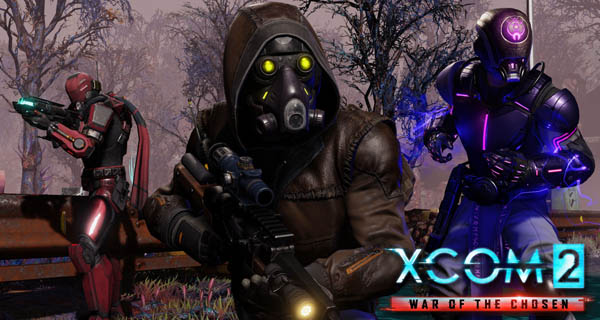 ---
Firaxis Games führt die neue XCOM 2 War of the Chosen Fraktion namens Templer ein. Sie sind eine Widerstandsgruppe, die Meister in der Verwendung von Psionkräften sind. Wegen ihrer meisterhaften Fähigkeiten in der Verwendung von Psionik, wird es keine schlechte Idee sein,  sie als Partner oder Verbündete zu erreichen.
---
---
Die Templer sind eine Gruppe von Schurken-Psion-Kriegern, die große Kräfte ausüben. Ihre Hauptwaffe der Wahl ist ihre Seitenklinge. Sie benutzen diese, indem sie sie in ihre Feinde schlagen, ihren Angriff machen und sich dann in Sicherheit bringen. Wenn sie in der Lage sind, ihre Feinde zu töten, bekommen sie 'Focus', was sie stärker macht.
Ein Beispiel, das im Video gezeigt wird, ist ihre Volt-Fähigkeit, wo es normalerweise nur einen Feind angreifen kann, aber mit 'Focus' kann es mehrere Feinde gleichzeitig angreifen. Hochrangige Tempelritter sind in der Lage, "Geister" oder Klone von sich selbst zu machen, die in der Lage sind zu kämpfen.
Mit der erstaunlichen Kraft der Templer ist es wirklich groß und es ist gut, sie auf deiner Seite zu haben.
Schau dir das XCOM 2 War of the Chosen Fraktionsvideos an, um sie noch ein wenig besser kennen zu lernen:
XCOM 2 War of the Chosen startet am 31. August 2017 für den PC, die PlayStation 4 und Xbox One.
---