Total War Warhammer 2 Kampagne "Mortal Empires" mit 117 Fraktionen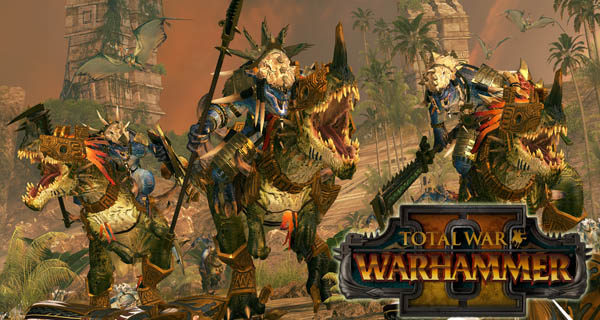 ---
Creative Assembly hat die Total War Warhammer 2 Kampagne Mortal Empires genannt. Diese Idee wurde eigentlich schon vorher angekündigt – die Entwickler erschufen eine Kampagne sowohl aus dem Inhalt des ersten Spiels als auch aus der Fortsetzung.
---
---
Mortal Empires wird im Rahmen eines Post-Release mit 117 Fraktionen und 295 Siedlungen starten. Die Norsca-Fraktion wird zu einem späteren Zeitpunkt hinzugefügt und ist nicht Teil des Post-Release-Updates.
"Mortal Empires existiert neben der Alten Welt und dem Eye of the Vortex als eine epische Fantasy-Strategie-Erfahrung, eine spielbare Kampagne in seinem eigenen Recht, auf die durch das Warhammer-II-Menü zugegriffen wird. Wir werden das ikonische Territorium der Alten Welt nehmen, welches ihr aus dem ersten Spiel kennt und unsere Welten in den Westen ausbauen, auf die wichtigsten Gebiete von Lustria, den Southlands, Naggaroth und Ulthuan, um das Spielfeld massiv zu erweitern, so hieß es im Post. "Es ist kein gerader Stich-'n'-fit Job, und es kann nicht sein – Die Alte Welt und the Eye of the Vortex-Kampagnenkarten sind so konzipiert, dass es sich um eine eigenständige, geschichtliche Mechanik handelt: die eine reine Eroberung mit allen spielbaren Rennen und Fraktionen, die wir bisher freigegeben haben (plus einer Tonne von kontrollierten AI), die um die Dominanz über die Kontinente wetteifern. "
---
Total War Warhammer 2 wird  am 28. September 2017 auf dem PC veröffentlicht.
---