Total War Warhammer 2 Curse of the Vampire Coast DLC erscheint JETZT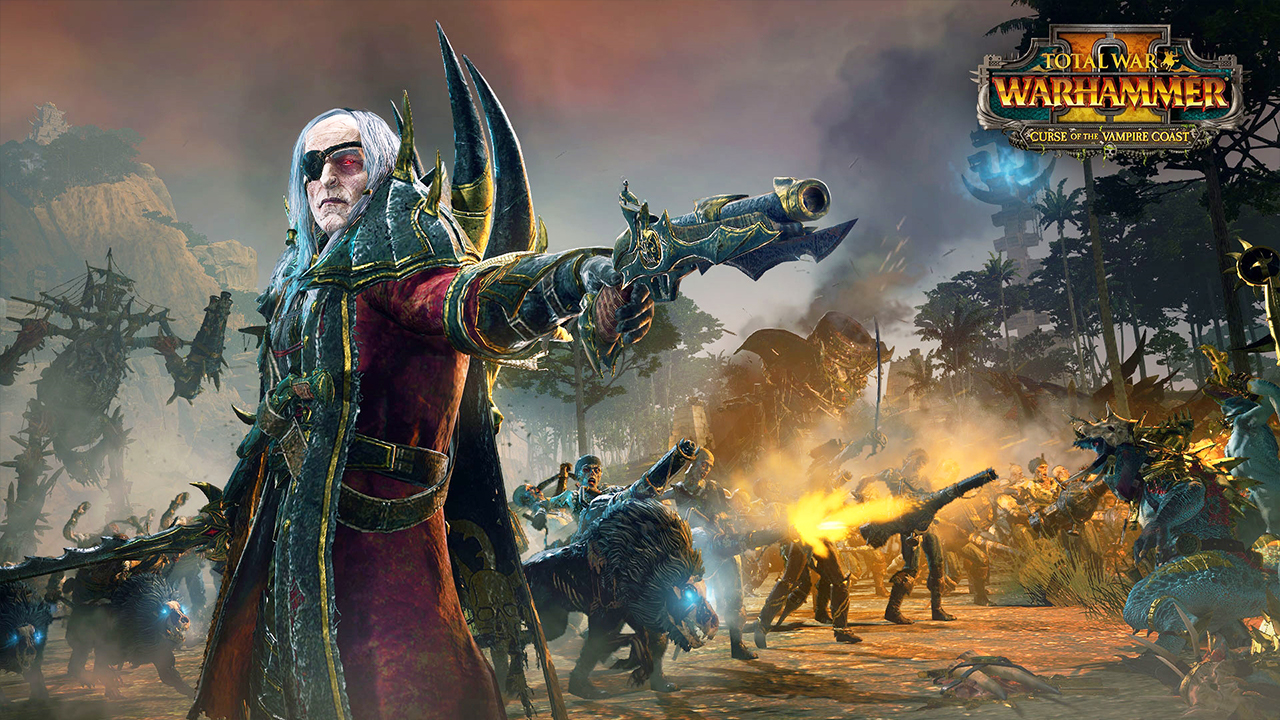 Das neueste DLC-Kampagnenpaket für Total War Warhammer 2 ist gestrandet. Als Curse of the Vampire betitelt, fügt sie die Vampirküste als spielbares Rennen zum Hit-Fantasy-Strategie- und Echtzeit-Taktik-Hybrid-Spiel von Creative Assembly hinzu.
---
---
Obwohl als Kampagnenpaket gekennzeichnet, fügt Curse of the Vampire Coast keine Mini-Kampagne hinzu. Stattdessen konzentriert es sich auf die Erweiterung des Titelrennens mit einer Vielzahl neuer Inhalte, einschließlich eines kompletten Satzes legendärer Lords.
Hier findest du eine Zusammenfassung der Ergänzungen aus der Beschreibung der Creative Assembly:
4 neue legendäre Lords
Neue Schule der Magie: The Lore of the Deep
Eine Reihe völlig neuer Kampagnenmechaniken
Einzigartige aufrüstbare Schiffe für jeden legendären Lord
Acht neue Regimenter von Renown
Einzigartiger Tech-Baum, der vier einzigartige Vampir-Küstenlords freischaltet
Belohne deine untoten Admirale mit neuen Fleet-Bürorollen, die ihrer Loyalität entsprechen
Neue Aufstellung: Kommandiere überragende Konstrukte, gruselige, gezackte Meeresbewohner, gruselige Schrecken und musketenführende Raubzombiehorden im Kampf!
Vampirküsten-Fraktionen sind in den Kampagnen "Eye of the Vortex " und "Mortal Empires" spielbar. Sie sind jedoch nicht an dem Rennen um den Großen Wirbel beteiligt. sie haben ihre eigenen Agenden…
Du kannst auch den Trailer des Spiels unten anschauen, um zu sehen, was beim Kauf des Add-Ons auf Lager ist:
---
Total War Warhammer 2 Curse of the Vampire Coast ist jetzt auf dem PC verfügbar.
---