TOP DEAL The Vanishing of Ethan Carter ON FOCUS
 Was passierte in Red Creek Valley?
---
Die Flucht von Ethan Carter ist eine Story inspiriert aus dem frühen zwanzigsten Jahrhundert.
Dieses Spiel beginnt wie ein gutes Buch – während der Erzähler mit charismatischer Stimme in wenigen Worten zu erzählen beginnt, bewegt man sich durch einen dunklen Eisenbahntunnel hinein in dieses fantastische Abenteuer.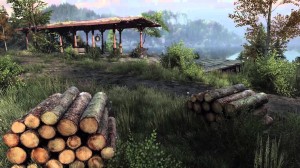 Diese so natürlich wirkende Landschaft mit ihrem stimmungsvollen Licht taucht die ganze Kulisse in eine so authentische Spielewelt, dass man sogar die kleinen Löcher in Felswänden oder die sich windende Baumrinde erkennen kann. Der Spieler übernimmt die Rolle des Paul Prospero – ein Privatdetektiv mit übersinnlichen Fähigkeiten, den ein Junge namens Ethan Carter mit Hilfe eines Briefes um Beistand gebeten hat. Doch Ethan ist spurlos verschwunden….
Was ist hier passiert? Der Brief lässt es nur vermuten.
Die Idylle trügt, das merkt auch Paul, als er den ersten Toten entdeckt und spätestens überkommt ihn dieses bedrohliche Gefühl an den Bahnschienen, denn da entdeckt er zerstückelte Leichenteile – jetzt wird es schaurig, blutig und gruselig.
Läuft etwa ein Irrer herum? Doch womit soll er sich gegen diesen wehren? Es gibt keine Waffen – bleibt nur interagieren, kriechen und rennen….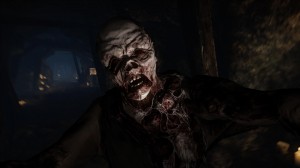 Doch es gilt hier herauszufinden, was mit Ethan Carter passiert ist. Mit Pauls übernatürlichen Fähigkeiten anhand von Tatorten oder Beweisen in die Vergangenheit zu schauen und der Kommunikation mit den Toten  merkt er schnell, dass neben dieser realen Welt noch eine andere Welt existiert.
Welche Uralte Kraft lauert in Creek Valley? – Fine es selbst heraus!
[sws_button class="" size="sws_btn_small" align="sws_btn_align_center" href="https://www.keyforsteam.de/the-vanishing-of-ethan-carter-key-kaufen-preisvergleich/" target="_blank" label="The Vanishing of Ethan Carter " template="sws_btn_default" textcolor="000000″ bgcolor="16f016″ bgcolorhover="16f016″ glow="sws_btn_glow"] [/sws_button]
---