TOP DEAL Lords of the Fallen ON FOCUS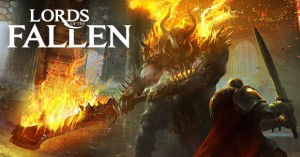 In dieser Welt wird nichts vergeben und erst recht nichts vergessen.
---
Chefentwickler Tomasz Gop ist der richtige Mann, wenn es um Fantasy-Atmosphäre geht. Das hat er bereits mit The Witcher 2, Assassins´of Kings und anderen bekannten und erfolgreichen Spielen bewiesen.
Du übernimmst die Rolle von Harkyn, den du als Krieger, Rogue oder Kleriker spielen kannst. Jede Klasse hat natürlich seine Vor – und auch Nachteile. Der Krieger ist in seiner Rüstung zwar langsam, kann aber sehr viel Schaden einstecken. Deutlich agiler ist der Rogue, aber er verträgt nichts. Eine gute Mischung kann der Kleriker bieten, der Schaden und Beweglichkeit in gutem Maß vereint.
Du lebst in einer von den Göttern verlassenen Welt und versuchst die Anhänger des gefallenen Gottes auf den richtigen Weg zu bringen, doch dabei gerätst du immer wieder zwischen die Fronten.  Du musst auf dieser Reise eine Reihe von Entscheidungen treffen, die dich, die Welt um dich herum und im Endeffekt die ganze Geschichte beeinflussen.
Demonic Weapon-Pack
Margyr- Zwei Dolchklingen die die Gegner verderben und mit flinken Hieben zerlegen.
Thehk – Ein mächtiger Kampfhammer des Dämonenfürsten zum Zerschmettern der Gegner.
Ihir- Das glimmende Schwert eines Dämonenherrschers.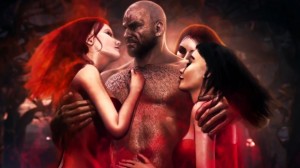 Lionheart-Armor-Pack
Rüstung des Mutes
Der Schrei – Ein kraftsteigender, magischer Hammer
Der Kopf des Löwen – Ein Schild der eine unüberwindbare Formation gibt und sogar den tödlichen Schlag eines Rhogar Lords abwehrt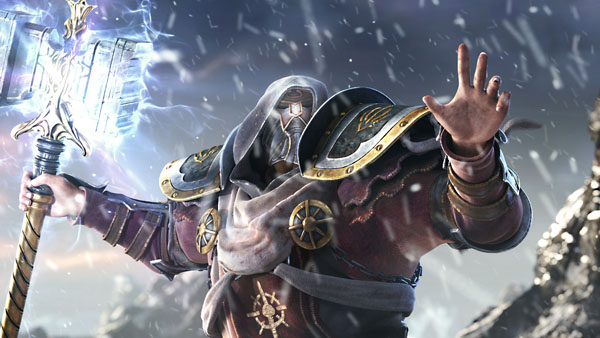 ---
[sws_button class="" size="sws_btn_small" align="sws_btn_align_center" href="https://www.keyforsteam.de/lords-of-the-fallen-key-kaufen-preisvergleich/" target="_blank" label="LORDS OF THE FALLEN PREISVERGLEICH" template="sws_btn_default" textcolor="f7f7f7″ bgcolor="911212″ bgcolorhover="911212″ glow="sws_btn_glow"] [/sws_button]