TOP DEAL Legend of Grimrock 2 ON FOCUS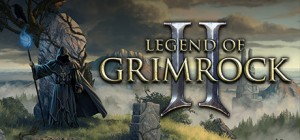 Legend of Grimrock 2 ist der Nachfolger des legendären LoG.  Dieses, vom finnischen Enwicklerstudio Almost Human 2012  herausgebrachte Echtzeit-Rollenspiel handelt von vier Gefangenen, die in ein Verlies geworfen werde, das auf einem hohen Berg (Grimrock) höhlenartig angelegt ist. Ihnen wird die Freiheit versprochen, wenn sie den Weg aus diesem Gefängnis heraus finden.
Der Spieler kontrolliert in der First-Person Position die 4 verschiedenen Charaktere und bringt sie durch dieses in 3D angelegtes Höhlensystem. Dabei muss er Rätsel lösen, Puzzel zusammensetzen und muss Kampfsituationen bewältigen. Für gewonnene Missionen bekommt die Gruppe Erfahrungspunkt und steigt dabei in den Stufen höher auf.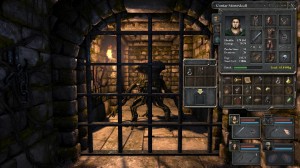 Das Spiel lässt sich durch Kämpfe mit Schwert, Axt und Feuerball allein nicht gewinnen, erst durch die Kombination mit Erkundungen, Grübeleien und logischem Kombinieren wird man dieses Spiel meistern.
---
[sws_button class="" size="sws_btn_small" align="sws_btn_align_center" href="https://www.keyforsteam.de/legend-of-grimrock-2-key-kaufen-preisvergleich/" target="_blank" label="LEGEND OF GRIMROCK 2″ template="sws_btn_default" textcolor="f7f7f7″ bgcolor="911212″ bgcolorhover="911212″ glow="sws_btn_glow"] [/sws_button]