TOP DEAL! The Book of Unwritten Tales 2 – CD Key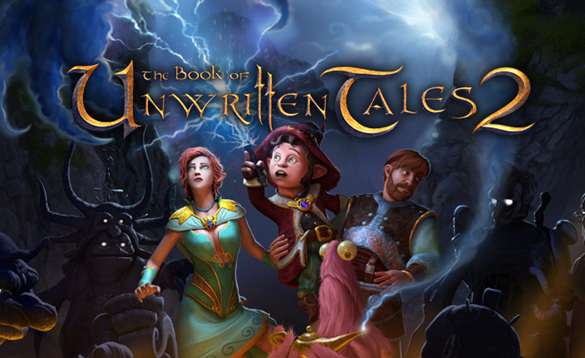 Wer Rätsel und Humor mag, wird The Book of Unwritten Tales 2 lieben!
---
Die Abenteuer-Saga geht weiter und wieder einmal ist kein Game, Film und sonst auch niemand sicher. Mach dich mit Wilbur, Ivo, Nate und dem Vieh auf in die schrägste aller Fantasy-Welten.
Es sind einige Jahre ins Land gezogen, seit unsere Helden die Hexe Mortroga besiegten. Doch diese Schlacht der Zwei Türme hat tiefe Spuren hinterlassen und das Leben der Helden, sowie der Völker Aventásiens ist zunehmend schwieriger geworden.
Wilbur Wetterquarz der Gnom hat es nicht leicht in seinem neuen Job an der wiedereröffneten Schule für Zauberei und Hexerei. Sein Zauberstab scheint ein Eigenleben zu entwickeln.
Umgeben von politischen Intrigen, die den zerbrechlichen Frieden bedrohen und ein anstehender Mordkomplott machen Wilburs Leben schwer und er brauch seine Gefährten mehr denn je. Doch die Elfenprinzessin Ivo und der Abenteurer Nate sind kein Paar mehr und getrennte Wege gegangen.
Ivo kehrte zurück in das Elfenreich und damit in den goldenen Käfig ihrer kontrollsüchtigen Mutter. Nate und sein treuer Gefährte, das Vieh, wurden von dem Roten Piraten, auf dessen fliegender Insel gefangen genommen.
Doch das Schicksal nimmt seinen Lauf. Eine dunkle "rosa" Macht zieht über das Land. Sie verwandelt mächtige Kreaturen in flauschige Plüschwelpen und hochragende Burgen in übergroße Puppenhäuser.
Diese Welt braucht ihre Helden ….
THE BOOK OF UNWRITTEN TALES 2 – PREISVERGLEICH
---
Features:
Eine epische Fantasy-Story mit über 20 Stunden Spielzeit
Der bewährte Humor, voller liebevoller Referenzen zu Herr der Ringe, Game of Thrones, Harry Potter, Die Scheibenwelt, Der Hobbit, WoW und mehr.
Hunderte verrückte und dennoch logische Rätsel und fünf gleichzeitig steuerbare Charaktere warten auf dich.
Schrullige Charaktere, alte Bekannte und viele Neulinge.
Hochgelobter Soundtrack mit allen Klassikern und zahlreichen neuen Werken gepaart mit 2D und 3D Grafiken
Komplette deutsche Fassung mit bekannten Stimmen aus Film und Hörspielen und natürlich ein Widersehen mit den alten Bekannten.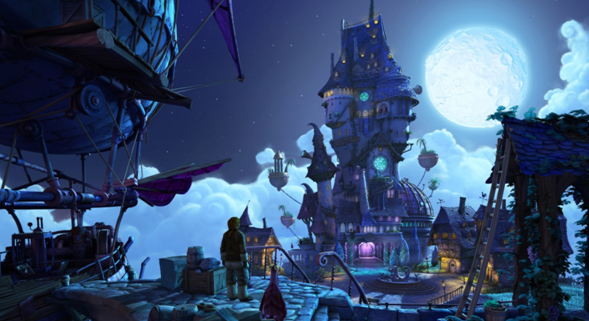 ---