Those Who Remain and Deliver Us The Moon Verspätet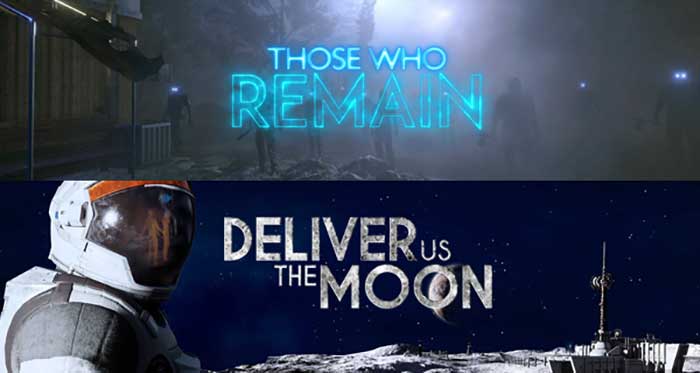 Those Who Remain and Deliver Us The Moon haben sich aufgrund der aktuellen Coronavirus-Pandemie verzögert, wie der Verlag Wired Productions bekannt gab.
---
---
In einem über Twitter veröffentlichten Beitrag erklärte Wired Productions: "In diesen unsicheren Zeiten wollen wir den Betroffenen keine zusätzliche Arbeitsbelastung oder Stress aufbürden. Wir wollen auch sicherstellen, dass wir unsere Partner im Einzelhandel, die in den Lieferketten vor besonderen Schwierigkeiten stehen, voll unterstützen.
Das derzeitige Coronavirus hat massive Auswirkungen auf die Welt gehabt, und verständlicherweise wurden Maßnahmen ergriffen, um die Infektionsraten weltweit zu verlangsamen.
Wired Productions fährt fort: "Wir wissen, dass es für viele Menschen schwierig sein könnte, physisch an Lagerbestände zu gelangen, und wir hoffen, dass wir durch die Verschiebung einiger unserer Veröffentlichungsdaten, wo nötig, den Einzelhändlern helfen und einen Teil des Drucks, den unsere Partner spüren, mildern können, während wir gleichzeitig sicherstellen, dass unsere Teams und Entwickler auch die Zeit haben, die sie in diesen schwierigen und unbekannten Zeiten benötigen.
Wired Productions hofft, dass eine Verzögerung der Einführung der Spiele dazu beiträgt, ihre Teams und Kunden zu schützen und sicherzustellen, dass weltweit alle gleichzeitig die Spiele in die Hände bekommen können, ohne dass jemand durch die derzeitigen Beschränkungen daran gehindert wird, das Spiel in die Hände zu bekommen.
Those Who Remain wird nun im Juni 2020 sowohl digital auf PlayStation 4, Xbox One und PC als auch physisch auf PlayStation 4 und PC starten.
Deliver Us The Moon wird am 24. April 2020 digital auf PlayStation 4 und Xbox One erscheinen, wobei die physische Deluxe Edition im Juli 2020 neben der Nintendo Switch und Collectors Edition erscheint.